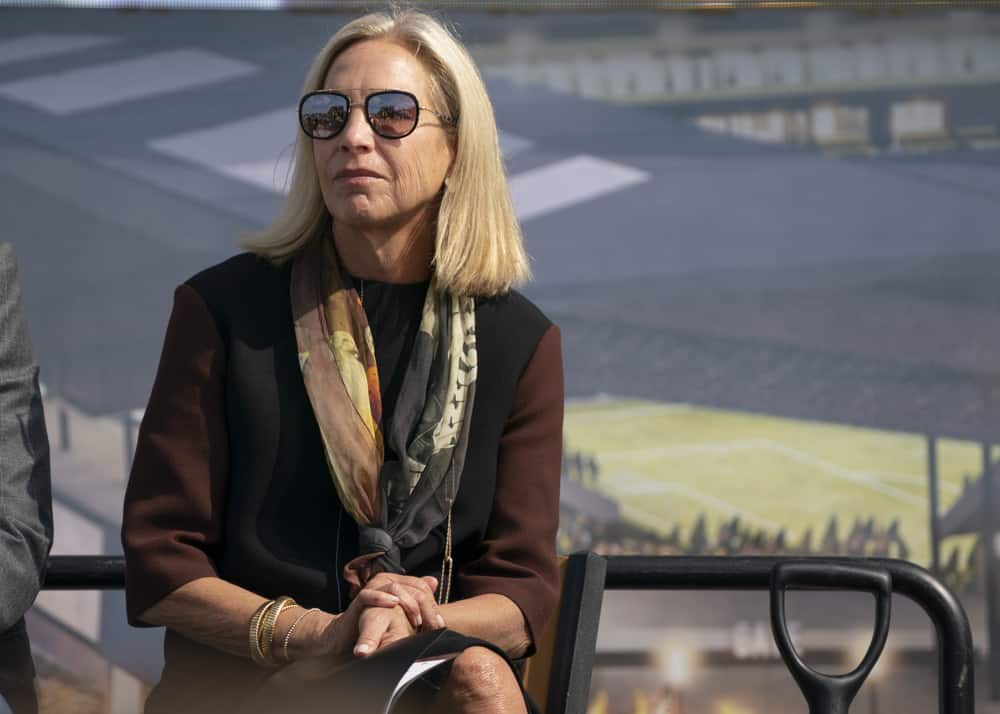 The Cleveland Browns will be without their pro bowl defensive end Myles Garrett for the rest of the 2019 season, but his spirit is still very much alive in the city of Cleveland.
Via Mary Kay Cabot, Cleveland Brown's owner Dee Haslam showed her support for the suspended Myles Garrett by wearing Garrett's No. 95 on her hat before the game Sunday.
#Browns owner Dee Haslam showing her support for Myles Garrett today. Photo by @jpgunter pic.twitter.com/h3sCDASg2o

— Mary Kay Cabot (@MaryKayCabot) November 24, 2019
Jimmy and Dee Haslam released a statement after the incident and said the following:
"There is no place for that in football and that is not reflective of the core values we strive for as an organization. . . . [H]is actions last night were completely unacceptable. We understand the consequences from the league for his actions."
Myles Garrett was suspended by the NFL and fined $5,623 for his actions in the Brown's 21-7 win over the Steelers.
33 other players were also disciplined for their actions in the brawl as well.
The Browns play the Steeler next Sunday in Pittsburgh in what will be a very interesting rematch.