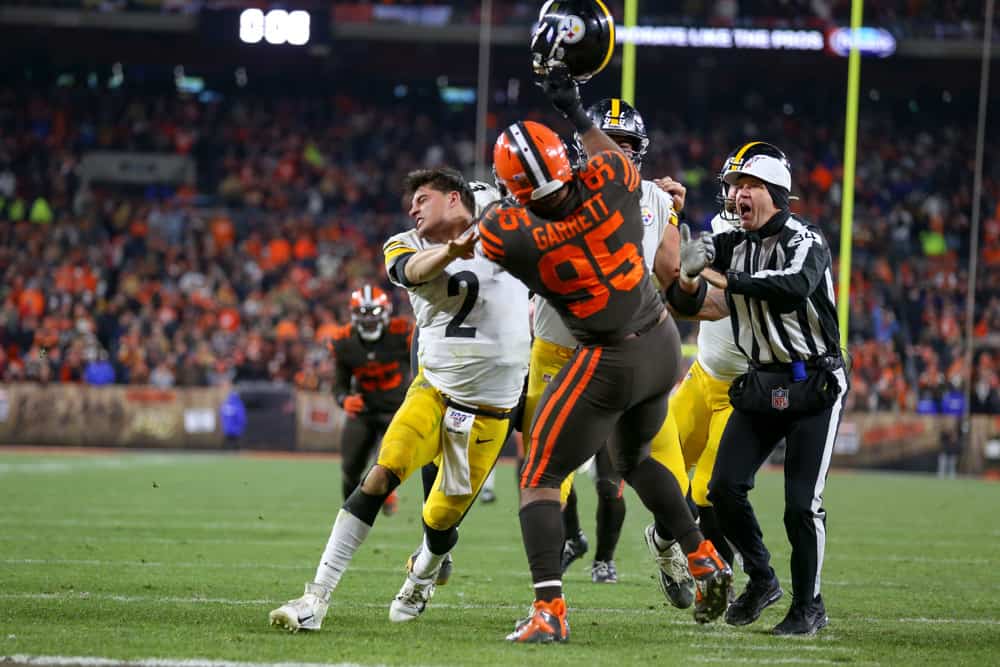 The NFL has handed out a slew of punishment and fines for any players involved in the Steelers and Browns Brawl on Thursday night football.
On Saturday, NFL Insider Jason La Canfora reported a total of 33 players have been fined in the result of their actions.
The NFL fined both teams a total amount of $732,422.  This total includes both teams being fined $250,000.
Here is the list:
Full list of fines and suspension from the #Browns–#Steelers brawl: pic.twitter.com/8jftCj6bWy

— Tom Pelissero (@TomPelissero) November 23, 2019
Most of the fines are for $3,507.
Mason Rudolph avoided suspension but was fined 50,000 for his role in the fight, but he has denied any allegations of using a racial slur in the brawl.
The NFL has also stated that they have found no evidence to support Garrett's claim.
The league office also stated that Garrett must meet with commissioner Roger Goodell before he can be reinstated.
Now that the fines and suspensions are complete, the NFL will want to move on from one of the worst brawls in recent memory.