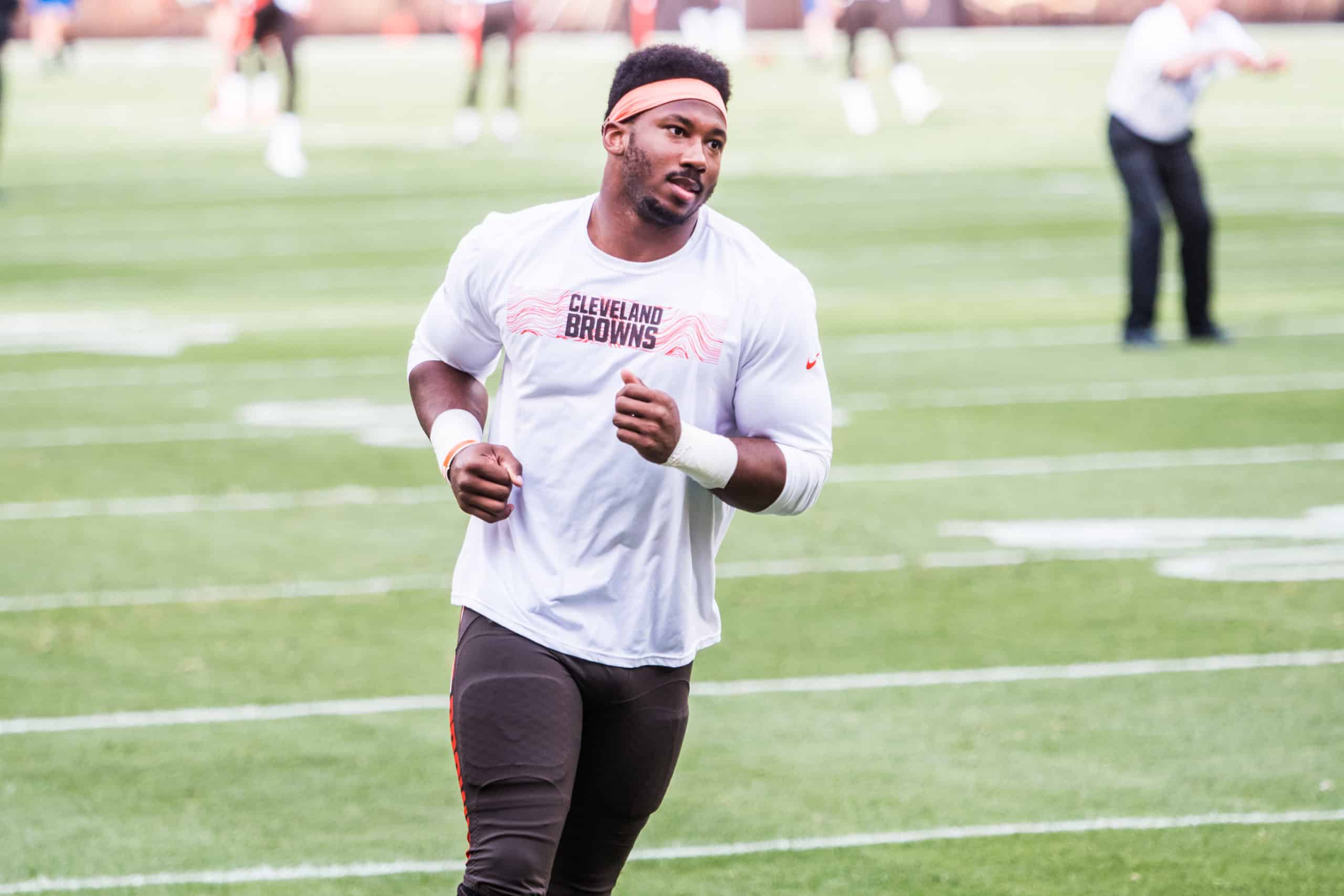 The NFL officially rejected Myles Garrett's appeal, upholding an indefinite suspension for striking Pittsburgh Steelers' quarterback Mason Rudolph in the head with his own helmet. Garrett will not return to the Cleveland Browns in 2019 or the beginning of 2020.
Derrick Brooks and James Thrash, directly appointed by the NFL and NFLPA, made the ruling.
Appeals officers Derrick Brooks and James Thrash, jointly appointed by the NFL and the NFLPA, have reached their decisions on the discipline appeals for Myles Garrett and Maurkice Pouncey. pic.twitter.com/xfLpiHpVBc

— Michael Signora (@NFLfootballinfo) November 21, 2019
As noted in Michael Signora's tweet, Brooks decided to reduce Maurkice Pouncey's suspension from three games to two.
According to ESPN's Dan Graziano,
"Source says Myles Garrett appeal argument is precedent-based. Antonio Smith got two preseason games, plus one regular season game for swinging helmet at Incognito in 2013. Ergo, even six games (remainder of this season) is too long. they argue. And of course, indefinite suspension [is] unacceptable."
Speaking on the incident six days ago, Garrett stated,
"Last night, I made a terrible mistake. I lost my cool and what I did was selfish and unacceptable. I know that we are all responsible for our actions and I can only prove my true character through my actions moving forward. I want to apologize to Mason Rudolph, my teammates, our entire organization, our fans, and to the NFL. I know I have to be accountable for what happened, learn from my mistake, and I fully intend to do so."
Recent allegations suggest that Rudolph referred to Garrett via a racial slur. Steelers' defensive lineman Cam Heyward insists Rudolph did not do so.
Steelers DL Cam Heyward was very strong in defending Rudolph.

Said Rudolph came up to him at the end of practice and told him: "I did not say that." pic.twitter.com/v5Q1lDJhBa

— Brooke Pryor (@bepryor) November 21, 2019
Regardless, this will not factor into Garrett's suspension. The final ruling is official, and the Browns have to move forward without their best defensive player. Garrett hurt his team's chances of making the playoffs after a terrible start to the season. However, the Browns have an easy strength of schedule moving forward, and it is possible that Baker Mayfield and company secure a Wild Card spot this year.
Garrett will be greatly missed, and now is the time for Olivier Vernon and other veteran defensive players to step up and take over the Browns' defense.
This week, the Browns battle the Miami Dolphins, which should result in their third consecutive victory. This gives them more time to adjust to the recent news.