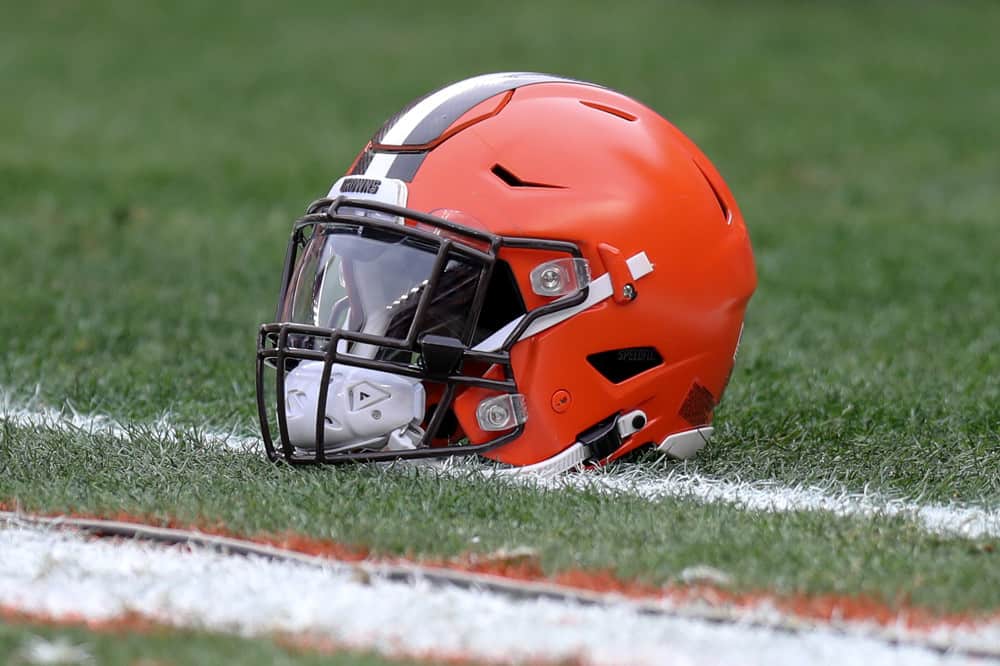 The Cleveland Browns continue to deal with injuries on the offensive side of the ball.
Two of the three players sent to injured reserve today are on the offense.
Here are the latest roster moves.
Additionally, DE Joe Jackson — who played a lot Sunday — and FB Johnny Stanton IV bumped up to the active roster. https://t.co/nMmpgUpJFw

— Andrew Gribble (@Andrew_Gribble) October 12, 2021
Hubbard, Janovich, Stewart to IR
Tackle Chris Hubbard is not a surprise.
Last week, it was announced that he would require season-ending biceps surgery.
He played in Week 1 but has not seen the field since.
Fullback Andy Janovich is on IR for a hamstring injury but could rejoin the team in three weeks.
Though he is not on a lot of offensive snaps, he has a touchdown and two-point conversion this season.
Fullback Andy Janovich gets 1st TD of Browns career.

— Tony Grossi (@TonyGrossi) September 19, 2021
His touchdown, the first of his Browns career, was a rushing one during the Texans game when the Browns were having a difficult time establishing the running game.
.@Browns FB Andy Janovich looks, talks & plays like you would expect a fullback to play. Unsung for his adept blocking on the move, Janovich understands angles extremely well & always seems to make a key block on a major run. #ScoutsTake pic.twitter.com/eKMlNx9Wdr

— Bridge (@BridgesFootball) July 26, 2021
Janovich also blocks to create lanes for Nick Chubb and Kareem Hunt.
MJ Stewart plays cornerback and is involved in special teams.
He also has a hamstring injury.
Like Janovich, Stewart can return to the team in three weeks.
Jackson, Stanton Elevated To Active Roster
As a result, defensive end Joe Jackson and fullback Johnny Stanton were bumped up to the active roster.
Jackson played 45% of the defensive snaps on Sunday against the Chargers because Clowney was ruled out.
Stanton is in his second season with the Browns.
What About Landry
#Browns WR Jarvis Landry will be eligible to return off the short term IR this week and play next Sunday.

This team needs their leader back now more than ever.

— MoreForYouCleveland (@MoreForYou_CLE) October 11, 2021
Of course, everyone is waiting and wondering when wide receiver Jarvis Landry will return to the active roster.
He has been on IR and missed three games with an MCL injury.
Coach Stefanski has not indicated what his timeline for return is.
On Monday, Stefanski said this about Landry:
"He is running today, and we will see how that goes."
#Browns Kevin Stefanski said Jarvis Landry is running today and they'll see how that goes in regards to him returning from IR.

— Camryn Justice (@camijustice) October 11, 2021
The sooner he can return, the better off the Browns will be.
The best case scenario is to have him on the field on Sunday against the Arizona Cardinals.