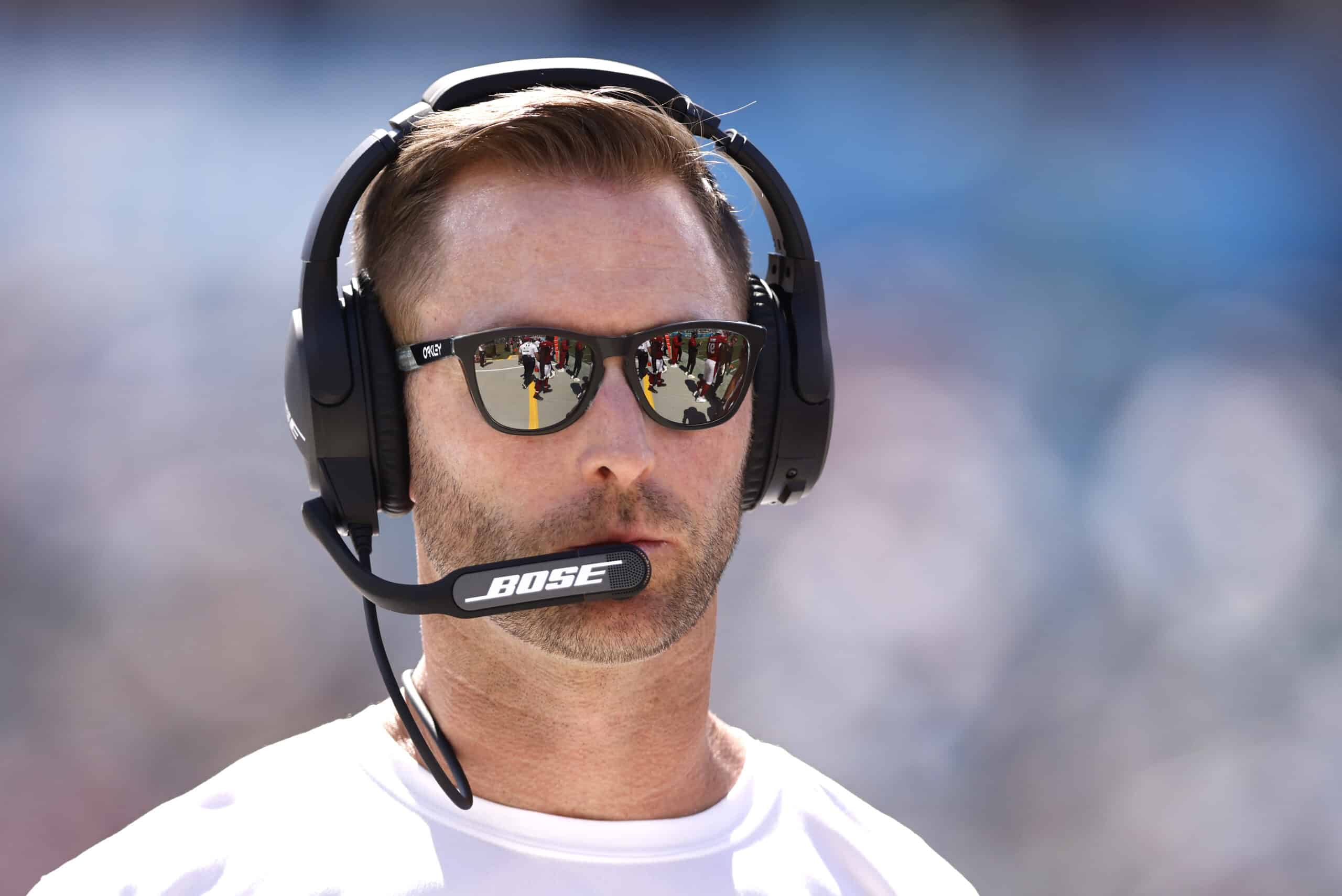 The Cleveland Browns welcome the 5-0 Arizona Cardinals to town for a Sunday afternoon game at FirstEnergy Stadium.
The Cardinals are the last undefeated team left in the NFL.
Seriously? pic.twitter.com/Czll3m3Ze3

— Arizona Cardinals (@AZCardinals) October 12, 2021
Naturally, they have a target on their back and every team wants to give the Cardinals their first loss of the season.
So far the Tennessee Titans, Minnesota Vikings, Jacksonville Jaguars, Los Angeles Rams, and San Francisco 49ers tried to stop them.
None of them has succeeded.
As the Cardinals approach Week 6, Coach Kliff Kingsbury was asked his impressions of the Browns.
Kingsbury is not about to say anything inflammatory or provide bulletin board material for the Browns so his answer is pretty much what you would expect.
"The Browns are loaded. They're as talented as roster you'll find in the NFL. Kevin Stefanski is an incredible offensive mind. He's a guy like Kyle Shanahan and Sean McVay that does a tremendous job with the quarterbacks — building great weapons around them. Baker Mayfield is playing at a really high level and it will be a huge challenge for us.
Kliff Kingsbury: Browns are loaded, a huge challenge for us. https://t.co/bBqe7ZDiWJ

— ProFootballTalk (@ProFootballTalk) October 12, 2021
Browns Have A Big Challenge
The Browns defense needs to keep Baker Mayfield's Oklahoma comrade Kyler Murray and the Cardinals offense off of the field.
Baker Mayfield and Kyler Murray, Oklahoma 2017 pic.twitter.com/kz6RDPJ9ch

— College Teammates (@NCAATeammates) December 8, 2018
Prior to Week 15 when the Cardinals scored 17 points, the team scored no less than 31 points in its other four games.
The Browns were in an offensive shoot out against Justin Herbert and the Los Angeles Chargers.
They managed to put up a season-high 42 points.
One key to the game for the Browns is to take advantage of all offensive scoring opportunities.
Also, the Browns' defense must compete well in all four quarters of the game as they did with Chicago and Minnesota.
Hopefully, players get rested and heal because the Cardinals will be tough to deal with.