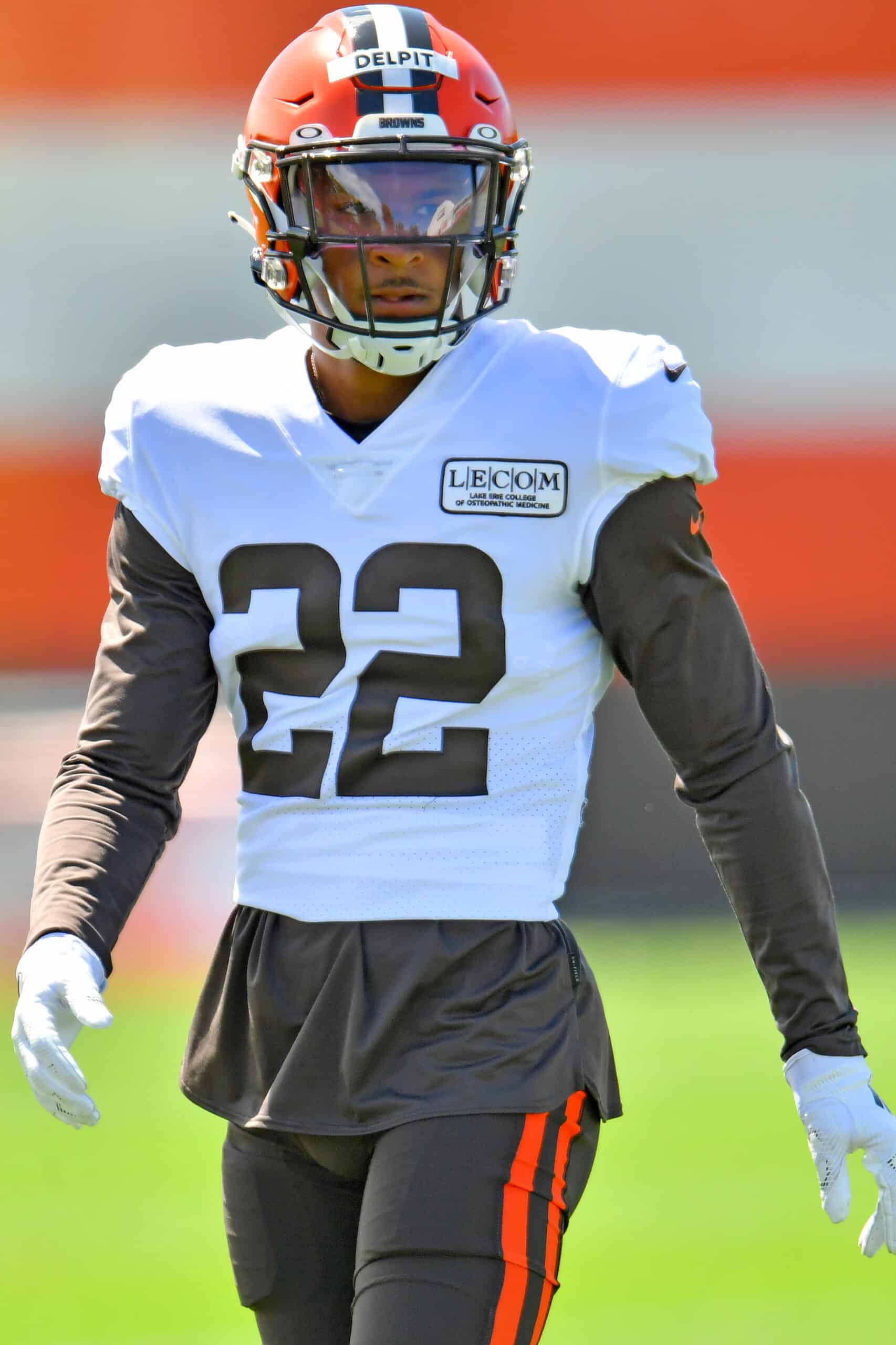 Finally, Cleveland Browns safety Grant Delpit is set to make his NFL debut.
He was selected in the second round by Cleveland during the 2020 draft.
Sadly, Delpit suffered an injury in training camp and was unable to take the field last season.
The hope was that Delpit would be ready for the beginning of the 2021 campaign.
Unfortunately, injuries sidelined him for Week 1 versus the Kansas City Chiefs.
Luckily, Delpit was be out there taking his first snaps in the NFL versus the Houston Texans in Week 2.
#Browns Kevin Stefanski said he expects Grant Delpit to get his first snaps Sunday. "He's locked in mentally, looking forward to getting him out there."

— Camryn Justice (@camijustice) September 17, 2021
The injury bug has taken out quite a few players in Cleveland lately.
It's nice to see that Delpit is healthy enough to actually get on the field and hopefully give Cleveland a boost.
Living Up To The Hype
The Browns were hopeful to get a future full-time safety when they selected Delpit in 2020.
The LSU-product was a stud in college and he appeared to have all the skills to make an impact at the next level.
He has tremendous coverage skills with the size and speed to help slow down the running game.
Browns fans have been eagerly waiting for the arrival of Delpit for quite some time.
The young safety has been working hard in practice and is hopefully going to be an impact player soon.
Safeties John Johnson III (43) & Grant Delpit (22) take Cover 2 deep drops during 7-on-7 rep at #Browns practice pic.twitter.com/4KOn1O8pi5

— Ellis L. Williams (@BookofEllis) August 18, 2021
Over the offseason, Cleveland added depth at safety, which was a smart decision.
They added John Johnson III during free agency and drafted Richard LeCounte during this year's draft.
It's always a good idea to have more than enough depth, but now it'll be interesting to see where Delpit fits into the Browns' defense.
What To Do With Delpit
Right now, the Browns have two starting safeties in Johnson and Ronnie Harrison.
There is no chance that Johnson ever is a backup in Cleveland and was signed as a starter.
Possibly, Harrison slides into a backup role, assuming Delpit is the real deal.
The Browns are likely going to ease Delpit into action versus Houston.
Both Johnson and Harrison should take a majority of the snaps on Sunday.
Although, the Browns are going to mix Delpit into the defensive scheme as well.
To be honest, Cleveland probably isn't sure what to expect from Delpit since he hasn't played football in quite some time.
There is a ton of upside with Delpit, but the Browns are going to be careful with him right now.
Browns fans shouldn't expect an explosive debut from Delpit, but it's nice to see the young safety finally getting into an NFL game.
The hope is that he can take over as the starting safety once the injuries are finally behind him.