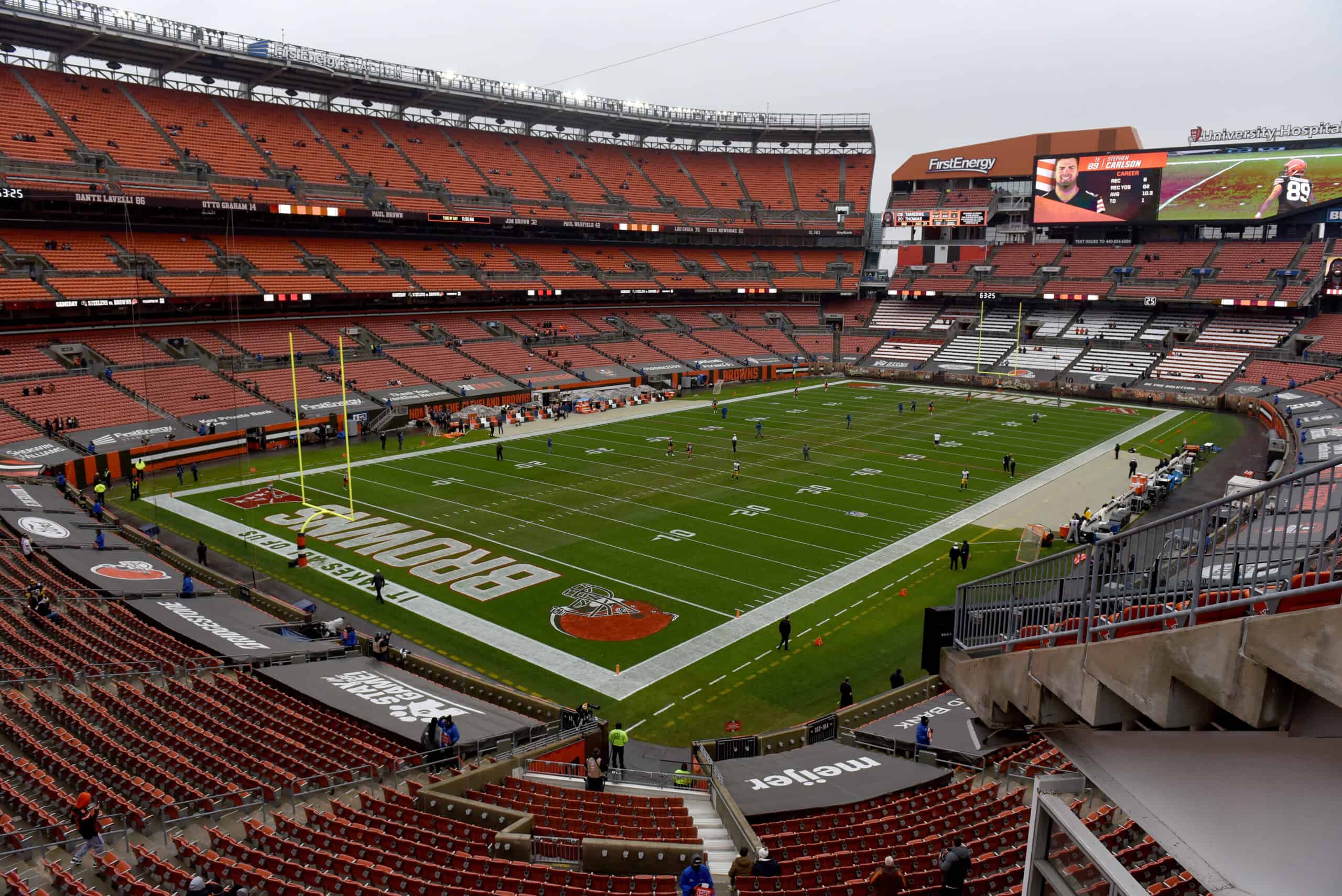 Looking for a way to get Cleveland Browns game tickets for free?
Who isn't?
All you need is to be over 21 years of age and have access to social media, i.e. Twitter, and you could win the Bud Light Stimmy Tix to a Browns home game during the 2021 season.
Details
Browns fans, the Bud Light Summer Stimmy's been approved! First order of business?…free tickets! Tweet #BudLightStimmyTix #Sweepstakes and tag us for a chance to win tickets to a home game next season. pic.twitter.com/aTSWiT9jSg

— Cleveland Browns (@Browns) June 29, 2021
Stimmy is shortened slang for the government stimulus that people have received as a result of COVID-19 hardships.
The sweepstakes started in May but runs through July 31, 2021.
Winners will receive two tickets to a Browns game; notifications to winners will be on or around August 15, 2021.
Random selection among entries is how the winners will be determined.
70 winners will get Browns tickets for themselves and one guest.
How To Enter
In one Tweet, include the following information:
Tag @browns
Include hashtag #BudLightStimmyTix
Add hashtag #Sweepstakes
Entries can include pictures, pleas, and other explanations why the individual wants to win Browns tickets.
Entrants should also follow Bud Light, @budlight, on their Twitter accounts.
9 Regular Season Home Games
Though the lucky winner cannot select the game he or she attends, the Browns have 9 home games this season.
Those home games are scheduled as follows:
Houston, September 19
Chicago, September 26
Arizona, October 17
Denver, October 21 (Thursday)
Pittsburgh, October 31
Detroit Lions, November 21
Baltimore Ravens, December 12
Las Vegas Raiders, December 19
Cincinnati Bengals, January 9
Fans In The Dawg Pound
We will all be back together so soon 💔 https://t.co/js0i9koILg

— FirstEnergy Stadium (@FEStadium) February 1, 2021
One of the missing pieces in the successful 2020 run was a raucous fan party at FirstEnergy Stadium at Browns home games.
Though it is yet to be determined with the COVID-19 pandemic how full the stadium will be, fans are definitely expected back in much greater volume than last year.
Watching the Browns in person in 2021 with the most loaded roster the team has had in decades will be on the bucket list for many Browns fans.
Getting free tickets, courtesy of Bud Light, would be an exciting way to do it.