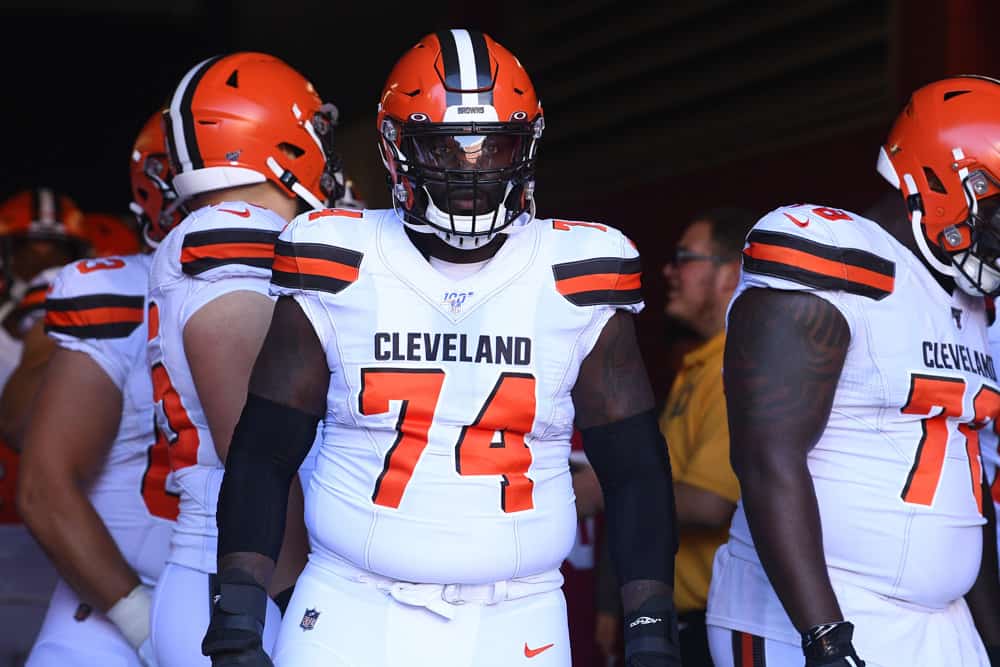 Cleveland Browns offensive tackle Chris Hubbard has tested positive for COVID-19.
This positive test prompted the Browns to shut down their facilities in Berea on Friday, 2 days before hosting the Houston Texans.
Coach Stefanski addressed the media late Friday afternoon to discuss the incident.
Hubbard has been a starter the past 3 games in place of the injured Wyatt Teller.
Fortunately for the Browns, Wyatt Teller was expected to play against the Texans prior to Hubbard's positive test.
Hubbard is in his 7th NFL season; he played college ball at the University of Alabama at Birmingham.
Prior to joining the Browns in 2018, Hubbard was signed by the Pittsburgh Steelers as an undrafted free agent in 2013.
He played for the Steelers from 2013-2017.
Browns Following Protocols
While the facilities were closed today, the Browns conducted the appropriate contact tracing.
Recall that a staff member tested positive earlier in the week, and QB Baker Mayfield briefly was placed on the Reserve/COVID-19 List as a precaution because of being in close proximity with the person.
The Browns conducted all meetings virtually this week, and players at practice had to wear either a mask or shield.
Texans Game Is On
So thankful it's only one player! Sure hope Teller is ready to go. Prayers for a quick recovery for Chris Hubbard

— Ruth Michel (@rmich10) November 13, 2020
The team reported that "zero high-risk contacts were identified."
As a result, the Browns game with the Houston Texans is expected to proceed as scheduled.
NFL spokesman Brian McCarthy said:
"There's no change to the status of the game. The goal is to test, isolate the individual, conduct contact tracing and stop the spread of transmission amongst the club. We have been successful in doing so and everyone in the NFL family will continue to remain vigilant in fighting the virus."
Late Friday Practice Happened
Because the Browns were able to complete all the appropriate measures quickly, the team actually was able to have practice on Friday afternoon.
Prior to this hiccup, practice was scheduled for 12:25 PM.
It was rescheduled for 3:00 PM.
The Browns had an eventful Friday the 13th.
Let's hope things remain calm the rest of the weekend leading into the Texans game.