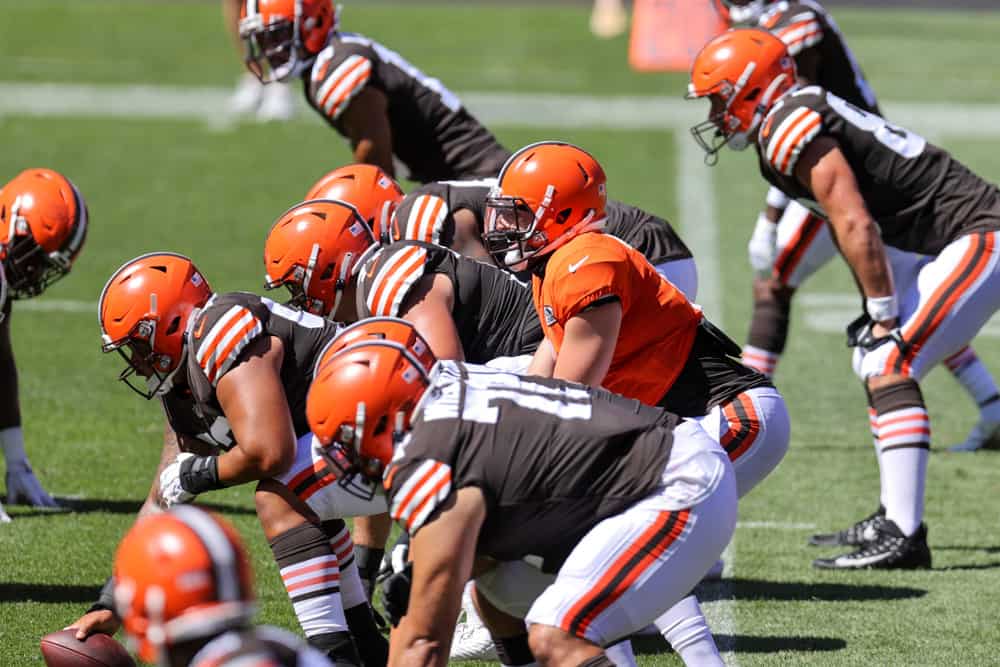 Cleveland Browns News and notes from around the web in today's dose of Browns Nation Daily.
"Peyton Hillis Wants To Play One More Year In Cleveland" – (BrownsNation) – I bet Cleveland Browns fans thought the last time they would hear from Peyton Hillis would be in 2014 when he retired.
"Browns coach Kevin Stefanski offers optimistic injury update after the Week 2 win" (BrownsWire)- One of the underappreciated facets of the entertaining Cleveland Browns win over the Bengals in Week 2 is the relative lack of new injuries.
"Actor James Caan says he believes Cleveland Browns will make the playoffs" (wkyc.com) – In a recent interview on 92.3 The Fan in Cleveland, "Elf" and "The Godfather" actor James Caan said that he sees good things ahead for the Browns this season.
"Trading Odell Beckham Jr. has 'not been taken off the table' for Browns" (Yardbarker) – Odell Beckham Jr.'s career with the Cleveland Browns has been less than extraordinary, and while that may not be his fault, he's still on the chopping block.
"Jarvis Landry is intriguing fit in Kevin Stefanski's offense" (Cleveland.com) – Versatility shines in Kevin Stefanski's offense. The ability for a tight end to line up wide, on the line or in the backfield is valued. A running back splitting into the slot or out wide is required.
NFL:
"Tom Brady speaks on Bruce Arians' criticism" (Yahoo.com) -Much has been made of Bruce Arians' public criticism of Tom Brady. But we had yet to hear from the Tampa Bay Buccaneers quarterback at the center of the hubbub. That is until Thursday.
"5 NFL Quarterbacks Who Are Already on the Hot Seat" (BleacherReport) – We must acknowledge Mitchell Trubisky led the Chicago Bears to a 27-23 win, engineering three touchdown drives in the fourth quarter. However, he struggled mightily through the first 45 minutes of regulation, completing 12 of 26 pass attempts for 153 yards.
"Week 2 injury report for Sunday's slate of NFL action" (NFL.com) – Week 2 of the 2020 season is upon us. Below is a full tally of the official injury report and gameday designations for all 14 games.
"Report: Running back C.J Anderson retiring after 7 NFL seasons" – (Yahoo.com) – Running back C.J. Anderson is retiring after a seven-year NFL playing career, ESPN's Adam Schefter reported Friday.
"Where each of the 32 NFL teams stands on allowing fans into stadiums" (ESPN.com) – Attending games at stadiums across the country depends on where and when. Guidelines vary from state to state regarding the coronavirus pandemic.