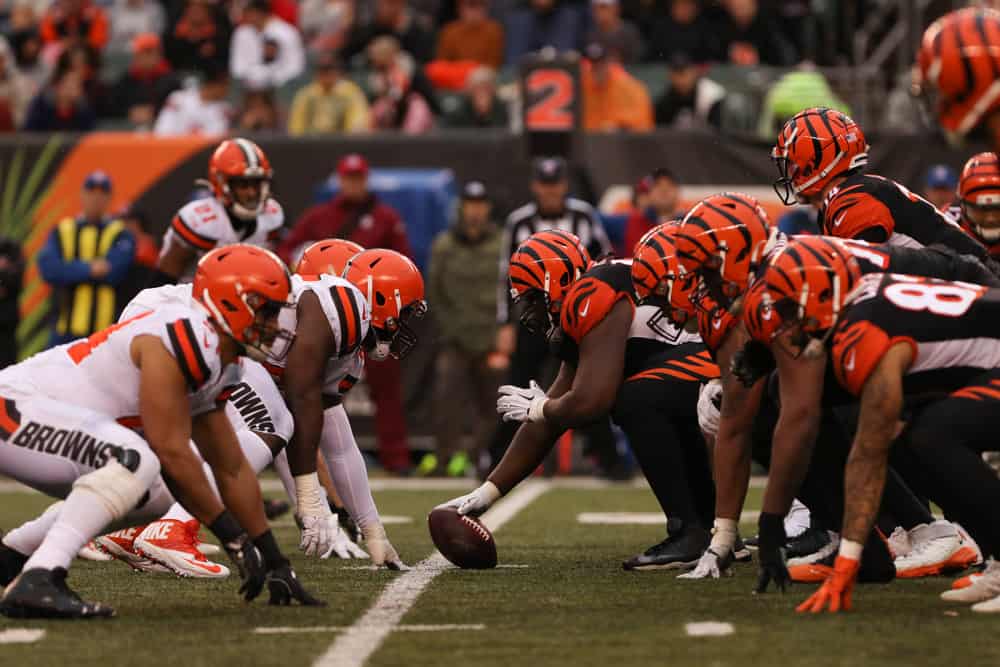 The Cincinnati Bengals and the Cleveland Browns both look to get their first win of the season, as they square off at First Energy Stadium in Cleveland Thursday night.
The game features two Heisman Trophy winners as starting quarterbacks in Bengals rookie Joe Burrow and Browns signal-caller Baker Mayfield.
Will the Browns and Mayfield get the offense going for their first win of the year?
Or will Joe Burrow and the Bengals keep the Browns winless to the start the year?
Let's take a look at our writer's bold predictions for this Sunday's matchup
Writer: Rocco Nuosci

After being dismantled by the Baltimore Ravens in week one, the Cleveland Browns will look to take out some frustration on the Bengals this Thursday night.
It won't be easy however, as rookie quarterback Joe Burrow was impressive despite a loss in the opener to the Chargers.
Sustain Drives
The Browns were not terrible offensively this past Sunday.
Baker Mayfield could have been sharper, but 132 yards between Nick Chubb and Kareem Hunt is a good number.
The problem the Browns offense ran into was staying on the field.
The converted just 3 of their 12 third-down attempts, featuring some poor play from Odell Beckham Jr.
Odell Beckham caught three of his 10 targets for 22 yards. He also dropped a critical third down pass in his hands, and took a facemasking penalty.

Quite the afternoon.

— Matt Verderame (@MattVerderame) September 14, 2020
The Bengals won't capitalize as well as Baltimore did with that.
Still, Mayfield needs to find a way to pick up more of those third downs and keep the sticks moving to keep the defense rested.
Turnover Battle
The Browns should look to win the turnover battle this week.
After losing that three to one against the Ravens, Kevin Stefanski knows his team needs to do a better job in the turnover department.
Likewise, the defense should look to try and rattle Burrow who did toss an interception in the opener.
Burrow will also be appearing in his first nationally televised game in the NFL.
My Prediction: Browns 24 Bengals 20
Writer: Pat Opperman

Could a short week come at a better time? Against a better opponent?
The Cleveland Browns didn't play as bad as they looked against the Baltimore Ravens.
But the final result still leaves a nasty taste that only a convincing win can rinse away.
Enter the Cincinnati Bengals, with a rookie quarterback behind a questionable offensive line.
Sure, they almost forced overtime against a solid opponent in Week 1.
But the Chargers contributed as much to the close score as anything Joe Burrow or the Bengals did.
Meanwhile, the Browns defensive line played the Ravens running game to a near standstill.
Cleveland's front four are chomping at the bit for a more explosive statistical result against the Bengals.
But the big news Friday morning will be Baker Mayfield- one way or the other.
Fans and pundits will either be calling for his head or lauding his bounce-back effort.
My take is the Browns' running game will handle most of the offensive business Thursday night.
But Mayfield will make the most of his 20 or so pass attempts, largely without Odell Beckham Jr.
Austin Hooper and Jarvis Landry show up for this nationally televised contest.
My Prediction: Browns 33 Bengals 17
Writer: Adam Lowenstein

The football world is ready to panic after one game, but the Cincinnati Bengals are coming to town.
After scoring just 13 points in Week 1, Joe Burrow and the Bengals looked like they had a lot of trouble on offense.
It is understandable to see that happen against what most likely will be a top-10 Chargers defense.
Joe Mixon (19 rushes for 69 yards) had a difficult game and even fumbled for the first time since 2017.
He did not get into the end zone in Week 1 after scoring twice in Week 17 against the Browns.
With the 33-23 Cincinnati victory on December 29, 2019, the 2017 second-round draft pick led the Bengals to their first victory in the last four tries.
Both of these teams must be excited to get on the field after losing in very different ways on Sunday.
We all know how frustrating of a loss Sunday was in Baltimore.
Randy Bullock was responsible for the Bengals not making it to overtime on Sunday.
The Browns should win in a close game as the Chargers did.
It will be important to limit Cincinnati's rushing game on Thursday.
Obviously, Baker and company are in need of a bounceback game.
However, the defense may be the x-factor in what should be a close Browns victory.
My prediction: Browns 23 Bengals 20
Writer: Ben Donahue
Yikes!  What a way to begin the 2020 NFL season!
The Browns lackluster play in Sunday's crushing 38-6 loss to Baltimore was disheartening.
Quarterback Baker Mayfield looked like his 2019 self while throwing for a paltry 189 yards, a pick, and a touchdown.
Kareem Hunt and Jarvis Landry had solid numbers, but they weren't nearly enough.
To make matters worse, Cleveland's 2020 first round draft pick, tackle Jedrick Wills Jr., left the game with an injury and did not return.
Linebacker Jacob Phillips also left the game with an injury.
Then, the team placed tight end David Njoku on injured reserve following his knee injury in Sunday's game.
These setbacks do not bode well for a team already depleted by injuries and opt-outs.
Also concerning going forward, Mayfield's inability to connect consistently with Odell Beckham Jr.  Beckham Jr. had only three catches for 22 yards against the Ravens.
This is hardly befitting for one of the NFL's most exciting, highlight-inducing players.
On paper, Cleveland's 306 total yards to Baltimore's 377 total yards looked solid.
However, the Ravens didn't have to travel far because of good field position following numerous Browns turnovers.  Head coach Kevin Stefanski has to find a way to protect Mayfield better and design a game plan to take advantage of his best players.
Thursday's game against cross-state rival Cincinnati is a closer matchup with Cleveland in terms of talent.
The Bengals have a rookie quarterback in 2020 first round pick Joe Burrow and a decent rusher in Joe Mixon.
Cincinnati receiver AJ Green had a fair day against the Chargers on Sunday.
He connected with Burrow for five catches and 51 yards.
The game this week boils down to two teams in full rebuild mode.  Both teams have talent, but have not learned how to use it yet.  Neither squad looks like postseason contenders, at least not yet.
Joe Burrow and the Bengals look impressive, despite losing week 1. The Browns looked awful in a blowout loss to the Ravens. Are the Browns that bad? We don't have to wait long to see.

Thursday Night Football: #Bengals vs #Browns pick against the spread: https://t.co/M7P4LHndn9 pic.twitter.com/D5cYawQoC0

— Bookie Blitz (@bookie_blitz) September 14, 2020
Here's hoping the Browns can put together a solid game plan against what should be an inferior opponent.  T
he jury remains out for these 2020 Browns.
My Prediction: Browns 17 Bengals 14
Writer: Wendi Oliveros

In the Battle of Ohio, one of these teams will finish Thursday night with a 1-1 record.
I think it will be the Cleveland Browns.
Okay, I can hear you now, the Bengals played better in Week 1 than the Browns.
I can concede that point, but the Los Angeles Chargers are not the same caliber of an opponent as the Baltimore Ravens.
The Browns are coming home from Baltimore with their heads hanging because it was a brutal loss.
No doubt they hear or see what's being written or said about them even if they try to ignore it.
So they have something to prove to themselves and the fans.
And the best way to do it is with a win.
Joe Burrow could end up being a great QB, but he is not Lamar Jackson so the Browns will be able to frustrate and contain him.
The special teams woes will be fixed because the Browns will have a new kicker Thursday night, and I am sure the fake punt play has been thrown out of the playbook.
And Baker and the offense will get it together, starting with the run game and adding TEs and WRs.
It will happen, just you wait and see.
My Prediction: Browns 17 – Bengals 10
Writer: Mark Bergin

The Cleveland Browns open as a six-point favorite at home against the Cincinnati Bengals.
Each team faces a shortened week as 6,000 fans will try their best to give the Browns a home-field advantage on Thursday night at FirstEnergy Stadium.
Both AFC North teams are vying for their first win of the 2020 season.
Whichever team starts 0-2 can pretty much kiss the playoffs goodbye.
The Bengals had the worst run defense in the NFL in 2019, allowing 148.9 rushing yards per game.
The Browns should get running backs Nick Chubb and Kareem Hunt plenty of touches.
Look for the Browns to commit to the running game, something they weren't able to do against the Baltimore Ravens in Week 1 because they were facing a double-digit deficit for most of the game and couldn't afford to burn clock.
Against the Ravens in Week 1, the Browns had 27 rushes for 138 rushing yards for an average of 5.1 yards per carry.
Chubb had only 10 carries in the game, which isn't enough if the Browns want to remain competitive.
However, credit first-year head coach Kevin Stefanski and his coaching staff to ensure Chubb didn't get hurt once the Baltimore game was out of reach.
If the Browns can establish the run, it should open up the passing game for Baker Mayfield and the team's receivers.
Remember, the Bengals limited Chubb to 41 rushing yards in Week 17 of the 2019 season.
It prevented Chubb from winning the NFL rushing title.
Browns fans should hope Chubb is seeking to get a bit of revenge in Week 2 of the 2020 season.
My Prediction: Browns 24  Bengals 17
Writer: Kyle Daubs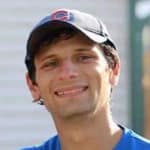 The Browns were not going to beat the best team in the AFC on Week 1.
Losing to the Browns does not mean that the season is over.
Luckily, the Browns have a prime chance to bounce back right away against the Cincinnati Bengals.
Personally, I think the Browns are going to get back to running the ball early.
I also believe that one of the major adjustments made will make sure that Nick Chubb gets more than 10 carries in the game.
Chubb has to be the primary back. He rushed for over 1,400 yards last year and the Bengals owned the league's worst rushing defense.
With that said, Kareem Hunt will also get a touchdown, but his touches need to come from pass receptions.
The defense is not going to have everything pieced together either. Look for Joe Mixon to have a field day on the ground.
I see Mixon going off for 120 yards and two touchdowns.
I don't think the Browns outrushing the Ravens last week has any true indication that the Browns have a top rushing defense.
I think Lamar Jackson just torched them in the air because he is that good.
My Prediction: Browns 31 Bengals 21