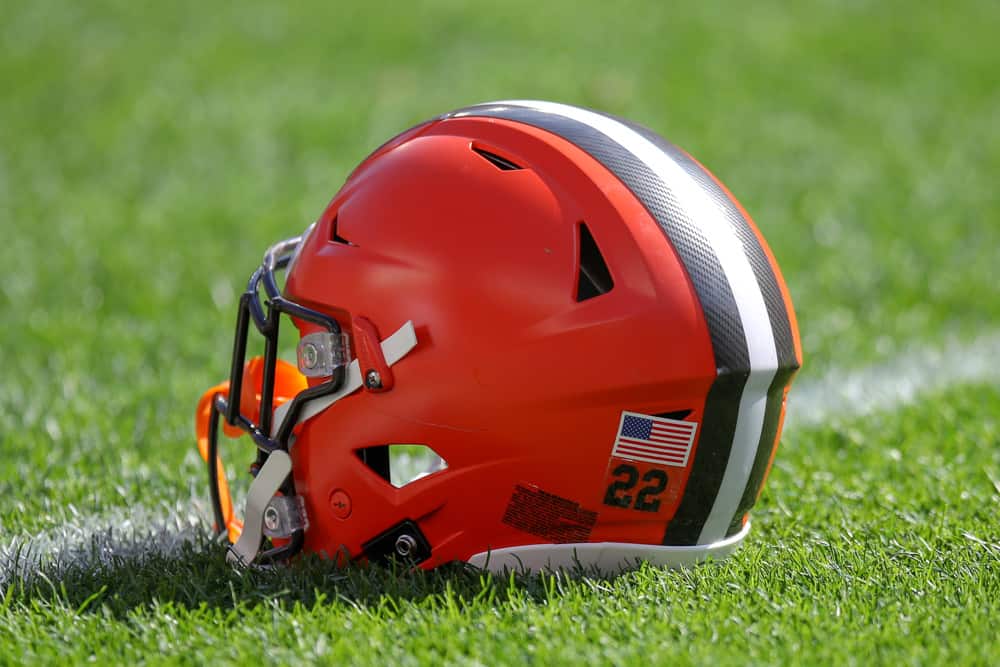 If you read the press regarding the Cleveland Browns since the disappointing Sunday loss by the score of 38-6 to the Ravens, you would naturally assume the Browns would be underdogs in their Week 2 game.
Think again.
The Browns are a 6 point favorite over the Cincinnati Bengals in the Thursday night game as of 2 p.m. ET on Tuesday at BetMGM.
The over/under for the game is set at a low 43.5 points, meaning the oddsmakers at BetMGM believe the Browns will prevail at home 25-19 or 24-18
This short week is probably a blessing for the Browns.
Social media has been quite critical of the team's performance against the Ravens.
New year same Cleveland browns pic.twitter.com/s3U5l5E9jd

— katina jones (@kjonesfever17) September 13, 2020
What better way to silence the critics than with a big nationally televised Thursday night win?
The Bengals, on the other hand, are coming off a loss to the Los Angeles Chargers in a game that was very winnable for them.
A missed kick near the end of regulation robbed the Bengals of an opportunity to tie the game and send it into overtime.
Other News
Bengals kicker Randy Bullock injured his calf on Sunday.
This prompted the team to pick up waived Browns kicker Austin Seibert.
It is unclear if Seibert will make an appearance in the Thursday night's game against his former team.
Conflicting reports have indicated either Bullock or Seibert could be kicking.
Injury Update
Jedrick Wills Jr.
Starting left tackle Jedrick Wills was back at practice on a limited basis on Monday.
He left the Ravens game in the 4th quarter with an unspecified leg injury.
Reportedly, he could not put weight on it.
Later, the Browns clarified it was a shin injury.
Jarvis Landry
Landry did not practice on Tuesday and is listed with a hip injury.
This is concerning because Landry played most of the 2019 season with a hip injury.
Landry had hip surgery in February.
Jacob Phillips
Phillips has not practiced this week after suffering a knee injury in the Ravens game.
Details aren't known about the severity of it; however, Phillips posted a picture on Twitter and later deleted it.
It appeared to show his leg in a splint or brace of some sort.
Home Field Advantage
It is the home opener for the Browns in FirstEnergy Stadium.
Per Governor DeWine's order, 6,000 fans will be allowed in the stadium.
(COLUMBUS, Ohio)—Ohio Governor Mike DeWine today announced that the Cleveland Browns and the Cincinnati Bengals have been granted a variance to the state sports order that will allow a total of up to 6,000 spectators at two home games.

— Nick Camino (@NickCaminoWKYC) September 5, 2020
Coach Kevin Stefanski is eager to have a home crowd in the stands.
"We are very much looking forward to getting in our building. We will have 6,000 fans there. I think it will sound like 60,000. Excited to get in front of them."
Hopefully, the Browns rebound from the Baltimore loss, capitalize on having fans and a home-field advantage, and bring home a big win in Week 2.