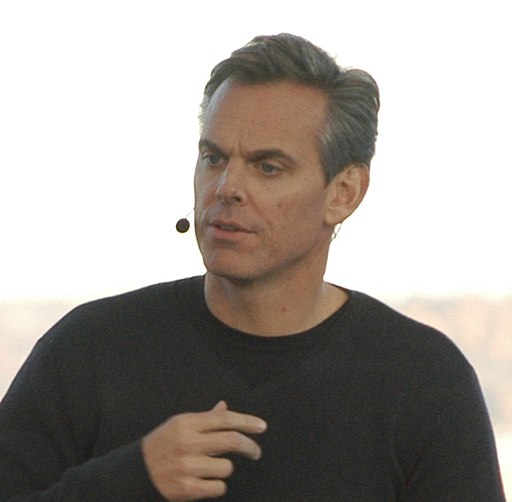 Colin Cowherd has never been shy with his opinion of Baker Mayfield.
Ever since the former Oklahoma Sooner was taken number one overall in the 2019 NFL Draft, Cowherd has been all over him.
He doesn't think Mayfield is a bad quarterback, but he hasn't exactly showered him with praise over the past two seasons either.
Especially last season, many episodes of The Herd featured critical tangents focused on Mayfield.
This didn't always include on-field critique either, much to the chagrin of Clevelanders.
HE DID IT! Colin Cowherd did what we all expected, he found a negative spin with Baker shotgunning a beer. pic.twitter.com/nDggQJIpbf

— Jeff D Lowes Vegas Knights (@JeffDLowe) August 5, 2019
Now, heading into the 2020 season, Cowherd's criticism of Mayfield is in mid-season form.
The FS1 host now proclaims Mayfield is under the most pressure of any person in the NFL.
10.
9. Tom Brady
8.
7.
6.
5. Aaron Rodgers
4.
3. Derek Carr
2.
1. @ColinCowherd counts down the Top 10 NFL people under the most pressure this season: pic.twitter.com/L9G1UiLlTS

— Herd w/Colin Cowherd (@TheHerd) August 28, 2020
Is He Right?
Perhaps this is just another hyperbolic statement from Cowherd.
Or, perhaps, there's some truth to that statement. Mayfield saw regression in just about every offensive statistic last season.
He was inconsistent from game to game and struggled to sustain drives.
Add that in with the disappointment from the team as a whole last year, and the Texas native quickly finds himself under heat.
He admitted earlier in August that he lost sight of who he really was throughout the team's struggles last season.
Mayfield hasn't done a ton of losing in his career, despite a tough road to the NFL.
Still, it takes a certain level of character to admit that publicly.
After endearing himself to fans around the league and showing potential to be the savior franchise quarterback the Browns have desperately needed, he's back in a position of doubt.
Two of the three quarterbacks taken number one overall before Mayfield made the playoffs within their first three seasons.
Those two are Cam Newton and Jared Goff, with Jameis Winston being the one not to make it.
Newton and Goff are both thought of in much higher regard than Winston.
Plus, think about the things said about Winston throughout the years.
Things like "he just needs to take another step forward" or "he'll be more accurate next year" were always said.
Only, that didn't happen.
Newton and Goff both took steps forward early in their career.
After an impressive, record-breaking rookie season, Mayfield did the opposite last year.
He'll need to make another 180-degree turn this year to get some people off his back.
Can He Do It?
it's no guarantee this Browns offense flourishes in 2020.
Yes, Andrew Berry shored up the offensive line with Jedrick Wills and Jack Conklin.
Austin Hooper is also quite the upgrade at the tight end position.
The usual play-makers in Jarvis Landry, Odell Beckham Jr., Kareem Hunt, and Nick Chubb will all be back as well.
But, it's yet another head coach for Mayfield, his fourth in just three seasons.
That's another offensive language to learn and another scheme to have to adjust to.
There's good reason to believe Kevin Stefanski knows what he's doing as a head coach more so than Freddie Kitchens.
But he still has to prove it.
And if he's going to be calling the plays, he knows failing with this kind of offensive talent will be unacceptable.
A lot of that success, or failure, falls on Mayfield.
So, Cowherd may be right with his assessment of how much pressure he's under.
That doesn't mean he can't handle it.