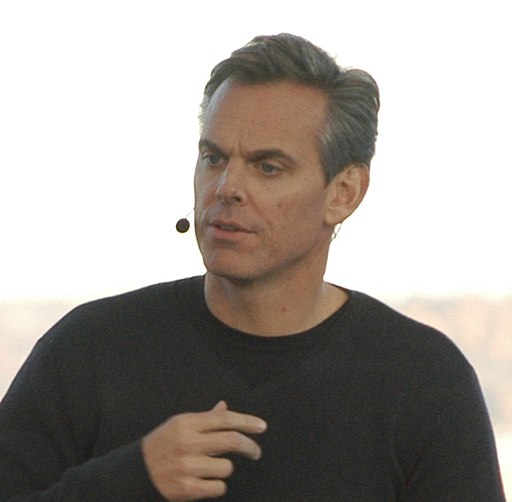 For the first two quarters of Sunday's game, the Browns were handing Kansas City their backsides.
Baker Mayfield was completing some tough passes, Nick Chubb and Kareem Hunt were slashing and gashing.
How #Browns Baker Mayfield fueled up on snubs before facing the #Chiefs: 'Talk is cheap. Let's get it started' https://t.co/GaRIWTjUHj

— Mary Kay Cabot (@MaryKayCabot) September 12, 2021
Rookie receiver Anthony Schwartz looked more than capable in filling in for Odell Beckham Jr.
Jarvis Landry played like a man possessed.
Unfortunately, once the second half started, the fortunes of both teams changed.
Turnovers, mental gaffes and inexplicable lapses in defensive coverage doomed the Browns.
Instead of escaping Arrowhead Stadium with an upset, Cleveland left KC with a 33-29 loss.
As can be expected, many in the national media went after the Browns, and particularly, Mayfield.
Frequent Baker basher Colin Cowherd took a dig at Mayfield's final throw with just over a minute to play.
In a last ditch gasp to keep the Browns in the game, Mayfield attempted to throw the ball away (in the direction of tight end Harrison Bryant) while getting flushed from the pocket.
Instead of the ball sailing into the sideline, it found its way into the hands of Chiefs defender Mike Hughes.
Cowherd's response, recorded on The Volume Sports Twitter account, apparently from his home, was less than kind.
"That last drive is how you get the $250 million contract. That's when you want Mahomes with the ball, not Baker Mayfield."

— Hear from @ColinCowherd following Chiefs win over Browns: pic.twitter.com/a00DtBrCVt

— The Volume (@TheVolumeSports) September 12, 2021
"That last drive, that's how you get a $250 million dollar contract.  The better quarterback in the second half won that game," said Cowherd.
Additionally, Cowherd complimented Mayfield, albeit with certain conditions.
"We know Baker's good enough to win games.  We know Baker, when he has the offensive line, the right coach and the run game, most quarterbacks can manage their way to wins."
Cowherd went on to say that the last moment to win the game, "That's when you want Mahomes with the ball, not Baker Mayfield."
Let's not panic
It should be pointed out that, when left tackle Jedrick Wills left the game with an injured ankle in the second quarter, Mayfield kept the Browns in the game.
He consistently sustained drives and made good decisions.
He made an interception with the game on the line, but it wasn't a bad throw.
Mayfield wasn't trying to be a hero.
He was making a play a responsible veteran like Mahomes would make.
Mayfield was getting rid of the ball but the pigskin didn't quite have the height to make it to the sideline.
Let's also not put the blame on Cleveland's signal caller for losing the game.
For all his yardage swallowing runs, Chubb fumbled and turned the ball over on a Browns drive.
Punter Jamie Gillan dropped a snap and gave the Chiefs excellent field position.
The rebuilt Cleveland defense gave up too many big plays and didn't look like a cohesive unit at times.
Cowherd seems to have forgotten something else when comparing Mayfield to Mahomes.
As the broadcaster mentioned, if a quarterback has the offensive line, most quarterbacks can manage their way to a win.
Mayfield lost his primary protector in Wills, yet still almost pulled out a win.
Mahomes lost his protectors before last season's Super Bowl and fell apart.
He threw two picks, was sacked three times and had a QBR of 42.2.
Mahomes was not the same without his starting linemen.
If Mayfield had Wills in the game, maybe he stays upright long enough to make a throw or two to win the contest.
In other words, Cowherd's caveats apply to everyone, not just Mayfield.
QB Respect.@patrickmahomes 🤝 @bakermayfield pic.twitter.com/hQJSwScL1I

— Kansas City Chiefs (@Chiefs) September 12, 2021
The takeaway for anyone, Cowherd included, is not Baker's final pick.
It should be the 321 yards he passed for against a championship caliber defense.
It should also be noted the leadership and poise Baker showed when the team was down.
As Cowherd himself said in the video, "…Cleveland is fine."
He is correct.
Mayfield and the team will bounce back and win some games.
It's way too early to nitpick and panic.