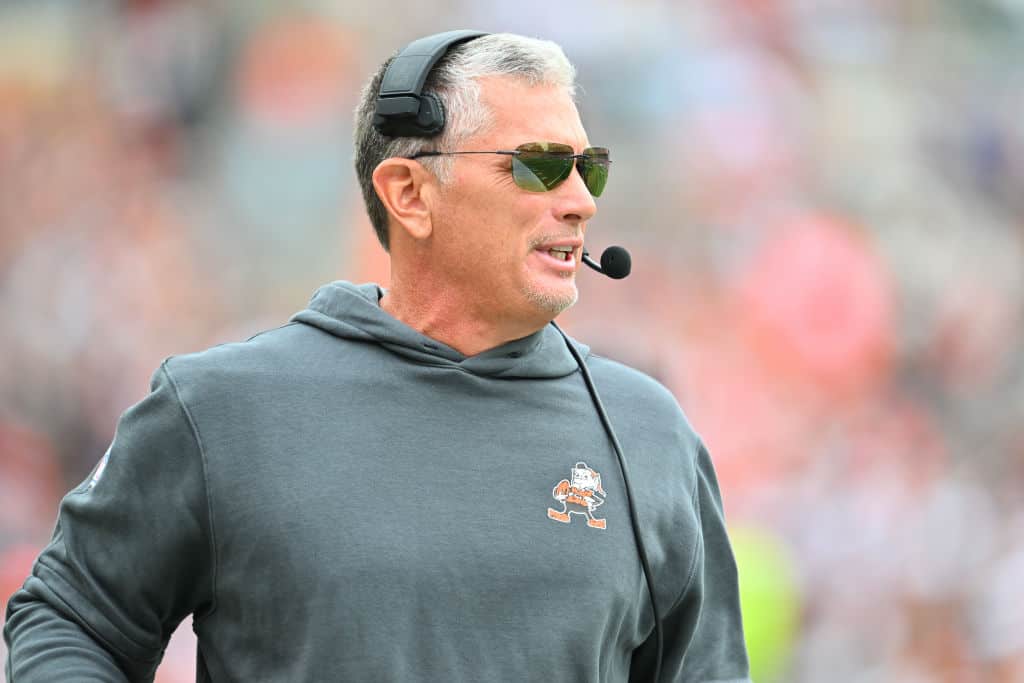 The Cleveland Browns had the best defense in the National Football League entering Week 7.
That's why it was such a surprise to see the undermanned Indianapolis Colts — who didn't even have their starting quarterback on the field — put up 38 points against them, even if the game was on the road.
With that in mind, former NFL QB Dan Orlovsky took an in-depth look at the Browns and how their defense allowed that to happen, placing emphasis on four aspects they need to improve to get back on track for next Sunday's game.
The @Browns defense and 4 things that showed on tape last week they'll have to fix#nfllive pic.twitter.com/XTbUqLboI8

— Dan Orlovsky (@danorlovsky7) October 24, 2023
For starters, he talked about how they were vulnerable in man coverage, praising Shane Steichen and the Colts for exposing them and making the most of those matchups.
Then, he talked about how poorly they fared against RPO plays, even allowing Gardner Minshew to score twice on designed run plays for him.
Later, Orlovsky talked about the poor job they did at tackling, which is uncharacteristic of this team.
The Colts were able to pick up yards after contact for the entire game, and there were also several big plays that could've been prevented with timely and rightful tackling.
Last but not least, the former quarterback talked about all the offsides and penalties, stating that he believes that those issues can be fixed in a timely matter.
Jim Schwartz is one of the best in business, and he knows that effort was unacceptable, so it shouldn't take long before they are back to their usual ways; hopefully as soon as Sunday for their road tilt with the Seattle Seahawks.