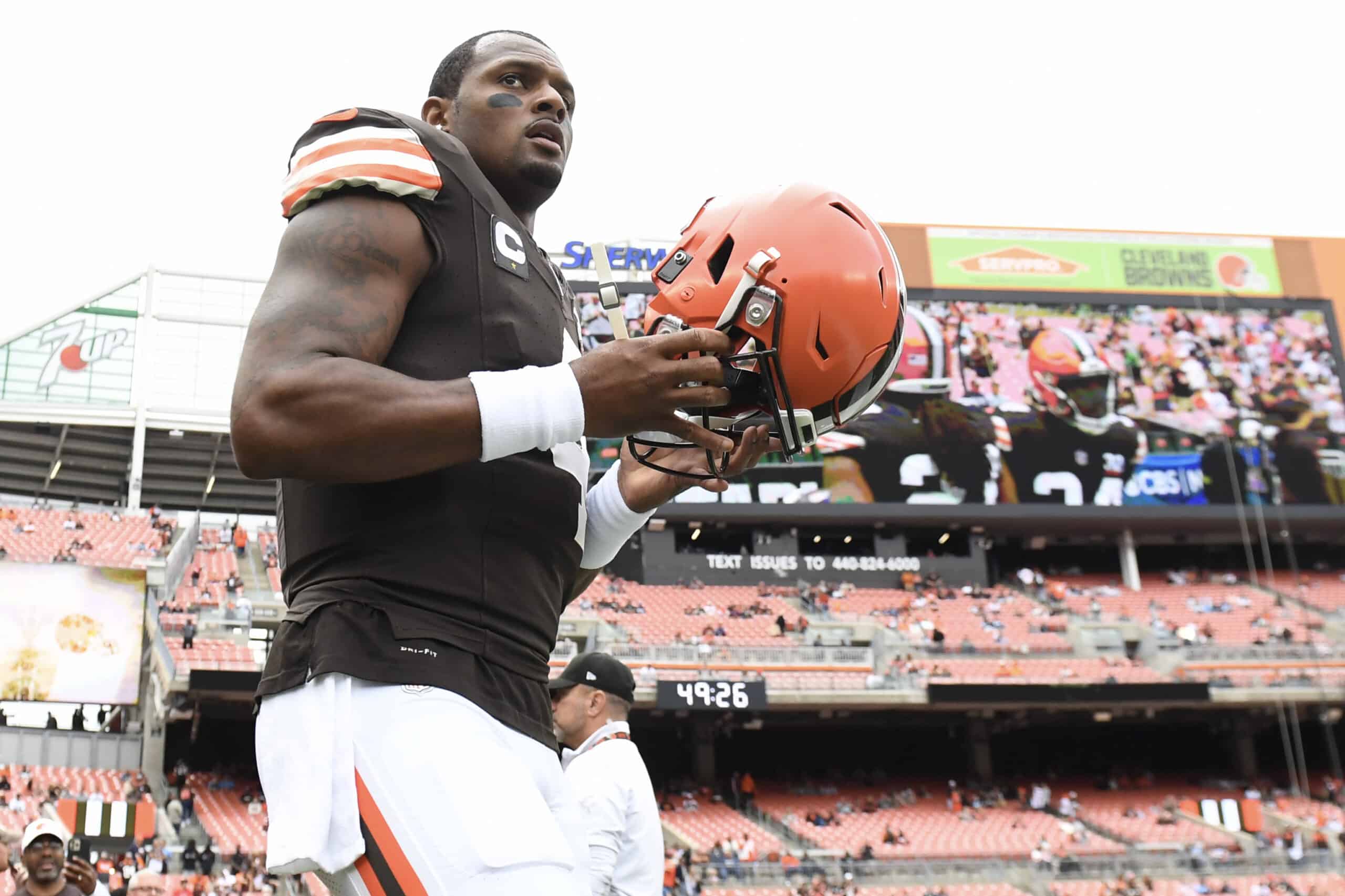 The Cleveland Browns are fresh off an impressive win, all things considered.
Even with a rare off day by Jim Schwartz's defense and with Deshaun Watson leaving early, they still managed to get their second consecutive win by taking down the Indianapolis Colts on the road.
However, Watson's situation continues to be a concern, as he wasn't back on the field despite being cleared by the league's concussion protocol, raising questions about both his health and his current level.
With that in mind, Ian Rapoport of the NFL Network reported that Watson continues to deal with that injury, adding that he actually suffered a couple of major hits while he was on the field.
After a return to the field on Sunday, then a quick exit caused by injury, #Browns QB Deshaun Watson is once again day-to-day. pic.twitter.com/qb1F951M5u

— Ian Rapoport (@RapSheet) October 24, 2023
He's currently deemed day-to-day, but he's expected to play in Sunday's tilt with the Seattle Seahawks.
There has been a lot of talk about Watson's poor play this season, and the fact that the team has been able to win two games with P.J. Walker at quarterback has only made him look worse.
The Browns have one of the best defenses in the game, and the offense has been somewhat efficient even without Nick Chubb.
In a normal situation, this team should be a Super Bowl contender, which is why it feels like Watson is the only thing holding them back right now.
Whatever the case, there's no more room for excuses or margin for error, after two seasons without making the playoffs, and Watson will need to get his act right if he doesn't want to force the coach's hand to make an uncomfortable decision.