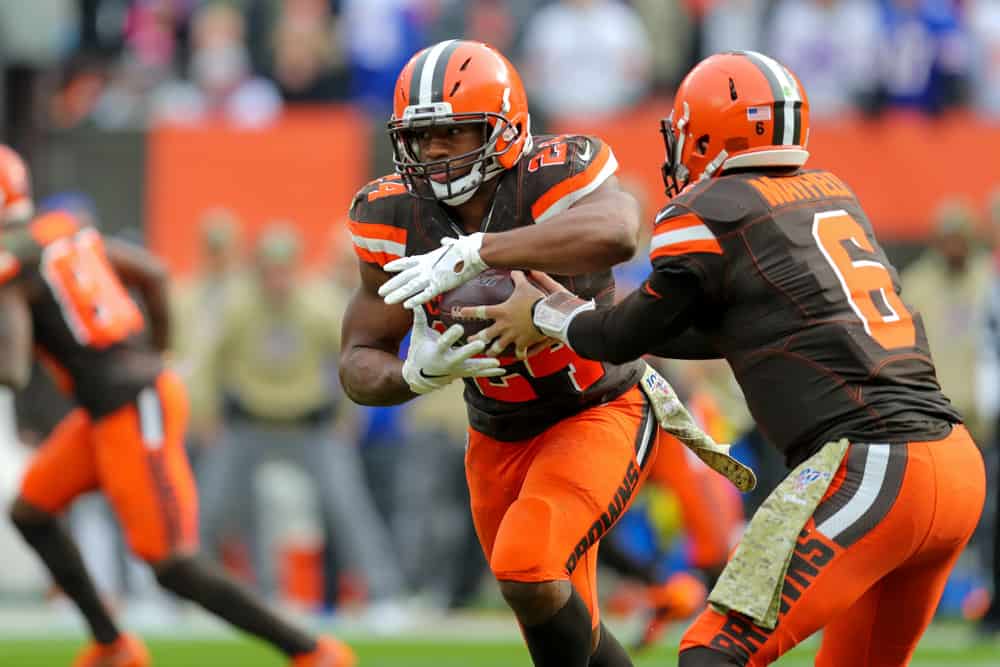 Former NFL quarterback and ESPN analyst Dan Orlovsky had some interesting thoughts on the Cleveland Browns offense.
Orlovsky recently appeared on 92.3 the Fan's Bull & Fox show and offered his opinion on the Browns.
Orlovsky mentioned that he believes that the Browns offense should become like the Tennessee Titans.
He elaborated by saying the Browns should adapt to a "pass first, run win" strategy.
It certainly worked for the Titans who made it deep into the playoffs last season.
Maybe Orlovsky is onto something and this kind of offensive scheme could help the Browns.
They certainly looked good on offense versus the Cincinnati Bengals in Week 2.
Orlovsky's Comments
While Orlovsky does have some unfavorable opinions at times, but he might be right about this.

New head coach Kevin Stefanski zone-blocking scheme appears to be helping the Browns offense.
A scheme that heavily focused on play-action and multiple tight end sets.
It's unfamiliar territory for the Browns, but they appear to be adjusting.
Quarterback Baker Mayfield did struggle during the season opener, but looked much better in Week 2.
Orlovsky is a big believer that Mayfield is going to have a monster season in 2020.
ESPN's Dan Orlovsky on #Browns Baker Mayfield: 'He's going to have a monster season.' The first in a series of experts weighing in on Mayfield's 2020 season https://t.co/tCEMiPhkdF

— Mary Kay Cabot (@MaryKayCabot) May 12, 2020
However, he did mention that the biggest test for Mayfield is quickly approaching.
Cleveland has a matchup against the Washington Football Team in Week 3.
A team that struggles on offense, but has one of the best pass rushing attacks in the league right now.
Although, Orlovsky believes that the strongest part of the Browns roster is the offensive line.
"The strength of this football team is starting to trend toward its offensive line," says Orlovsky.
Much like the Titans, having an elite offensive line can make a huge difference on offense.
The Browns offense is going to be tested here soon with a tough part of the schedule coming up.
Cleveland plays Washington and then has matchups versus Dallas, Indianapolis, and Pittsburgh each of the next three games.
Those are three opponents with strong defenses that will really test how much Mayfield has learned.
Can Cleveland Be Like Tennessee?
Why the Titans are successful is because they pound the ball on the ground, which opens up play-action.
In a way, the Browns can be like the Titans in many ways.
They have a strong offensive line, one of the best running backs in the league, and a gameplan that focuses on using play-action.
There is no reason why the Browns shouldn't win when they have a stacked roster on offense.
Orlovsky mentioned that he believes Odell Beckham looks the best he has in three of four years.
Also stated that running back Nick Chubb is the best pure runner in the NFL right now
Cleveland looked good versus Cincinnati, but the biggest test is still to come.
It's a make-or-break year for Mayfield, which is a lot of pressure to put on a young quarterback.
It'll be interesting to see if he can make the right adjustments and get Cleveland back to the postseason.