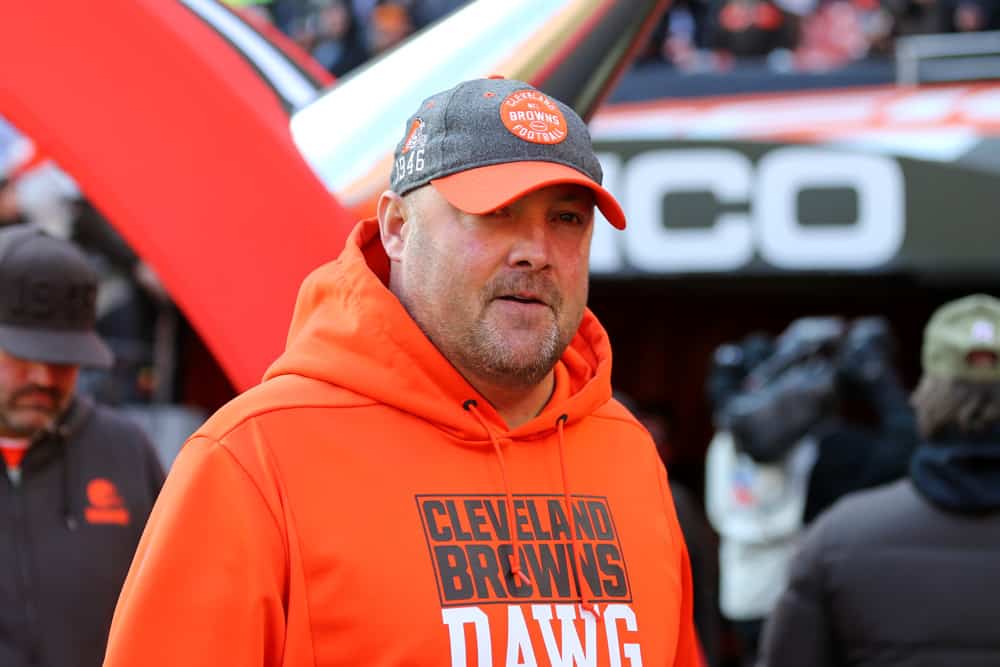 Cleveland Browns head coach Freddie Kitchens apparently is ready for Sunday's rematch with the Pittsburgh Steelers.
GV Art & Design posted a a pic of the head coach wearing the popular "Pittsburgh Started It" T-shirt.
So, if you're wondering "The Rivalry is real!" GV Art & Design wrote on their facebook social media.
V Art & Design is a Cleveland based company that specializes in original artwork and design.
The designer made the t-shirt after the brawl that broke out between Browns defensive end Myles Garrett and Steelers quarterback Mason Rudolph after Thursday night's game.
The company also stated:
"In no way do we condone the actions of Myles, and what he did," the company wrote on their website. "But we will never forget. Pittsburgh Started it. Show your support of a good guy who made one bad mistake with this new tee."
The "Pittsburgh Started It" t-shirts sell for $28.  They have sizes available from XS to 3XL.
You can buy the T-shirts here, or in select GV stores.
In no way do we condone what Myles did. But after hearing takes from those who played and the lack of apologies from the other side.

We must never forget… Pittsburgh Started It!

RT to show your support for a really good guy who made one bad mistake.

Available online now! pic.twitter.com/46MpKaywIE

— GV Art + Apparel (@GVartwork) November 20, 2019
The ugly brawl was the only blemish in the game in an otherwise solid win by the Browns 21-7.
That got ugly pic.twitter.com/LviSeqma6M

— Tony Zarrella (@TonyZ19) November 15, 2019
The next day, Myles Garrett was suspended indefinitely for his actions in the brawl
Garrett also mentioned in his appeal that Rudolph used a racial slur.
Garrett issued the following statement after his appeal was denied:
— Myles "Flash" Garrett ⚡️ (@MylesLGarrett) November 22, 2019
The Browns play the Steelers on Sunday at 1:00 pm EST.