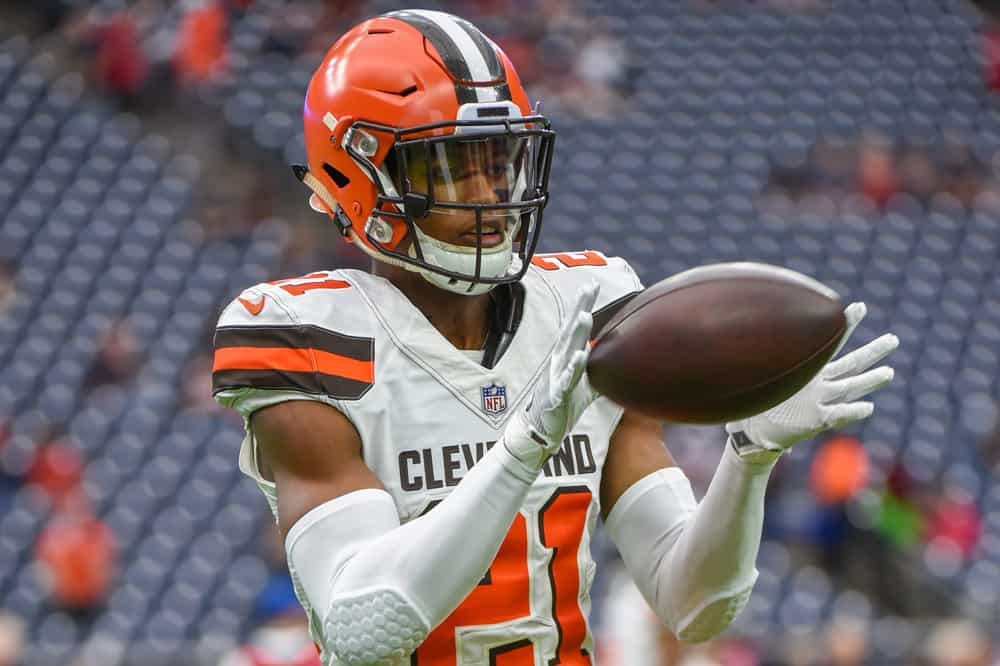 Since his return from injury, Browns cornerback Denzel Ward has been playing well.
But, despite his great play, Freddie Kitchens said he wants more out of Ward.
Kitchens spoke highly of Browns cornerback Denzel Ward on Monday, but mentioned: "I want more out of him."
"I want him to continue to get his hands on balls," Kitchen said. "When you start getting your hands on footballs, that starts creating turnovers. He is playing really good, and I want more."
Ward echoed the same sentiment saying he expects more out of himself as well:
"I want more out of myself as well, too,'' Ward said Friday. "There's always room for improvement in our game and my game specifically there's definitely room for improvement. I've just got to stay consistent and keep doing what I'm doing and make plays to help this team win.''
Ward missed 4 games earlier this year with a pulled hamstring.
Since his awaited return in Week 8, Ward has tallied 17 tackles, seven pass deflections, and a fumble recovery
He had 2 interceptions in his rookie debut against the Steelers last year and has 3 in his career.
Ward only has 1 interception in his last 19 games overall.
He has had his opportunities this year when you dropped an easy interception in the end zone against the New England Patriots and was in a good position against the Denver Broncos.
"I'm just working to get better every day and improve my game and do what I can do to help this team win,'' he said.
In his last 5 games, Ward has 7 passes defended, but is getting better each week.
Pro Football Focus ranks Ward No. 41 among cornerbacks and 163rd in tackling.
With the Browns in the playoff hunt, Ward will certainly be looking for turnovers and would love his first interception of the year against the Steelers this Sunday.
Denzel Ward running downhill on short passes remains one of my favorite things. He is so good. pic.twitter.com/Y7PJuqhz1d

— Cleveland Browns Gifs (@DawgPoundGifs) November 28, 2019