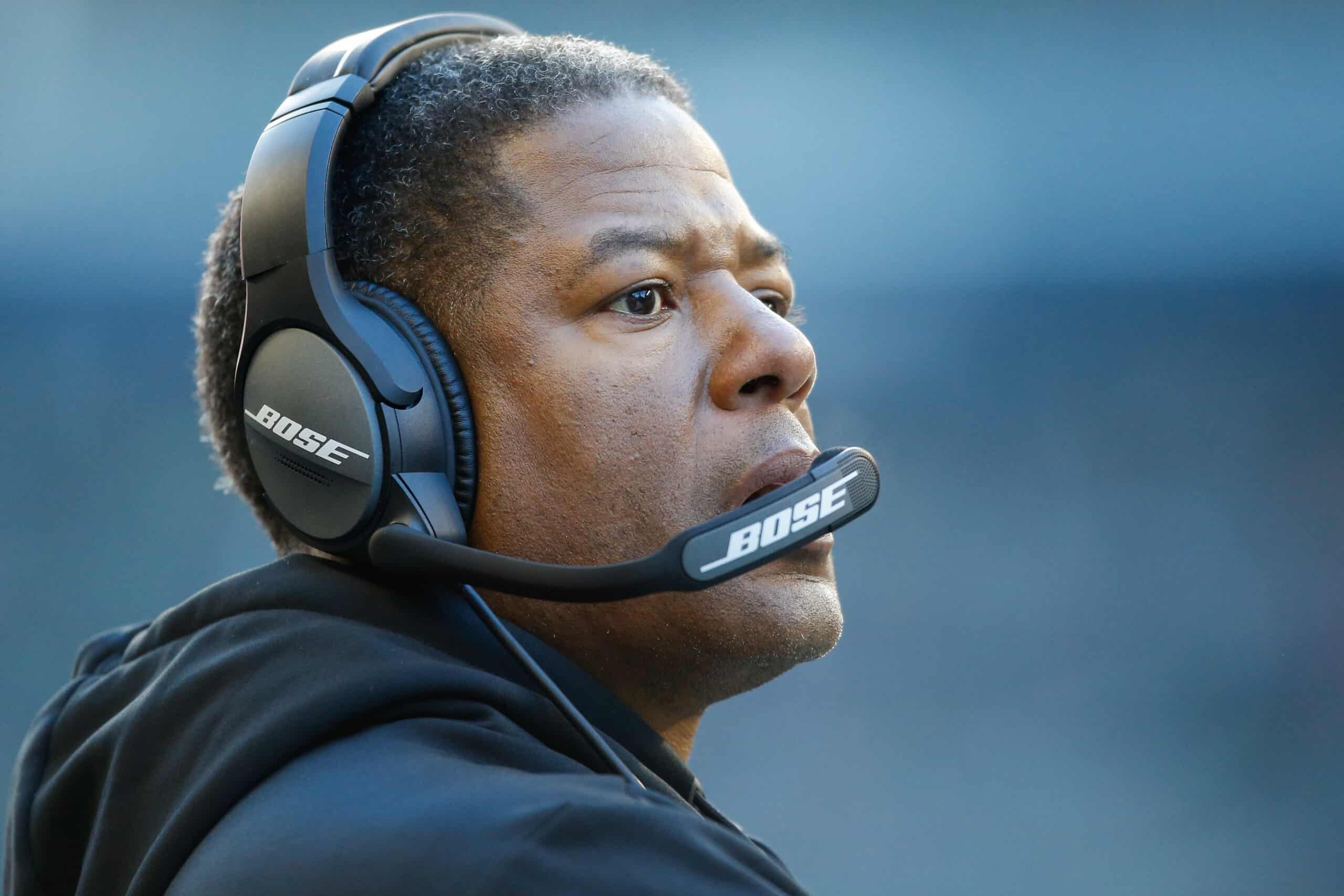 A former Cleveland Browns coach could be looking at a new job in the NFL.
The New York Giants are reportedly interested in hiring Steve Wilks as their defensive coordinator.
The 52-year-old coach will throw his hat into the race with reportedly three or four other candidates.
The known names in Giants search for a defensive coordinator so far have been Wink Martindale, Sean Desai, Jim Schwartz and Steve Wilks.

Most, if not all conversations, have been virtual. Expectation is there will be some in-person interviews early this week before decision.

— Jordan Raanan (@JordanRaanan) February 7, 2022
Wilks spent last season as the defensive coordinator for the University of Missouri.
He hasn't coached in the NFL since 2019, but could make his return to professional football next season.
Wilks Returns As DC?
The last time we saw Wilks as a defensive coordinator in the NFL was with the Browns in 2019.
He spent one season in Cleveland and was not retained after a disappointing year.
Wilks interviewed for the Browns defensive coordinator position in 2020, but the team decide to go in a different direction.
Under Wilks, the Browns defense ranked No. 22 in total yards allowed and passing yards allowed.
Although, the team finished No. 12 in rushing yards allowed, so at least there is some positive.
The season prior to coming to Cleveland, Wilks was the head coach of the Arizona Cardinals.
Cardinals set to hire Steve Wilks as Bruce Arians' successor in Arizonahttps://t.co/WfPlYkPHnH pic.twitter.com/XO3R1zDr66

— Around The NFL (@AroundTheNFL) January 22, 2018
Sadly, Wilks went 3-13 and was fired after the 2018 campaign.
To be fair, Wilks was given one of the worst rosters in the league and a rookie quarterback in Josh Rosen.
He was seemingly set up for failure in Arizona, but isn't seeking another head coaching job currently.
New Direction With Wilks?
The Giants have already decided to shake up their staff and hired Brian Daboll as their head coach.
Daboll expressed interest in having Patrick Graham remain on the staff as the defensive coordinator.
However, Graham decided to take the Las Vegas Raiders defensive coordinator job instead.
As already mentioned, the Giants have interviewed a handful of candidates for their vacancy.
Wilks has plenty of experience including being an assistant head coach with the Carolina Panthers.
Obviously, a head coach with Arizona and spent time as the defensive coordinator with both Cleveland and Carolina.
His below average performance in Cleveland can be somewhat blamed on the terrible job done by then head coach Freddie Kitchens.
Wilks appears to be a respectable coach with plenty of experience in the NFL.
However, he has not been given the best position to succeed lately.
He is well deserving of another chance in the NFL, but whether that's in New York or elsewhere is to be determined.