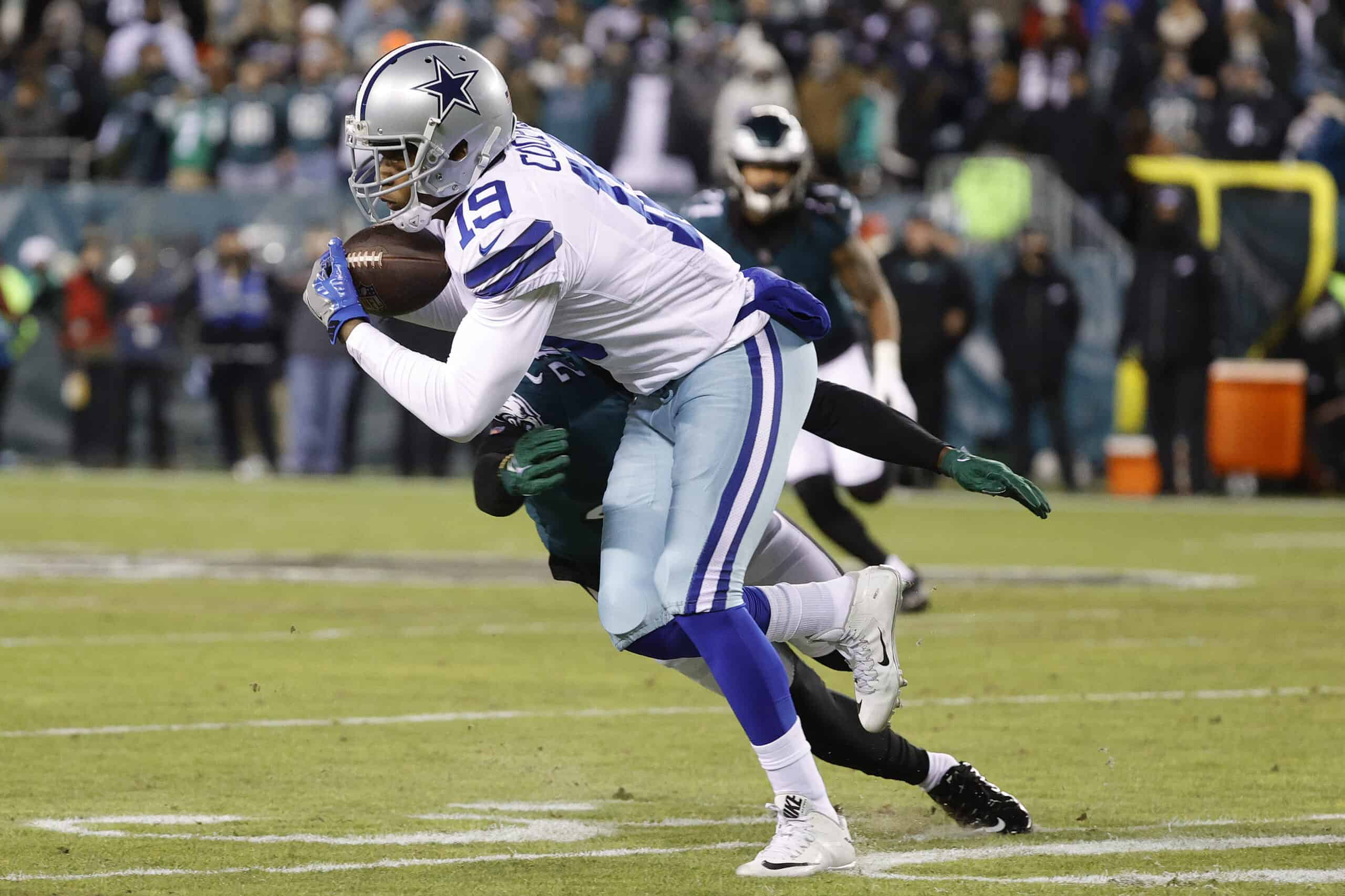 It was obvious that the Cleveland Browns needed to bulk up at wide receiver this offseason.
The departure of Odell Beckham Jr. and inevitable loss of Jarvis Landry leaves a significant void to be filled.
That being said, the Browns front office wasted little time and made a big splash.
They acquired four-time Pro Bowl wide receiver Amari Cooper from the Dallas Cowboys.
He should immediately become the No. 1 receiving option for Cleveland going forward.
What's The Deal?
At first glance, it seems a bit odd that the Cowboys would give up a talent like Cooper.
Dallas has a competitive roster that cannot afford to be giving up star players.
That is especially true when they got so little in return for Cooper.
The Browns gave Dallas a fifth-round pick and the two sides swapped sixth-round selections.
Cowboys are finalizing a trade to send WR Amari Cooper and a sixth-round pick to the Cleveland Browns for a 2022 fifth-round pick and a sixth-round pick, per league sources.

— Adam Schefter (@AdamSchefter) March 12, 2022
Cooper has posted five seasons of 1,000 receiving yards or more during his career.
There is no doubt that he is worth more than a late-round draft pick.
The biggest issue was that Dallas didn't want to pay Cooper's contract.
The 27-year-old is owed $20 million each season over the next three years.
That is quite a lot of money for one player, so the Cowboys decided to go in another direction.
They got Cooper's contract off their books and re-signed wideout Michael Gallup to a five-year extension.
WR Michael Gallup is resigning with the Cowboys, a five-year, $62.5M deal, per source.

— Adam Schefter (@AdamSchefter) March 13, 2022
Now, the Cowboys plan to pair Cee Dee Lamb and Gallup together as their receiving duo.
Also, they can use the money that they saved from Cooper to re-sign other impending free agents.
This move was more about saving money than wanting Cooper off the roster due to lack of production.
The Cowboys don't get a huge return for Cooper, but they save a bunch of money, which was their goal.
Final Grade: B+
At the end of the day, this move was fairly smart for the Browns.
The front office gave up very little in return for a star receiver.
It's not often that you're able to acquire a four-time Pro Bowl player for a fifth-round pick.
Cooper had a down year in 2021, but remains a productive and reliable receiver.
Amari Cooper's final ✭'s stats

•56 Games
•292 Receptions on 429 Targets
•3,893 Receiving Yards
•13.7 Yards Per Reception
•27 TD's

— DC (@DylansRawTake) March 12, 2022
Throughout his career, Cooper has been relatively healthy and avoided major injuries.
He has finished with 65-plus receptions in every season, but one through his seven years in the league.
It's also worth noting that Cooper has been a solid threat in the red zone.
Finding reliable red zone threats is something the Browns have struggled to do lately.
On paper, this seems like a huge win for the Browns organization.
The only downside is that Cleveland is stuck paying the $60 million left on Cooper's contract.
Everyone saw how poorly the OBJ worked out for Cleveland.
Hopefully, this won't be another case of a superstar receiver being unable to find success with quarterback Baker Mayfield.
Cleveland wants to win now and Cooper gives this team a significant boost on offense.
The only negative is that Cooper is owed a lot of money and if he underperforms this could get messy for Cleveland.