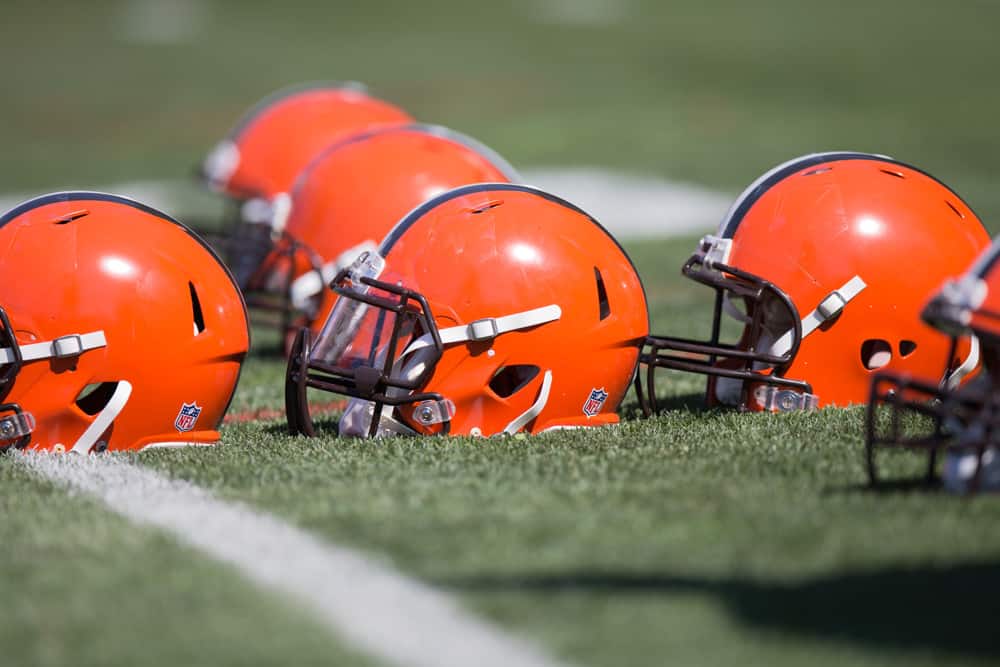 The Cleveland Browns are starting off in 2021 with an activity that has not happened since 2019.
That is rookie minicamp which started on Friday, May 14 and continues through Sunday, May 16.
This is the first rookie minicamp in the Berry/Stefanski era, and Coach Stefanski could not be more excited about it.
Following the first day, Stefanski said:
"Great to be out on the field today. A beautiful day here in Northeast Ohio. Great to be coaching these kids. A lot of them are swimming as you can imagine with some of the mental things that we are putting on their plate, but they are very coachable. I thought it was a very good day."
While it is a scaled down version of rookie minicamps of years past (with significantly less tryout players), it is still a welcome sight in Berea.
Here are a few pictures of the activities.
Rookie Minicamp Photos
Our rookie minicamp features 18 players, including 3 on tryouts

📰 » https://t.co/SfkwEmNxw3 pic.twitter.com/u53yE2Hk0z

— Cleveland Browns (@Browns) May 14, 2021
Day 1 of 2021 Rookie Minicamp ✅

Best 📸 » https://t.co/AvSGbmDnkJ pic.twitter.com/rUxnUZv3x5

— Cleveland Browns (@Browns) May 14, 2021
#Browns CB Greg Newsome at rookie minicamp. Photo by the great @JD_Kuntz of clevelanddotcom pic.twitter.com/c37TfXHUF8

— Mary Kay Cabot (@MaryKayCabot) May 14, 2021
Rookie Minicamp Videos
Jeremiah Owusu-Koramoah shows off his skills.
The Browns start Rookie Minicamp today in Berea. Here's Cleveland's second-round pick, Jeremiah Owusu-Koramoah, working with the linebacker coaches. #Browns pic.twitter.com/sBiMXv0eM8

— clevelanddotcom (@clevelanddotcom) May 14, 2021
Anthony Schwartz handles the ball.
Ironically, it sounds like he is being told to slow down.
#Browns WR Anthony Schwartz (10) and tryout player Johnnie Dixon (18) from Ohio State pic.twitter.com/IlFkFrrQfd

— Fred Greetham (@FredGreetham) May 14, 2021
Rookie Numbers
Greg Newsome II selected number 20; his Northwestern number 2 is being used by Browns kicker Cody Parkey.
Jeremiah Owusu-Koramoah will wear number 28.
Anthony Schwartz picked number 10.
James Hudson III selected number 66
Tommy Togiai will wear number 93.
Tony Fields II picked number 42.
Richard LeCounte III has number 39.
Demetric Felton will wear number 25.
Stefanski's Objective
Coach Stefanski is very clear on what he and his coaching staff are trying to accomplish this weekend.
"We want to teach the systems to these guys – offense, defense and special teams. We want them to understand what they are doing, and then ultimately, see if they can contribute. That will be based on what they can handle. We also want to get to know these young men, and we want them to get to know their teammates and get to know their coaches. Really, acclimating them to how we do things around here."