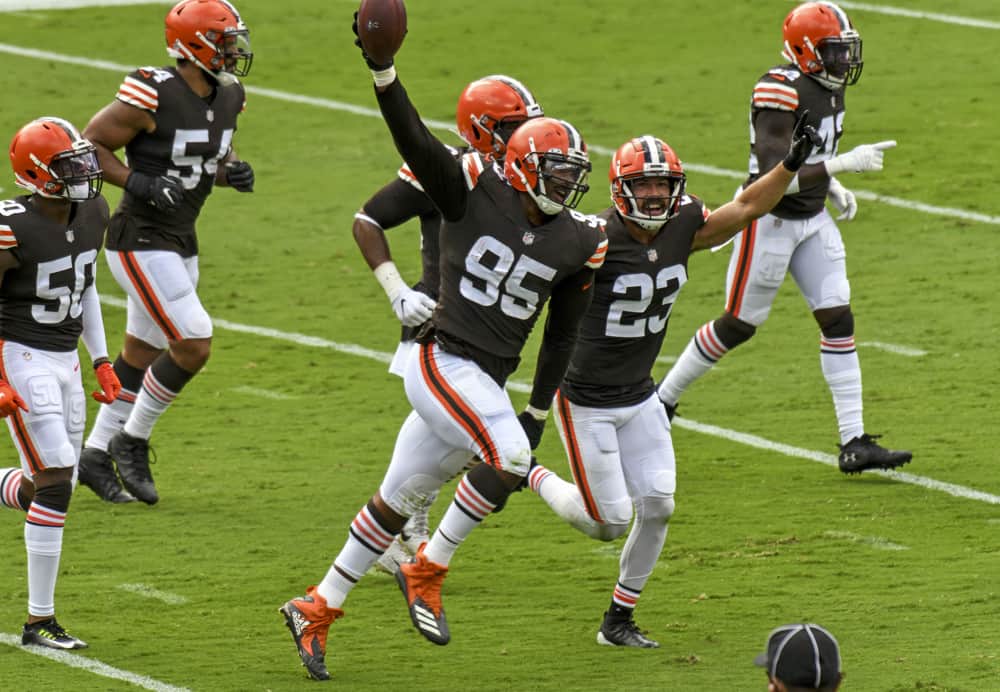 There is a good chance that the Cleveland Browns will be playing postseason football for the first time in a very long time.
The team currently sits at 8-3 with a favorable second-half schedule ahead of them.
At 8-3, the #Browns now have a 74.0% chance to make the playoffs, according to ESPN FPI

— Jake Trotter (@Jake_Trotter) November 30, 2020
It would really take an epic collapse by Cleveland in order to miss the playoffs.
For the sake of it, we'll assume that the Browns do make the postseason this year.
Is it reasonable to think that this team could make a deep playoff run or is the team not ready yet?
Browns In 2020
I don't think there are too many people that believed the Browns would have a better record than the Baltimore Ravens heading into Week 13.
However, the Browns have won the games they've needed to and put themselves in a great position.
They've had their struggles, but find a way to win and are sitting in second place in the AFC North.
Sadly, the Pittsburgh Steelers don't look like they plan on losing anytime soon with an undefeated record right now.
The Browns could still land a Wildcard spot, assuming they play well through the rest of the season.
I'm liking this NFL playoff picture. pic.twitter.com/qpvja0INGl

— Will Manso (@WillManso) November 30, 2020
It hasn't been easy for Cleveland especially with losing star receiver Odell Beckham Jr. to a season-ending injury mid-season.
This offense has been carried by the running game all year long, so that is likely not going to change.
The fact this team struggles to pass the ball consistently could be something that comes back to haunt them in the postseason.
Cleveland In The Playoffs
Yes, Cleveland looks good on paper, but that doesn't show the entire picture.
Heading into Week 13, the Browns have won each of their last three games by five points or less.
All three of those opponents are below .500 and one of them is the one-win Jacksonville Jaguars.
Up to this point, the Browns have defeated one team over .500 on the year.
Cleveland was crushed by both the Steelers and Ravens during their matchups earlier in the season.
But, Cleveland will get another chance against both teams before the regular season is over.
With all the injuries a Super Bowl run would be difficult, but they have plenty of potential.
And honestly, anything can happen when you get to the playoffs.
Making the playoffs this year will give all of these players experience playing in that environment.
This roster still needs time to develop and improve before it's ready to take the next step.
The Browns might be a first-round exit, but they shouldn't consider that a failure.
It will be a successful season even if they don't take home a playoff victory in 2020.