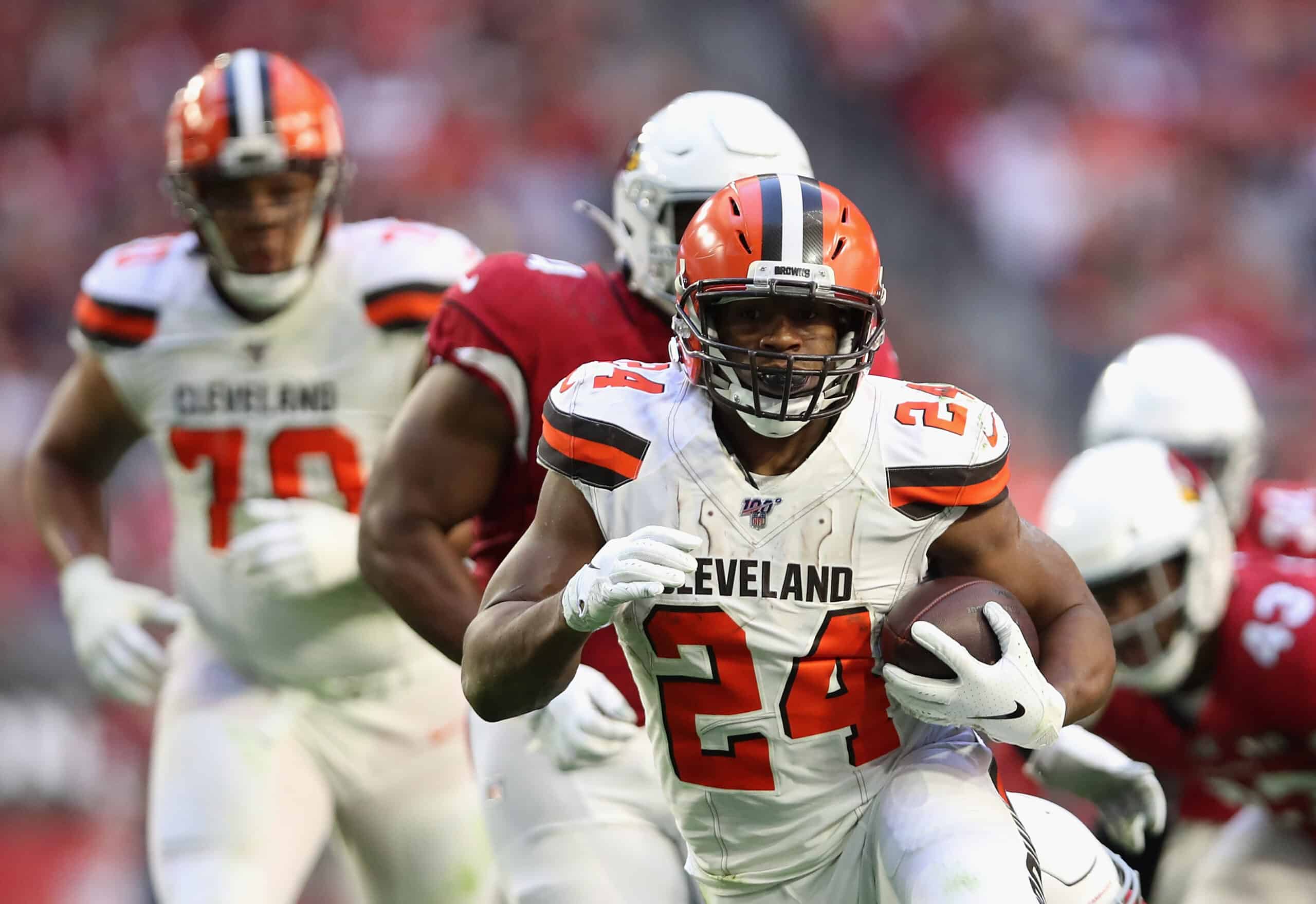 The Cleveland Browns have to wipe away the disappointment of their Week 5 loss to the Los Angeles Chargers because the undefeated Arizona Cardinals are coming to town for a Week 6 showdown.
Check out my TikTok video that talks about what the Browns need to do to secure a big victory on Sunday.
Mayfield Vs. Murray
Two former Oklahoma quarterbacks, Heisman Trophy winners, and first overall draft picks of their draft year will compete against each other.
Baker Mayfield and Kyler Murray are friendly off the field, but both want to best the other on Sunday.
Let the 'razzing' begin 😂 pic.twitter.com/bU4rgPt3Ms

— Arizona Cardinals (@AZCardinals) October 13, 2021
The last time these two teams met was on December 15, 2019 in Arizona when Murray's Cardinals defeated the Browns by a score of 38-24.
Here are the details of how to watch, listen, or live stream the game.
How To Watch Browns Vs. Cardinals
The game airs on FOX at 4:05 PM EDT on Sunday, October 17, 2021.
Kevin Kugler, Mark Sanchez, and Laura Okmin are the broadcasting team.
How To Listen Browns Vs. Chargers
The four flagship stations for Browns football are:
On satellite radio, the Sirius XM Browns broadcast for this game is on Channel 226.
Outside of Cleveland, the Browns radio affiliates are:
Akron
WAKR – 1590 AM
Akron
WONE – 97.5 FM
Canton
WHBC-AM – 1480 AM
Canton
WHBC-FM – 94.1 FM
Columbus
WTOH – 98.9 FM
Corry (Pa.)
WWCB – 1370 AM
Dayton
WHIO-AM – 1290 AM
Dayton
WHIO-FM – 95.7 FM
Dayton
WZLR – 95.3 FM
Dover
WJER – 1450 AM
Erie (Pa.)
WPSE-AM – 1450 AM
Erie (Pa.)
WPSE-FM – 107.1 FM
Fostoria
WFOB – 1430 AM
Geneva
WKKY – 104.7 FM
Jamestown (N.Y.)
WQFX – 103.1 FM
Lima
WWSR – 93.1 FM
Mansfield
WRGM – 1440 AM
Mansfield
WVNO-FM – 97.3 FM
Marietta
WJAW – 100.9 FM
Norman (Okla.)
KREF – 1400 AM
Sandusky
WMJK – 100.9 FM
Tulsa (Okla.)
KAKC – 1300 AM
Uhrichsville
WBTC-AM – 1540 AM
Uhrichsville
WBTC-FM – 101.9 FM
Wooster
WQKT – 104.5 FM
Youngstown
WKST – 1200 AM
How To Live Stream Browns Vs. Cardinals
Those interested in live streaming the game can access it on the following platforms:
The Browns Need Four Solid Quarters Of Quality Football
It is Week 6, and it has not happened yet.
We have seen glimpses of dominance on both sides of the ball, but there has not been a game where both offense and defense played clean the entire game.
The best way for the Browns to move beyond the Chargers loss is to execute the game plan to perfection and take down the last undefeated team in 2021.