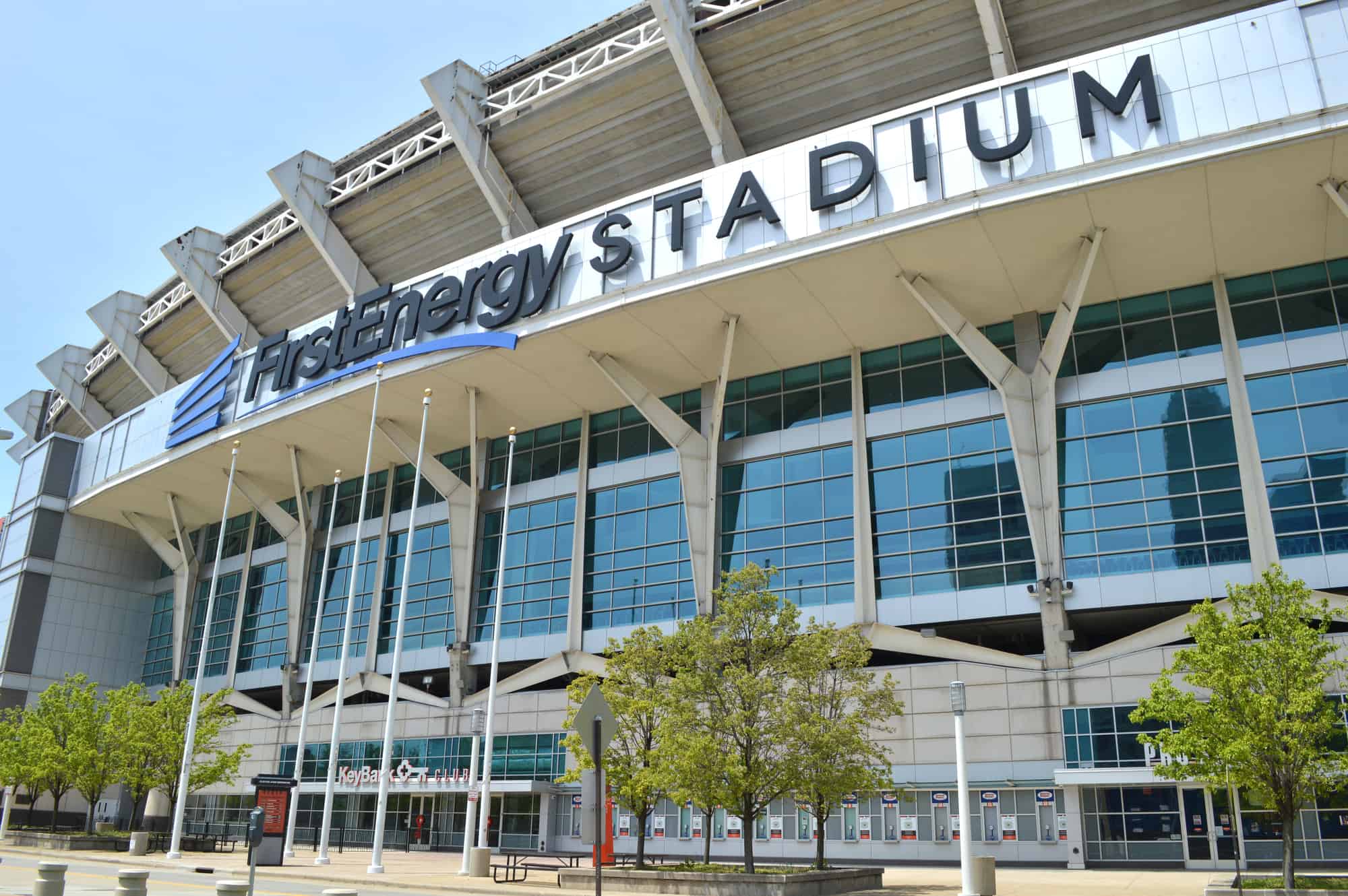 The 6-3 Cleveland Browns host the 3-5-1 Philadelphia Eagles at FirstEnergy Stadium on Sunday, November 22 at 1:00 pm EST.
In 2020, Cleveland is undefeated against the NFC East teams, and Philadelphia is winless against the AFC North.
Up next: The Philadelphia Eagles pic.twitter.com/2E2o4hh3yc

— Cleveland Browns (@Browns) November 21, 2020
This Week 11 matchup is a must win for both teams, and it puts two of the NFL's finest RBs against each other (Miles Sanders vs. Nick Chubb).
Here's how to access the game.
How To Watch
Fans can find the game on Fox at 1 pm.
The Fox broadcasting team covering the game is Adam Amin, play-by-play; Mark Schlereth, analysis; and Lindsay Czarniak, sidelines.
How To Listen
The three flagship stations for Browns football are:
On satellite radio, the SiriusXM Browns broadcast station is Channel 388.
Outside of Cleveland, the Browns radio affiliates are:
Akron
WAKR – 1590 AM
Akron
WONE – 97.5 FM
Canton
WHBC-AM – 1480 AM
Canton
WHBC-FM – 94.1 FM
Columbus
WTOH – 98.9 FM
Corry (Pa.)
WWCB – 1370 AM
Dayton
WHIO-AM – 1290 AM
Dayton
WHIO-FM – 95.7 FM
Dayton
WZLR – 95.3 FM
Dover
WJER – 1450 AM
Erie (Pa.)
WPSE-AM – 1450 AM
Erie (Pa.)
WPSE-FM – 107.1 FM
Fostoria
WFOB – 1430 AM
Geneva
WKKY – 104.7 FM
Jamestown (N.Y.)
WQFX – 103.1 FM
Lima
WWSR – 93.1 FM
Mansfield
WRGM – 1440 AM
Mansfield
WVNO-FM – 97.3 FM
Marietta
WJAW – 100.9 FM
Norman (Okla.)
KREF – 1400 AM
Sandusky
WMJK – 100.9 FM
Tulsa (Okla.)
KAKC – 1300 AM
Uhrichsville
WBTC-AM – 1540 AM
Uhrichsville
WBTC-FM – 101.9 FM
Wooster
WQKT – 104.5 FM
Youngstown
WKST – 1200 AM
How To Stream
Those interested in streaming the game can access it on the following platforms:
Pivotal Game For Both Teams
Both the Eagles and Browns need to win this game.
The Eagles are fighting for their lives to stay ahead in the underperforming NFC East.
Cleveland finds itself only 1 game behind the second-place Baltimore Ravens who lost in Week 10 to the New England Patriots.
Weather
The Cleveland weather has been a factor in the past two home games at FirstEnergy Stadium.
At kickoff, the temperature is expected to be 43 degrees with rain and light winds at 10 miles per hour.
COVID-19
Despite the NFL's best efforts, COVID-19 is becoming a more prevalent issue among the teams.
It is in essence an invisible opponent.
This week the Browns are without their superstar defensive player Myles Garrett who tested positive for COVID-19 on Friday.
It is unclear who may be activated from the Browns Reserve/COVID-19 list prior to kickoff.
Depending on the players' test results, the Browns could get right tackle Jack Conklin and kicker Cody Parkey back for the Eagles game.
Coach Stefanski said Friday he was "hopeful" to get Conklin and Parkey back this Sunday.
#Browns OC Alex Van Pelt says RT Jack Conklin will be fine without practicing all week. The hope is he returns from COVID list in time to play Sunday vs. #Eagles.

— Scott Petrak ct (@ScottPetrak) November 19, 2020
The Browns vs. Eagles game is looking to be an evenly matched and exciting contest to watch on Sunday.