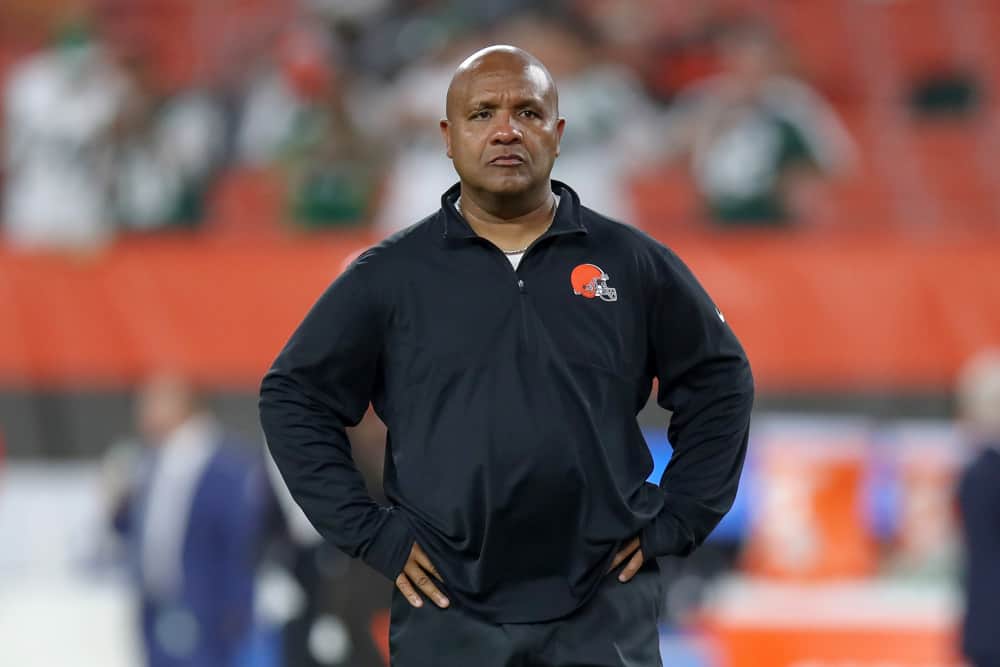 Apparently, former Browns head coach Hue Jackson still has some hard feelings toward Gm John Dorsey and owner Jimmy Haslam.
Espn.com's Seth Wickersham reported that when John Dorsey and Jimmy Haslam entered his office to fire him, his response was "Get the f–k out of office."
Jackson appeared on the show "Fair Game" hosted by Kristine Leahy and confirmed Wickersham's reporting.

I just didn't believe that the reasoning that was behind it that the team had quit — I wasn't buying that," Jackson said. "We played in too many overtime games. We had too many opportunities to win games early in the year. So I felt that was disrespectful coming from John Dorsey.
"Go back and look at those first two years to get the team to keep playing and then look at [2018], I thought there was improvement happening. Obviously, we had games that we could've won that we didn't win. At the end of the day, we didn't. But I sure thought we were well on our way to improving."
In Jackson's previous two seasons he finished with a 1-31 record and finished his coaching career in Cleveland with a 3-36-1 mark.
If you add his 8-8 record when he coached the Oakland Raiders, Jackson is only 11-44-1 in his career as a head coach.
After Jackson was fired he returned to the Cincinnati Bengals and became an assistant coach to Marvin Lewis.
Jackson previously had worked under Lewis from 2012 to 2015 before he was hired to be the head coach of the Browns.
Jackson and the Bengals parted ways after the 2018 NFL season.
Given Jackson's lack of career success, he almost certainly will have to settle for a reduced role if he somehow finds his way back into the NFL.