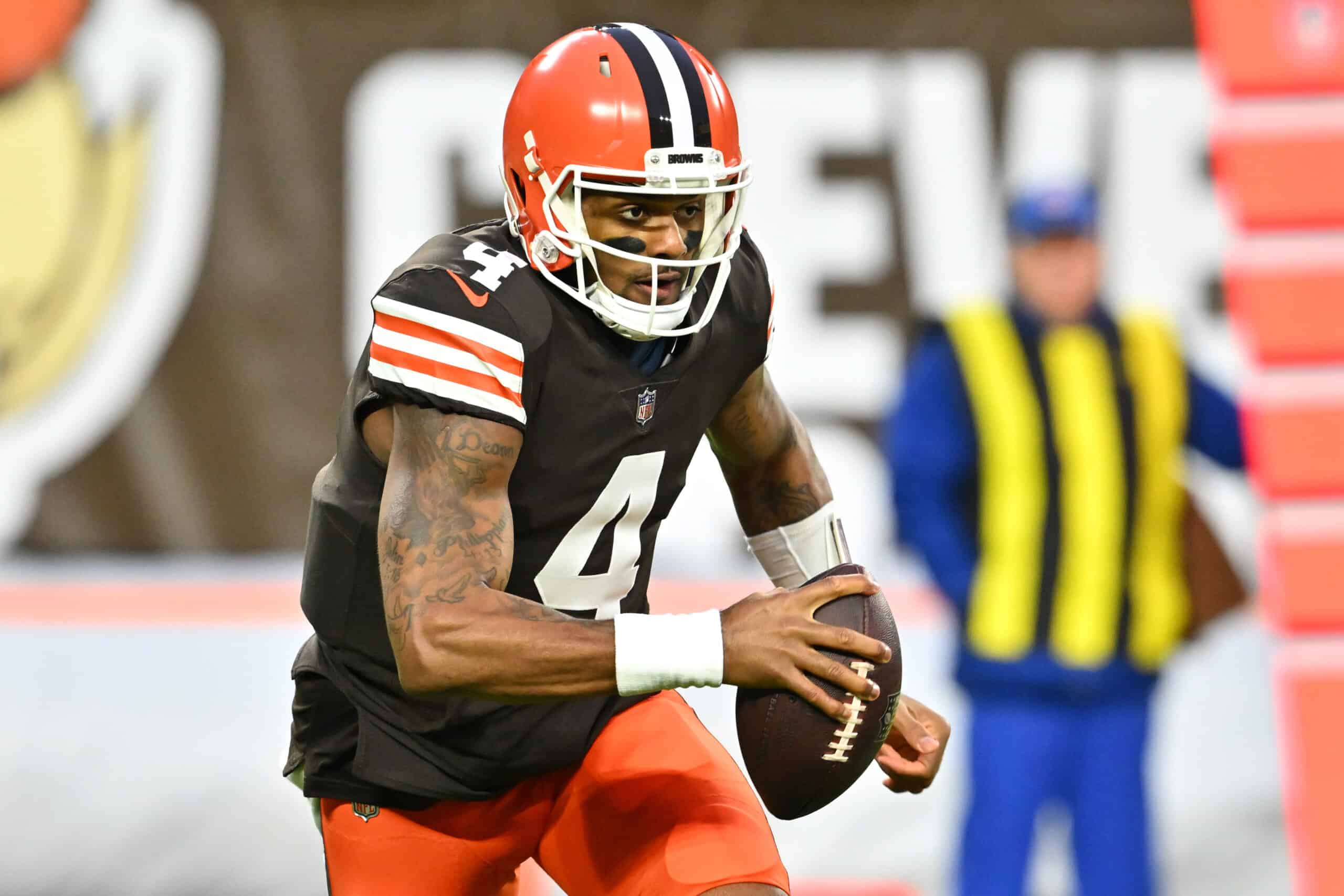 Since sustaining a shoulder injury in Week 3 against the Tennessee Titans, the status of Cleveland Browns quarterback Deshaun Watson has been anything but certain.
He missed games in Weeks 4 and 6 against the Baltimore Ravens and San Francisco 49ers, and then Cleveland had a bye in Week 5, giving him three full weeks of rest.
While Watson made his return in Week 7 against the Indianapolis Colts, it was short-lived, as he appeared to re-injure his shoulder in the first quarter.
The injury came following a hit in which his head and shoulder appeared to slam against the turf.
Following the hit, Watson left the game and would not return, and he has since been ruled out for Cleveland's Week 8 matchup against the Seattle Seahawks.
However, while he's missing Sunday's game, Browns fans recently got a bit of good news from ESPN's Adam Schefter.
Browns' QB Deshaun Watson will continue to be week to week with his rotator cuff injury, but it is not expected to be a long-term absence that would necessitate him being placed on injured reserve, which automatically would sideline him four weeks, per sources. While the Browns…

— Adam Schefter (@AdamSchefter) October 29, 2023
Cleveland has declined to move Watson to their injured reserve list so far, which is good as it would require him to miss at least four games.
Instead, he will remain week to week, according to Schefter, as he continues to rehab and nurse his rotator cuff back to health.
There's little doubt that Watson's shoulder injury contributed to his poor showing in the first quarter against the Colts prior to leaving the game, as he completed just 1-of-5 passes for five yards and an interception.
However, even when in games where Watson was presumably healthy, he has looked like a shadow of his former self.
While the Browns don't want to rush him back too soon, having him back in the offense could mean the difference between a playoff appearance and missing out yet again.