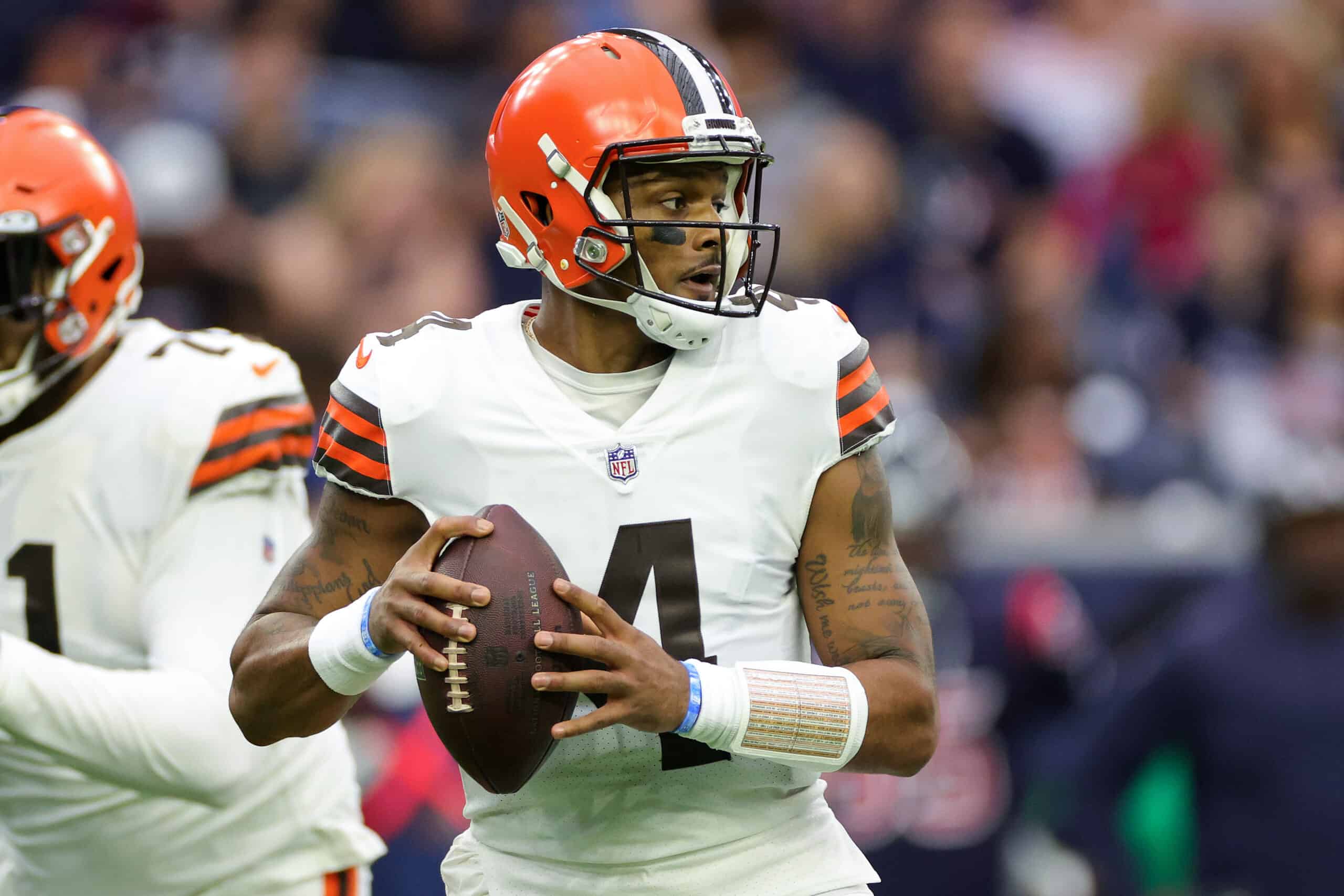 Cleveland Browns quarterback Deshaun Watson has been a hot topic ever since he joined the team back in 2022.
While he's been a subject of controversy due to his off-the-field allegations, he's sparking even more this year for his on-field play.
Watson sustained a shoulder injury in Week 3 against the Tennessee Titans, and he hasn't been himself since.
After missing two games and having an additional bye week, Watson made his return against the Indianapolis Colts in Week 7.
Unfortunately, his return was short-lived, and Watson left the game in the first quarter after taking a big hit in which he appeared to hit his head on the turf and hurt his shoulder in the process.
Watson completed just 1-of-5 passes for five yards and an interception when he left the game, and he would not return.
In the days leading up to their Week 8 matchup against the Seattle Seahawks, it was announced that backup quarterback P.J. Walker would get the start for the Browns, creating even more buzz around what Cleveland will do about their $230 million quarterback Watson.
On Saturday, The Athletic's Diana Russini reported that the Browns currently have no plans regarding Watson (via ESPN Cleveland on Twitter)
Per this report:

– The Browns have no plans to put Deshaun Watson on IR.
– He made improvements this week
– The Browns are in the market for a WR https://t.co/pQ9PekWPGI

— ESPN Cleveland (@ESPNCleveland) October 28, 2023
The fact that Watson is not getting put on injured reserve is good news because it would mean he's out for at least the next four games.
The fact that he made improvements this week is also good news because he's trending in the right direction.
However, the fact that he's not 100 percent healthy and, even when he has been, he hasn't looked anything like the Pro Bowl quarterback he used to be, is far from good news.