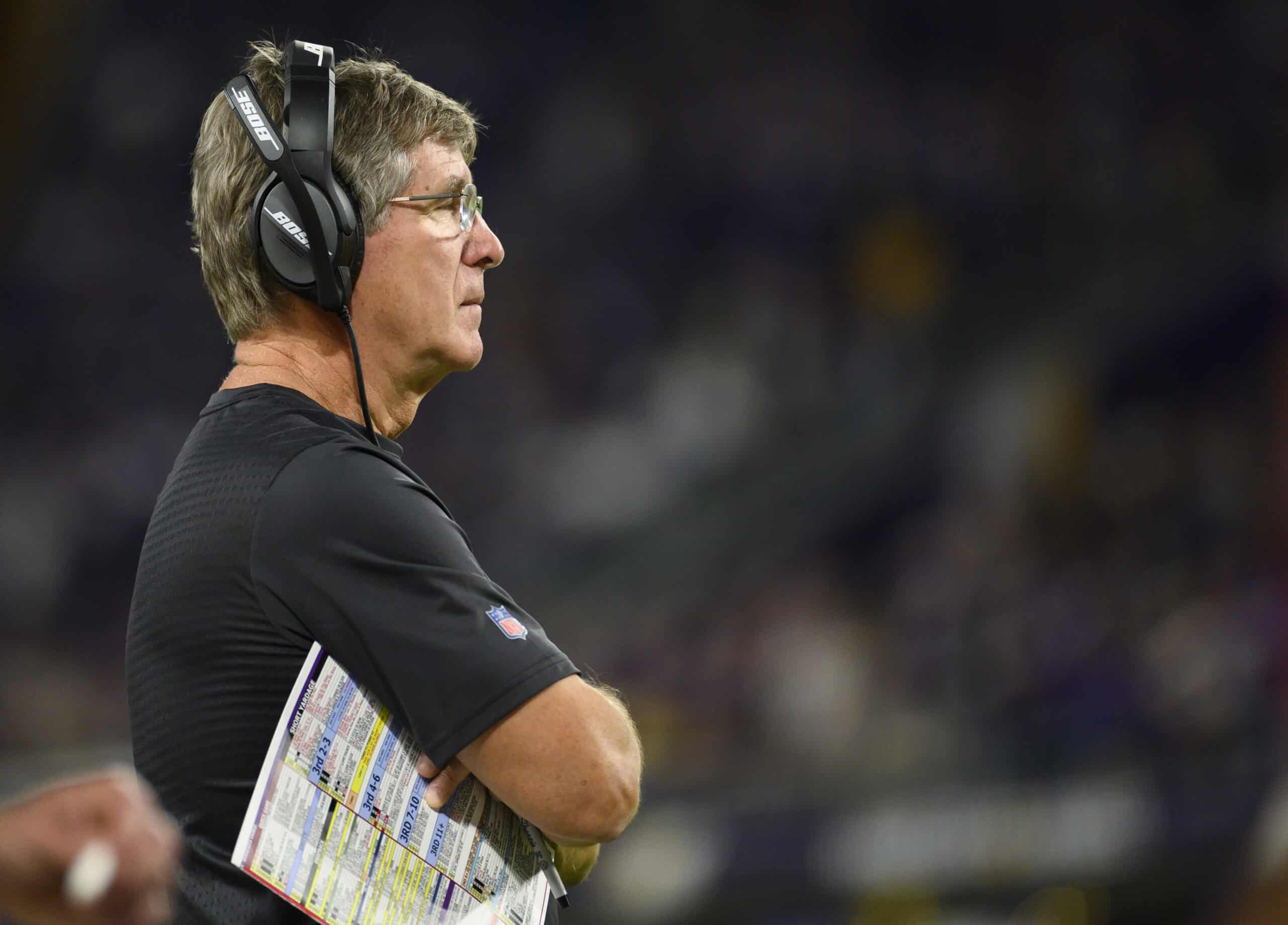 Cleveland Browns offensive line coach Bill Callahan has been touted as having the best offensive line in football.
Since joining the Browns coaching staff in 2020, his o-line has been top-notch.
The #Browns have a top-5 OL unit in the NFL. Absolute road graders in the run game and keeping Baker clean in the pass game.

Jedrick Wills Jr, Joel Bitonio, JC Tretter, Wyatt Teller, and Jack Conklin.

And they are coached by the best in the business – Bill Callahan.

Whew. pic.twitter.com/ytZrggRXcd

— Mayfield Garrett Stefanski Era 🐶 (@MylesOffTheEdge) September 26, 2020
This line is responsible for outstanding blocking and creating the holes that Nick Chubb and Kareem Hunt are running through.
With the talented players on the Browns roster and Callahan's long coaching resume, is he the best assistant coach in the NFL?
The Cleveland Browns have the best offensive line in the entire NFL 🧱@PFF_Steve on why that is… 🔊 pic.twitter.com/7G4fg5cLnO

— PFF (@PFF) June 8, 2021
Callahan's Career
Callahan has been coaching in the NCAA or NFL ranks for 40 years.
At 64 years old, his NFL resume includes stints with the majority of the NFC East teams including the Philadelphia Eagles, Dallas Cowboys, and Washington Redskins where he served as interim head coach in 2019.
He also was the head coach of the Oakland Raiders when they won the AFC Championship in 2002 but ultimately lost in the Super Bowl to the Tampa Bay Buccaneers in Super Bowl 37.
Coaching offensive lines is his forte.
He has the opportunity to coach all of the key returning offensive linemen for the Browns for a second consecutive season, and they were arguably the best line in football during the 2020 season when there was less preseason on-the-field work due to COVID-19.
This is a Bill Callahan appreciation post

Player grades per @PFF

Bitonio – 85.5 (Ranked #5)
Tretter – 81.0 (Ranked #2)
Teller – 92.3 (Ranked #1)
Conklin – 84.0 (Ranked #10)

Wills – 62.6 (Ranked #57) (rookie + learning new position)

And this OLine is just getting started 📈 pic.twitter.com/AsaHbFOyiA

— The Cleveland Pulse (@PulseCleveland) June 30, 2021
Browns Players On Callahan
Callahan's expertise is noticed and appreciated by the Browns players and coaching staff.
Last October, multiple players and coaches spoke about Callahan's influence.
"It has been really, really nice to work with him. He is so experienced. He has seen everything. He is an asset for us to have."
"He stayed on my butt. He has made sure that I know that I have a lot to work at and a lot to improve."
Coach Stefanski summarized Callahan's influence the best.
"He does a great job with those guys. They are taking to heart the coaching that Coach Callahan provides."