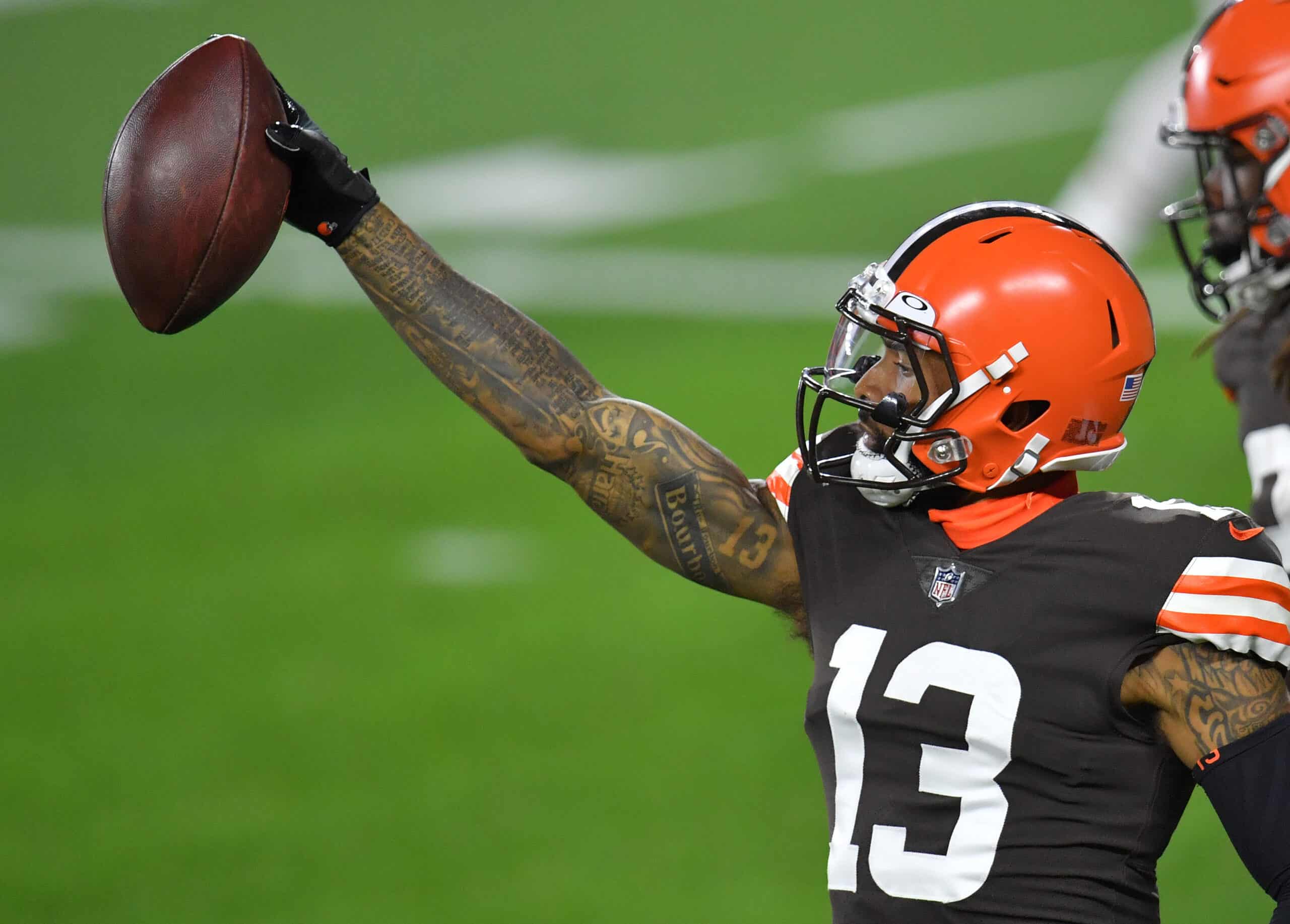 Every season there are a handful of bounce back players.
Someone who is coming off a sluggish campaign or injury-riddled season and plays excellent.
It appears CBS Sports believes that Cleveland Browns WR Odell Beckham Jr. will be the bounce back player of the year.
They recently released their rankings and have OBJ at the top of their list.
The writers at CBS certainly believe in the three-time Pro Bowl wideout, but we'll see if they were actually right to trust in Beckham.
Ignore The Haters
It seems like every season that OBJ is in the conversation for most underrated or overrated wide receiver.
The talent is obvious, but injuries have held Beckham back since his first three seasons in the NFL.
Beckham has played the last few seasons at less than 100 percent health and still put together a solid stat sheet.
He has finished with 1,000 receiving yards or more in every season where he's played 12 games or more.
CBS Sports mentions OBJ has eclipsed 13.5 yards per catch in all but one season.
For some reason, OBJ is an easy target for slander, but plays well whenever he's on the field.
.@bakermayfield + @obj connect for the 35-yard TOUCHDOWN!#MIAvsCLE pic.twitter.com/pYl2aWz9ju

— Cleveland Browns (@Browns) November 24, 2019
The hope is that OBJ will be fully healthy after recovering from ACL surgery.
That's obviously a significant injury, but Beckham has worked hard all offseason long.
It appears he's ready to prove everyone wrong and show what he can do when he's fully healthy.
Believe In Beckham?
Prior to the 2019 season, Beckham was traded to Cleveland in a massive deal.
The expectations for OBJ were extremely high and the team didn't play up to standards.
In 2019, Beckham played below average to a superstar receiver standard, but still put together a decent year.
He didn't get a fair shot to redeem himself in 2020 due to the ACL injury.
The talent is there, so give him a legitimate shot with a NFL-caliber head coach.
Apparently, CBS Sports isn't the only one believing that OBJ can turn it around next season.
.@ShannonSharpe on whether OBJ can still be elite after ACL injury:

"Yes, if he's healthy, there's no question in my mind Odell is a top flight receiver." pic.twitter.com/yJyNBfRZEw

— UNDISPUTED (@undisputed) May 4, 2021
The Browns have one of the best rosters on paper heading into the 2021 season.
They have an elite offensive line, multiple Pro Bowl level receivers, and stud running backs.
We all saw how well Mayfield played during his first season with head coach Kevin Stefanski.
The hope is that Stefanski can get Mayfield and OBJ back on the same page in 2021.
Assuming Stefanski is able to do that, then the sky is the limit for OBJ next season.
We could very well be seeing Beckham in the Pro Bowl, but let's just hope for a bounce back year from him.