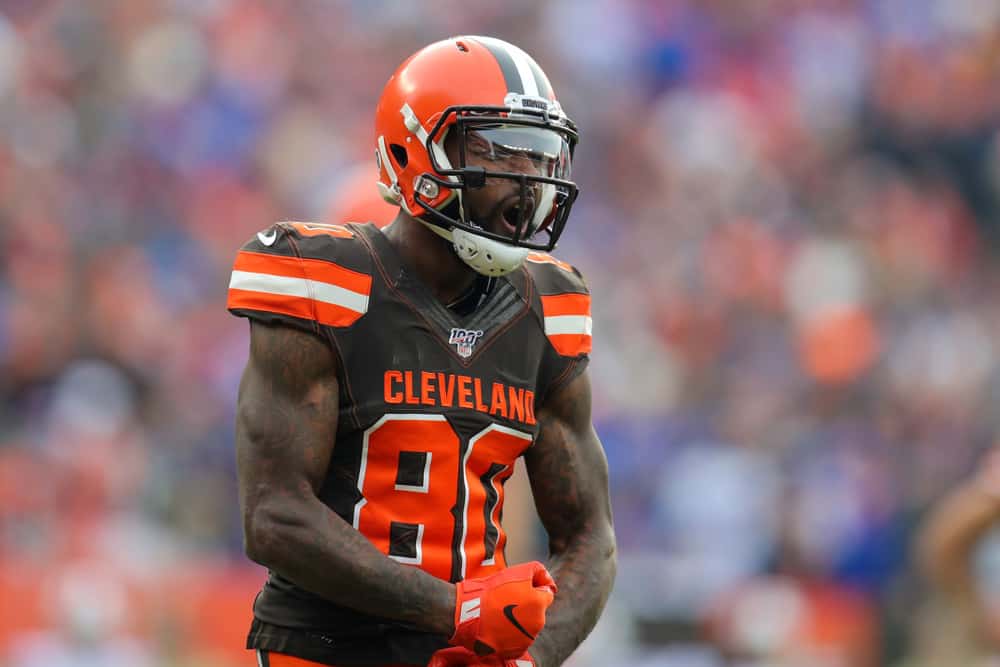 Cleveland Browns WR Jarvis Landry is in his seventh season with the team.
He has been quietly consistent.
Because of this, he has already logged impressive milestones and more are on the horizon, maybe as early as tonight against the Ravens.
1. 5 Catch Games Record 
Jarvis Landry has 71 games in his first 7 seasons with 5 or more catches.
One more 5 catch game ties him with Antonio Brown and Marvin Harrison (each has 72) for second most in NFL history through the player's first 7 seasons.
The leader in this category is DeAndre Hopkins with 78.
Asked about the possibility of being compared with the likes of Brown and Harrison, Landry said:
"Legends. Those guys are guys who I have watched play the game the right way for a long time and that I aspire to have a career similar. It is an honor to be recognized next to those guys. Those guys are a large part of my inspiration of the receiver that I am and want to become."
2. All-Time Receptions Through 7 Seasons
Landry can tie Torry Holt for fourth all-time in receptions through the first 7 seasons.
Holt has 619; Landry has 618.
3. 600 Receptions In First 7 Seasons
Last month, Landry joined an elite list of wide receivers with 600 or more receptions in their first 7 seasons.
They include: Marvin Harrison, Antonio Brown, DeAndre Hopkins, Torry Holt, Larry Fitzgerald, and Brandon Marshall.
Records and accolades are great, but Landry has more pressing matters on his mind during this 2020 NFL season.
Here are two of them.
Odell Beckham Jr.
Landry committed the rest of his season to OBJ when he was lost to a season-ending ACL injury on October 25 against Cincinnati.
He talked about playing for his best buddy and former LSU teammate.
"We have to just continue to play for each other, and play for him.  He is a part of this."
Regarding OBJ's injury, Landry said:
"You can't put it into words.  I don't really even know how to say anything because you hate to see somebody that works as hard as he works to go down the way that he went down. Now, he is kind of on this journey again…I think the best thing that any of us can do right now is just continue to support him, continue to give him positive messages and continue to be there for him throughout this process."
A Playoff Opportunity
#Browns Jarvis Landry on not having big numbers early in the season. "I just trusted this team, kept my head up, kept working hard for the guys around me knowing it would come."

— Camryn Justice (@camijustice) November 29, 2020
He didn't have huge stats early in the season, but he has come into his own since the Browns' bye week on November 8.
Landry caught his first TD pass of the season against Jacksonville on November 29 which was also his 28th birthday.
Baker delivered an absolute strike to Jarvis Landry in the back of the end zone for the TD 👀pic.twitter.com/dhEX81ignc

— Yahoo Sports (@YahooSports) December 6, 2020
When asked what he attributes the Browns success to this season, Landry said:
"I think it is all about trust…For us, too, time builds that trust. I keep going back to practice because I feel like that is where it all starts.  Having an opportunity to show and win the right to have that opportunity in the game, that is something that is very huge."