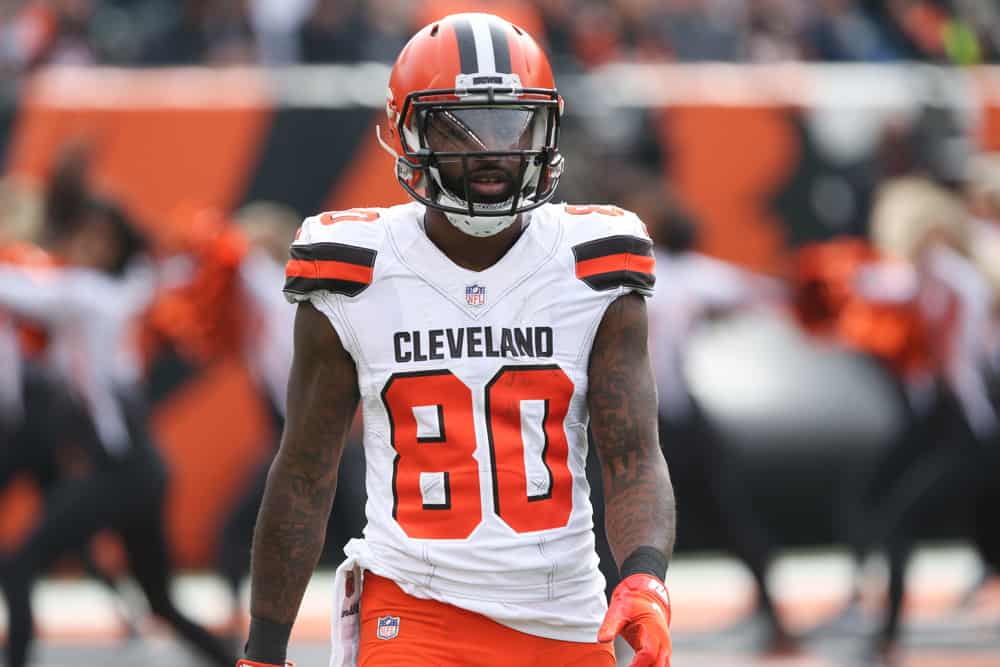 Coach Kevin Stefanski told reporters an MRI confirmed the diagnosis of an MCL sprain on Jarvis Landry.
But the tests showed a relatively mild sprain for the Cleveland Browns' veteran.
That is probably the best news Cleveland fans could have hoped for.
Mild MCL sprains are considered a week-to-week type of injury, with 1-3 weeks the typical healing time.
#Browns Kevin Stefanski said Jarvis Landry has an MCL sprain and will be week to week.

— Camryn Justice (@camijustice) September 20, 2021
More severe sprains can take up to 2 months.
The MRI apparently confirmed no additional damage to the knee, including the ACL.
Landry has a history of healing fast and playing through injuries.
It might be all Stefanski can do to convince his locker room leader to sit out even one game.
What It Means To The Browns 
Cleveland might be able to avoid putting Landry on the disabled list.
That would mandate a 3-week absence from the lineup.
But with the week-to-week prognosis and Landry's durable history, it seems unlikely.
They might still make a roster move to put an additional wide receiver on the roster.
#Browns Stefanski said he's not sure if Jarvis Landry will need to go on IR

— Mary Kay Cabot (@MaryKayCabot) September 20, 2021
But the least impactful move would be to take advantage of the Covid rules regarding practice squads.
Cleveland can make 2 players from the practice squad active on game day, like JoJo Natson or Davis.
What To Expect From MCL Sprains 
Nick Chubb missed 4 games with an MCL sprain last season.
Cleveland put him on injured reserve with what was considered a moderate sprain.
Chubb was none the worse for wear when he returned to the field.
He gained 6.6 yards-per-carry in the bad weather game against Houston in Week 9.
#Browns Kevin Stefanski: "You don't ever want to lose Jarvis Landry from your football team. Hopefully he's back soon."

— Camryn Justice (@camijustice) September 19, 2021
And he didn't miss a snap the rest of the year.
Stefanski will play it safe with Landry at this point of the season.
Even though the player will want to come back as soon as possible, it is too early to risk coming back too soon.
And Stefanski will likely make the call early each week, much like he did with Odell Beckham Jr last week.