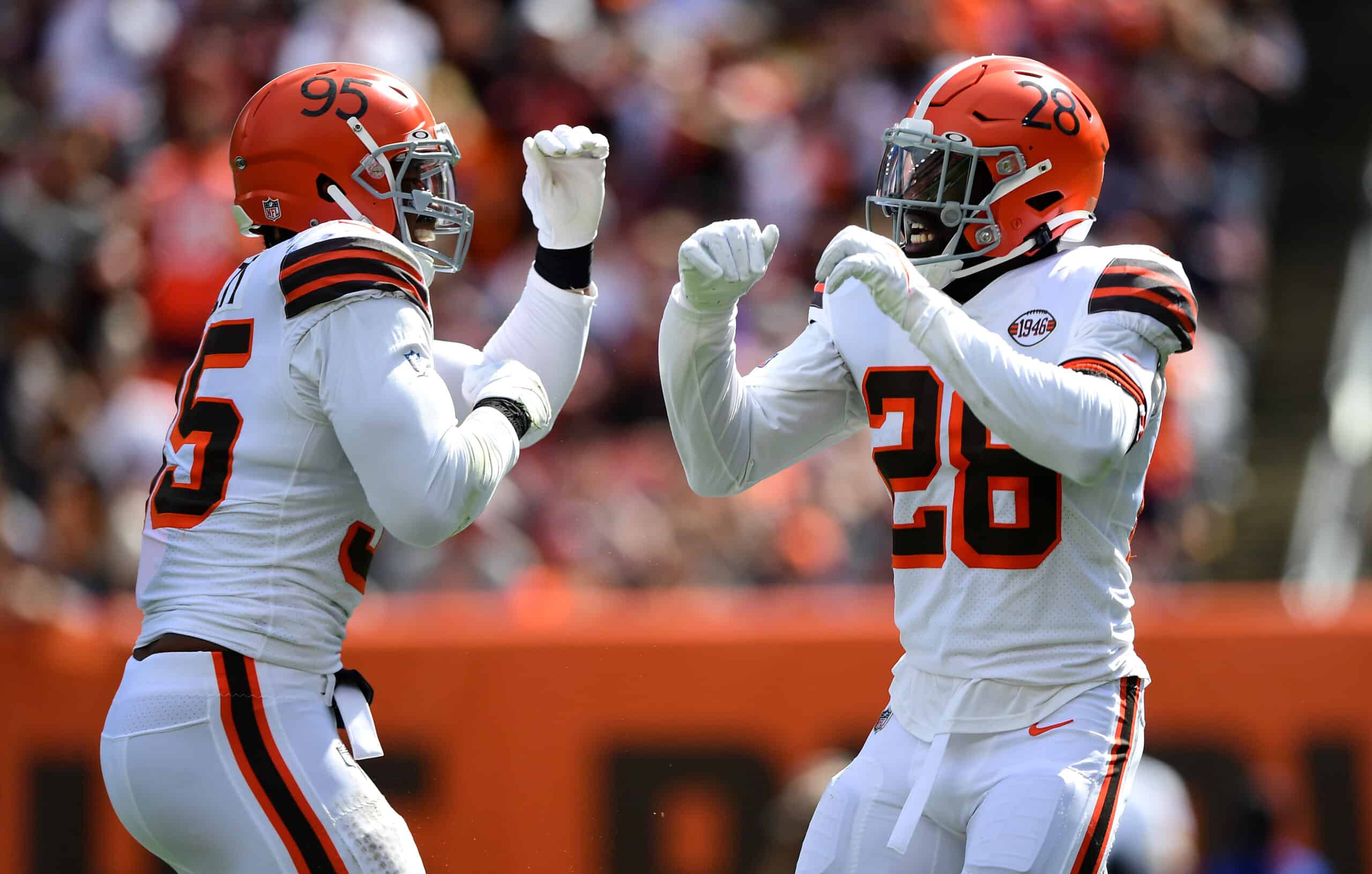 One thing has become increasingly obvious as the Cleveland Browns continue to play games in the 2021 season.
That is the special talent of rookie linebacker Jeremiah Owusu-Koramoah.
Each week I see more and more why the Browns were jubilant that he was available in the second round when they drafted.
In May, they thought they had a steal with JOK.
While four games does not certainly make a career, indications are that JOK is the real deal.
It's amazing how JOK is everywhere on that damn field

— Autumn (@ayebee11) October 3, 2021
Last week, Coach Stefanski talked about JOK flying all over the field making plays.
He was PFF Rookie of the Week last week, and he picked up right where he left off against a tough Vikings offense.
PFF's Rookie of the Week

Jeremiah Owusu-Koramoah 💪💪 pic.twitter.com/faabFWHorY

— PFF (@PFF) September 28, 2021
He really does come out of nowhere and gets into the thick of the action.
Jeremiah Owusu-Koramoah is special. #Browns pic.twitter.com/xDcXUv3gNK

— Billy Heyen (@BillyHeyen) October 3, 2021
JOK In 2021
His stats are amazing.
Through 4 games, he has 12 solo tackles, 5 assists, and a 1/2 sack.
So far, JOK is doing exactly what excited him about playing for the Browns.
Back in May when asked by NFL Network's Aditi Kinkhabwala about Joe Woods defensive scheme, Owusu-Koroamoah said:
"It's about flying around. It's based on the principle 'No bark, all bite.' It's based on the principle of attacking the ball. It's based on the principle of relying on your brothers."
Conclusion
One thing is for sure, JOK's play has kept the Browns in these games when they could go either way.
He finds a way to make big plays week after week.
If he keeps this up, he will certainly be a candidate for Defensive Rookie of the Year.
Let's not get ahead of ourselves, the Browns have a tough stretch of games ahead.
JOK is going to need to be playing top notch football for the team to compete against the Los Angeles Chargers and Arizona Cardinals.
Based on what we have seen so far, we believe he will be.