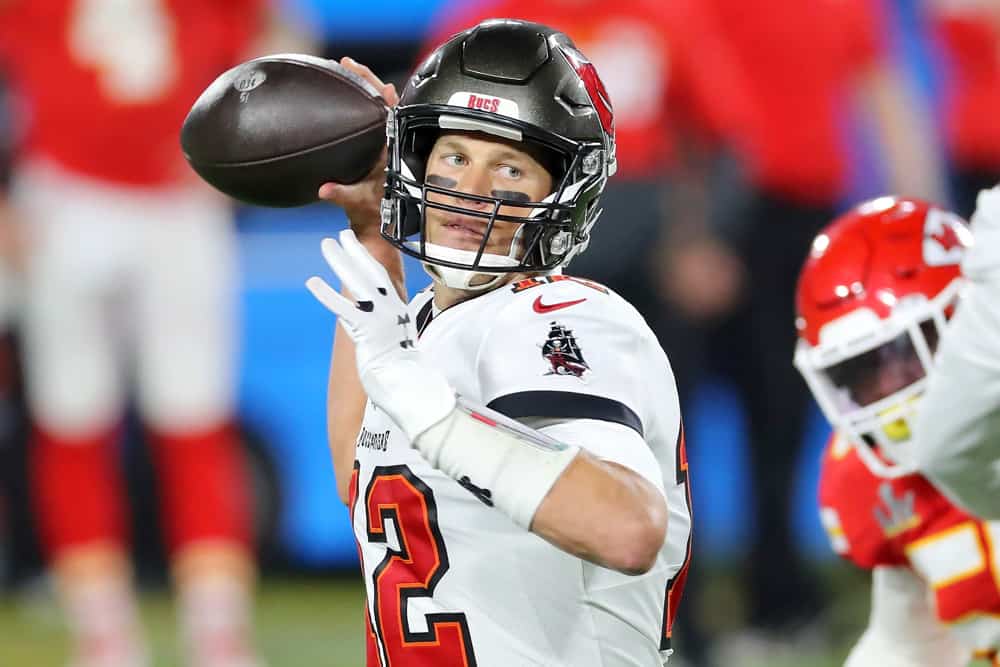 Former Cleveland Browns offensive tackle Joe Thomas recently joined The Herd with Colin Cowherd to discuss the legacy of quarterback Tom Brady.
It wasn't an overly long segment, but Thomas was able to give some interesting insight on why he believes Brady is the greatest sports leader in history.
Often times, listening to Cowherd's talk show is about as fun as doing your taxes, but this was actually a fairly interesting discussion.
"Tom is in his early 40's right now and able to humble himself… He's been able to constantly reinvent himself and that's something few successful older players are able to do."

— @joethomas73 on what separates the Bucs QB: pic.twitter.com/XRkSzORDU2

— Herd w/Colin Cowherd (@TheHerd) February 5, 2021
This conversation took place before Brady won his seven Super Bowl ring of his career.
However, Thomas believes Brady was the greatest leader before he stepped on the field for Sunday's matchup with the Kansas City Chiefs.
The Legacy Of Thomas
In March of 2018, Thomas announced his retirement from the NFL after 11 seasons in the league.
Thomas was selected to the Pro Bowl 10 times during his outstanding career.
He remained loyal to the Browns throughout his career despite their lack of winning.
In fact, Brady just won his seventh Super Bowl while Thomas never played in a playoff game during his career.
Tom Brady has 7 Super Bowl wins in 10 appearances. Joe Thomas played for 11 seasons and didn't go to the playoffs once and only had one season with 7+ wins. Not fair. Go Browns.

— The Kennel (@FootballKennel) February 8, 2021
It's a real shame that one of the greatest tackles to ever play the game was never able to experience postseason football.
Thomas wasn't able to play alongside a talent like Brady, but that doesn't stop him from realizing greatness when he sees it.
Thomas On Brady
At this point, it's tough to argue that Brady isn't the greatest player to ever step foot on an NFL field.
Thomas knows that and he believes Brady is also the greatest sports leader and he honestly might not be wrong about that.
"The reason Tom Brady is the greatest leader we've ever seen in my opinion in any sport in American sport is because he has combined the great leadership intangibles that you talk about with on the field performance. The way you become a great leader of men is by not only talking the talk, but walking the walk," said Thomas.
The difference between Brady and other players is that he is going to push you to your limit, so that you can be the best version of yourself on the field.
When Brady asks players to do something they do it because they know he's going to deliver and he is one of the most knowledgeable players on the field.
He knows what his teammates are capable of doing and that's just part of the reason why he is the greatest quarterback to ever play the game.
"When Brady is at the line of scrimmage and he tells you to do something. You know that he better do it because you know that he's counting on you because you know he's going to do his job. You better be able to do your job and hold up your end of the bargain," said Thomas.
Brady was able to come into Tampa Bay and prove that he doesn't need Bill Belichick to win a championship.
Sometimes it's about getting players to buy into something bigger than themselves and that is what makes players like Brady great leaders.