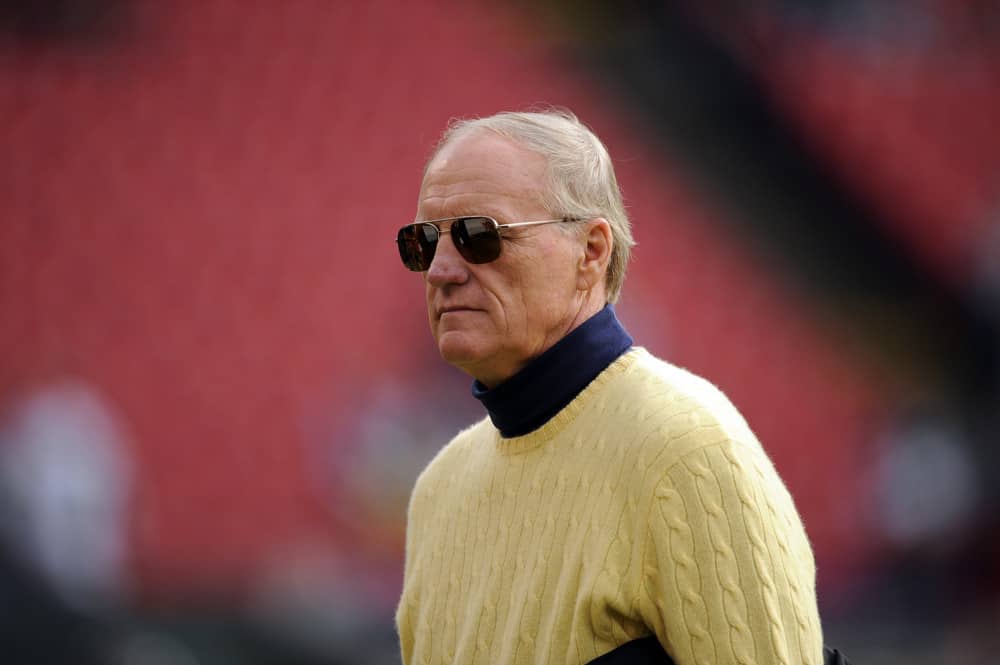 Sad news for Cleveland Browns fans and NFL fans alike.
Former Browns HC Marty Schottenheimer died on Monday, February 8, 2021 at the age of 77.
Schottenheimer battled Alzheimer's Disease since his diagnosis in 2014.
Marty Schottenheimer w/ the Browns

44–27 regular-season
2–4 in the playoffs
4 playoff appearances
3 AFC Central Division titles
2 trips to the AFC Championship

"It was the gleam men, the gleam, see the gleam, that's what we're trying to get, that's what we're chasing" #RIPMarty pic.twitter.com/jPwOLgXW0i

— McNeil (@Reflog_18) February 9, 2021
Moved To Hospice Last Week
Though the news is heartbreaking, it is not unexpected.
Schottenheimer's family announced that he was moved to a hospice facility near his Charlotte, North Carolina home on January 30, 2021.
His wife of over 50 years, Pat, has been his caretaker in recent years.
In addition to Pat, he is survived by daughter Kristen and son Brian.  
Son Is Following In His Dad's Footsteps
Brian Schottenheimer, 47, has been working in the NFL since 1997.
He worked for various teams. In 2020, he concluded his third season as the Seattle Seahawks' offensive coordinator.
Beginning next season, he will work for Urban Meyer in Jacksonville as the passing game coordinator and quarterbacks coach.  
Marty Schottenheimer's Legacy
It is hard to summarize his legacy since Marty filled just about every role a person could in the NFL.
He started as a player, broke into coaching, worked in the front office, and also became a commentator.
Marty's 200 wins as a head coach is an accomplishment only eight other head coaches have achieved.
The only accomplishment he did not earn was a Super Bowl championship.
Marty motivated his players and tried to get the very best from them. It was something he did well in the regular season, but the playoff successes were not as plentiful.
Somewhere along the way, "Martyball" became his moniker.
The tenets of Martyball included a dominant running game on the offensive side of the ball and an imposing defense. It was known in its heyday as "smash-mouth" football.  
Tributes Pouring In
 The tributes will be plentiful in the coming days. Marty was beloved by his players and peers; one of the first to comment was his prized pupil former Browns QB Bernie Kosar.
Coach Marty Thank U For All You've Done & Ment In Mine & So Many of Our Lives U Will Be Greatly Missed 🏈For The Luv Of The Game 🙏🏼U Matter pic.twitter.com/7eHLbDq0Pp

— Bernie Kosar (@BernieKosarQB) February 9, 2021
 Rest in Peace Coach Schottenheimer.