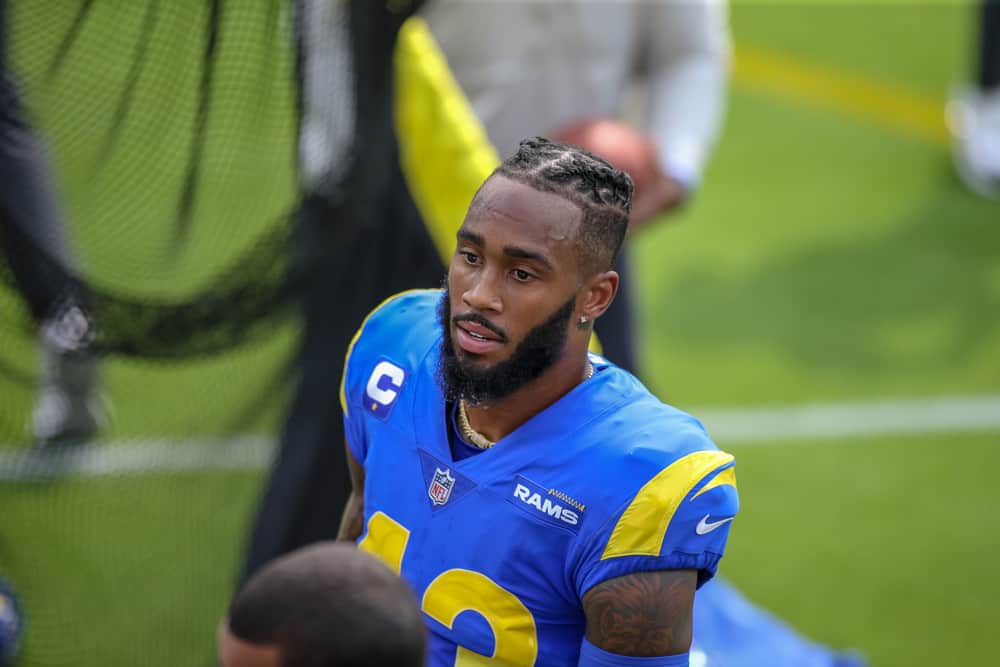 The Cleveland Browns newest safety John Johnson III is winning over fans already.
JJ3, as he is known, is joining the Browns after spending the last four seasons with the Los Angeles Chargers.
Browns, S John Johnson III agree to three-year, $33.75 million deal. (via @MikeGarafolo) pic.twitter.com/oRuUMis6wp

— NFL (@NFL) March 15, 2021
JJ3's Message To Fans
View this post on Instagram

He reportedly turned down more money from at least one other team to join the Cleveland Browns.
JJ3 is smart, versatile, and young; he is already bought into the Browns culture and leadership of Andrew Berry and Kevin Stefanski.
He acknowledges that the Browns are ready "to turn the corner" which looks to be true by the roster that is being built in Cleveland.
JJ3's Career
John Johnson III is a native of Hyattsville, Maryland which is a suburb of Washington, DC.
He is 6′ tall and weighs 209 pounds.
JJ3 played college ball at Boston College.
He entered the 2017 NFL draft ranked as the seventh best safety according to DraftScout.com.
The Rams selected him in the third round (91st overall).
In 54 regular season games with the Rams, he had 235 solo tackles and 8 interceptions.
He played in 6 playoff games with the Rams and had 27 solo tackles and 1 interception.
In 2020, he played in 100% of the defensive snaps.
JJ3 received the on-the-field communications from the Rams defensive coordinator Brandon Staley in 2020.
Staley (who is now the head coach of the Los Angeles Chargers) talked about working with JJ3.
Back in October, Staley said:
"I know I've been telling you guys, but I love talking to John Johnson on that headset.  All right, it gives me so much confidence knowing that he's on the other end of that line and he's so steady, he's so calm. He's such a competitor, can take the game plan and the way you say it to the guys matters, too. Sometimes it's coming into the headset, you guys could probably imagine Sean McVay, how he sounds sometimes and me sometimes – sometimes it's translating that with the right spirit, the right emotion, and being able to say things the right way and give that last extra reminder to the guys. He's just been awesome. I can tell you that I'm surprised and that would not be the truth because he's just, he's the best and has given us a big lift in that role… I think that we knew John Johnson is going to be in the game the whole time and I think that when you meet this guy, he's got all the qualities that you could ever want in a signal-caller."
From all accounts, JJ3 is a great addition to the 2021 Cleveland Browns roster and to the community at large.
One note on John Johnson III that isn't in a contract detail or bottom line ticker…was often the Rams' face and voice in the community. Beloved member of that franchise for years. Made biggest INT in franchise history, too.

Great culture addition by Cleveland, on top of ball.

— Peter Schrager (@PSchrags) March 15, 2021
Welcome to Cleveland, John Johnson III!