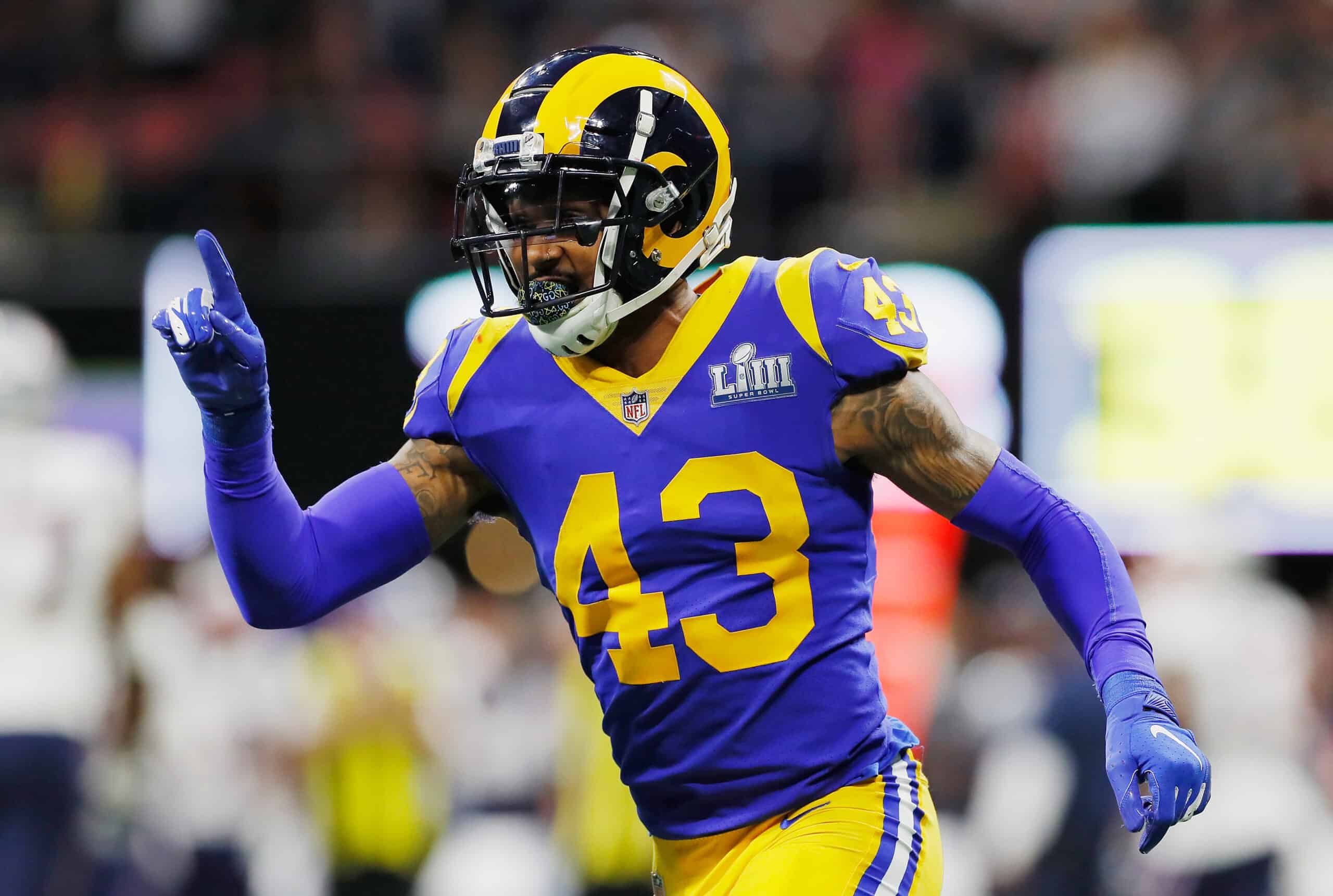 Pro Football Focus is releasing its "Top 50 Players In the NFL Right Now" list.
And safety John Johnson III was the first of the Cleveland Browns to land a spot.
But Johnson's name was the first to hit the press, as he came in at #41 in the analyst group's eval.
The #Browns safety room is going to be a complete 180 compared to the '20 season John Johnson III is the realest of real pic.twitter.com/v4sVNQB60n

— Jeff-LJ-Lloyd (@Jeff_LJ_Lloyd) May 20, 2021
Johnson was signed as a free agent after a stint with the Los Angeles Rams.
He was ranked as PFF's top 2021 free-agent safety and third overall at his position in 2020.
Cleveland expects him to start at free safety after signing him to a 3-year deal.
And they expect several other Browns players to land in PFF's top 50.
What PFF Says About Johnson 
PFF writer, Sam Monson, expects Johnson to have a major impact on the Browns secondary.
Johnson missed a large part of the 2019 season but excelled in his three healthy years.
He has never earned an overall PFF score under 80 and topped 85 in 2018 and 2020.
And he is no one-trick pony, either.
John Johnson III ➡️ Browns
Will Fuller ➡️ Dolphins
Kyle Fuller ➡️ Broncos@PFF_George's favorite FA signings pic.twitter.com/UjE9M6B6Qn

— PFF (@PFF) March 22, 2021
Johnson had at least 8 pass breakups in each of his full seasons.
And he also registered 68 run stops over his last 2 healthy years.
Johnson might be the most well-rounded and consistent free safety in the NFL.
PFF Forecast's host George Chahrouri agreed, naming Johnson the best free-agent signing of 2021.
Johnson Brings The Stats to Cleveland 
Johnson has 8 interceptions and 32 passes defended in 54 games.
Those numbers are impressive for any free safety.
But he is arguably even better at run support, averaging just about 100 tackles per season.
And it is not just that he can catch up or keep up with receivers.
And another exquisite play from John Johnson III #Browns pic.twitter.com/oHMqObJqUl

— Jeff-LJ-Lloyd (@Jeff_LJ_Lloyd) May 20, 2021
He can blow up a play with booming tackles in the box that leave an impression.
On top of that, Johnson fits the Andrew Berry "smart player" profile.
He called the defensive signals for the Rams last season.
And all they did was finish the season as the top-ranked defensive unit in the NFL.
What Johnson Brings to the Browns 
Besides the obvious skill sets, Johnson brings a few intangibles with him to Cleveland.
Although he might not call the signals for the Browns, he will help the younger members of the secondary.
At just 25 years old, he strengthens what was a glaring weakness with a veteran presence and football IQ.
He likes to engage the media and could be the face of the rebuilt Browns defense.
#Browns new safety John Johnson III on how excited he is that Troy Hill is here with him and their attention to detail pic.twitter.com/5S26gw6LnD

— Mary Kay Cabot (@MaryKayCabot) March 19, 2021
Johnson played 100% of the Rams defensive snaps in 2020 and 95% in his last full season before that.
His ability to read the offense and cover the right spot allows Joe Woods to move other players.
It helps that the rest of the defense has been fortified around their new free safety.
But having PFF's 41st best player in the secondary provides a big boost to the Browns 2021 outlook.