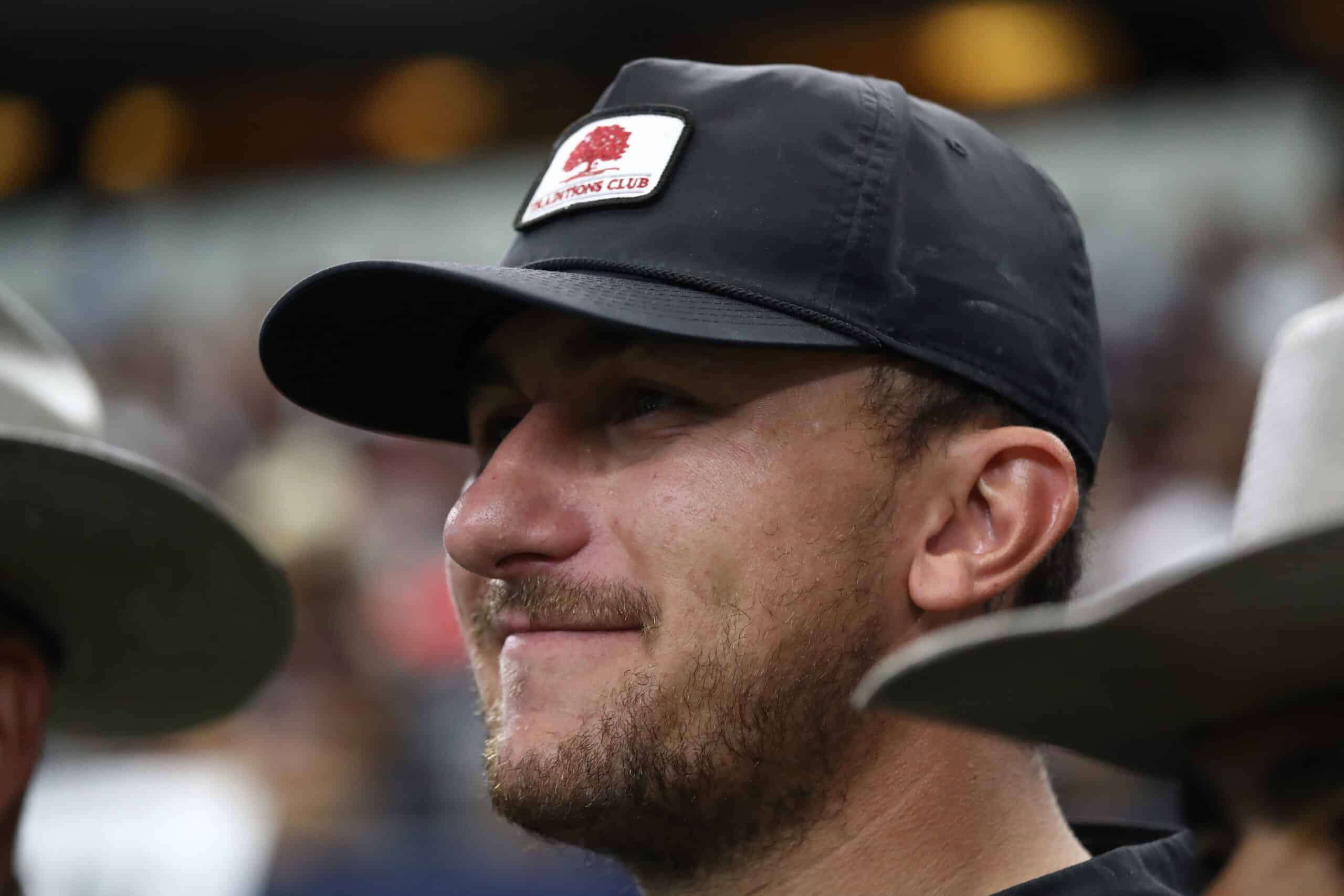 Move over Johnny Football.
Former Cleveland Browns quarterback Johnny Manziel is embarking on a new professional sports career.
He is taking on professional golf.
Manziel is no stranger to golf; he has been playing for years.
In fact, he spent the summers of his childhood at Hollytree Country Club in Tyler, Texas.
Manziel's Goal
Recently, Manziel appeared on Chris Long's podcast Green Light with Chris Long.
He shared his golf aspirations with Long.
"I've been thinking about this the last couple weeks. I'm gonna give myself 12 years to try and play professional golf. I'm gonna grind this out and see how good I can get and see if I can't enter some tournaments, and see if I can't go play professional golf eventually."
The 2012 Heisman Trophy winner is 28 years old so he is allowing his golf career to evolve until he turns 40.
He is aware how difficult golf is.
His dad taught him some of the golf basics; however, the rest he said is self-taught.
"I think it is a very uphill battle. But that's what I'm setting for my goals. I have 12 years to try and make a PGA Tour event."
Manziel Has Free Time
Manziel has more free time on his hands these days after the Alliance of American Football went under in 2021.
Free-agent WR Josh Gordon signed with the Zappers of the FCF.

Fan Controlled Football (FCF) is a professional indoor football league created in 2017.

All games are played at the Infinite Energy Arena in Duluth, GA.

Former NFL QB Johnny Manziel also plays for the Zappers. pic.twitter.com/Pd9X6SaplB

— Major Sports Alerts (@sports___alerts) February 28, 2021
He was a member of the Zappers in this fan controlled football league that mixed elements of regular football with fantasy football.
Manziel even talked former Browns wide receiver Josh "Flash" Gordon into joining the Zappers in 2021.
Manziel's Quest For Happiness
I'm not chasing "success" I'm chasing happiness these days.. pic.twitter.com/gTXexEI7cD

— Johnny Manziel (@JManziel2) February 20, 2021
Sadly, Johnny Manziel is a tale of wasted opportunities and tremendous talent that went largely untapped.
Hopefully, he finds his footing in professional golf.
If not there, Manziel needs to find his identity beyond Johnny Football.