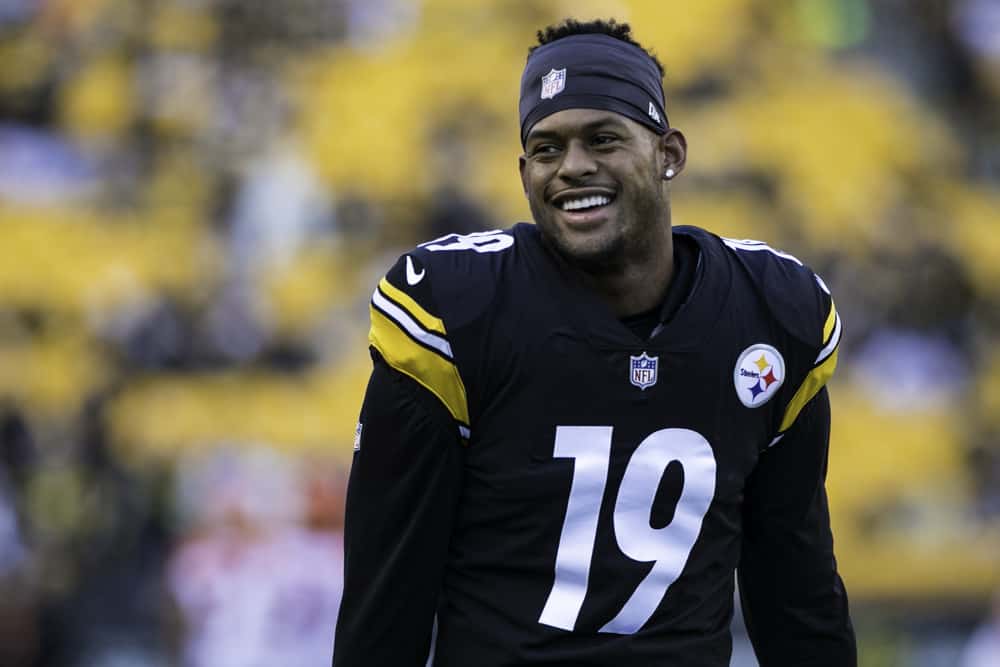 Pittsburgh Steelers wide receiver Juju Smith-Schuster hasn't made a ton of friends around the AFC North this season.
A quote from the receiver surfaced late on Thursday that may have the Cleveland Browns a bit agitated ahead of Sunday's Wild Card game.
#Steelers WR Juju Smith-Schuster on rivalry with #Browns:

"I think they're still the same Browns teams I play every year. "I think they're nameless gray faces. They have a couple good players on their team, but at the end of the day, I don't know. The Browns is the Browns."

— Tom Withers (@twithersAP) January 8, 2021
The video evidence. "They're a good team, but…" #Browns https://t.co/578KevTDyb pic.twitter.com/E1NPe9EKjl

— Jake Trotter (@Jake_Trotter) January 8, 2021
Browns Linebacker Mack Wilson's response:
— Mack Wilson (@5mackwilson1) January 8, 2021
Bulletin Board Material
The way the quote is being presented, as evident in the tweet from Tom Withers, would certainly qualify Juju's statement as bulletin board material.
The full quote, however, does include some praise for the Browns as Smith-Schuster calls them a "good team".
Y'all do anything for clicks pic.twitter.com/0oC6R4HxBF

— chris ⓳ (@EliteJuJu) January 8, 2021
Apparently, "nameless gray faces" is a common term used by Steelers head coach Mike Tomlin.
This could certainly be true, as a number of "Tomlinisms" are joked about by Steelers fans on social media.
The Browns don't need this quote for extra motivation, regardless of it was meant as an insult or not.
I am in no position to accuse NFL athletes of needing outside motivation for a playoff game.
At this level, guys don't need the outside noise for an extra boost.
Still, it adds to the rekindling rivalry between the Browns and Steelers.
Juju has been at the center of that lately along with Browns linebacker Mack Wilson.
Corvette Corvette!

— Mack Wilson (@5mackwilson1) January 3, 2021
It almost seems too perfect that this latest quote out of Pittsburgh comes from Smith-Schuster.
Any Response from the Browns?
Frankly, any retort Cleveland has may best be reserved until after the game.
Let's say the Browns pull off the win at Heinz Field on Sunday night.
Can you imagine the mayhem on Twitter surrounding this quote?
Not only that, but the dancing Juju internet memes would be out of control.
And not in his favor.
This kind of stuff is what makes the NFL, and pro sports in general, fun to follow off the field as well.
We'll see what comes of this quote from Juju moving forward.