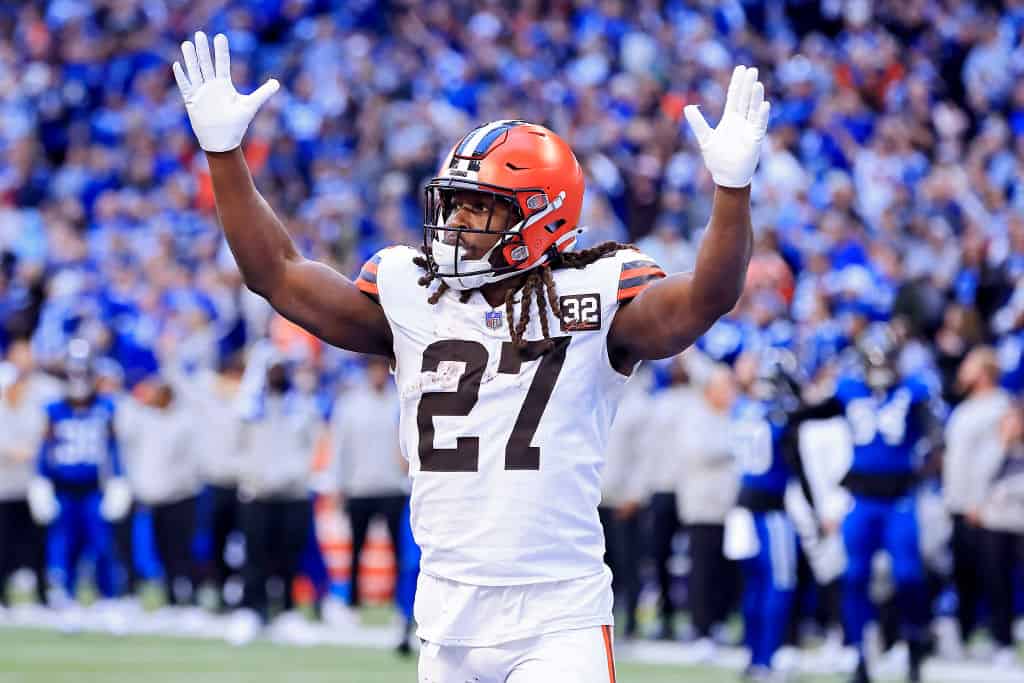 The Cleveland Browns entered the season with one certainty: Nick Chubb was going to lead the way on the ground, and Deshaun Watson was gonna do his thing in the air.
Fast forward to Week 7, and Chubb hasn't been on the field for weeks — and won't be for the remainder of the season — and Watson won't be on the field on Sunday after already missing two games.
That's why veterans like Kareem Hunt will be vital for this team's success.
He wasn't even a part of the team when the season started, but now that he's been brought back in and given a featured role, he claims to be more than ready for any challenge that comes his way.
Hunt reportedly decided to wait for the right opportunity instead of just jumping the gun in free agency, and it seemed like it was the right choice.
He's now back in Cleveland for his fifth season with the organization, and while he's been eased back into action, his snaps and touches have gone up every week.
Hunt has scored three touchdowns for the Browns this season, including a game-winning score against the Indianapolis Colts last week.
With Jerome Ford set to miss Week 8 vs. the Seattle Seahawks with an injury, it's nice to know that Hunt is looking forward to making the most of every chance he has in order to prove that he still has some miles left.
And with quarterback P.J. Walker leading the offense again this week, the Browns will need to rely upon their running game as early and often as possible.