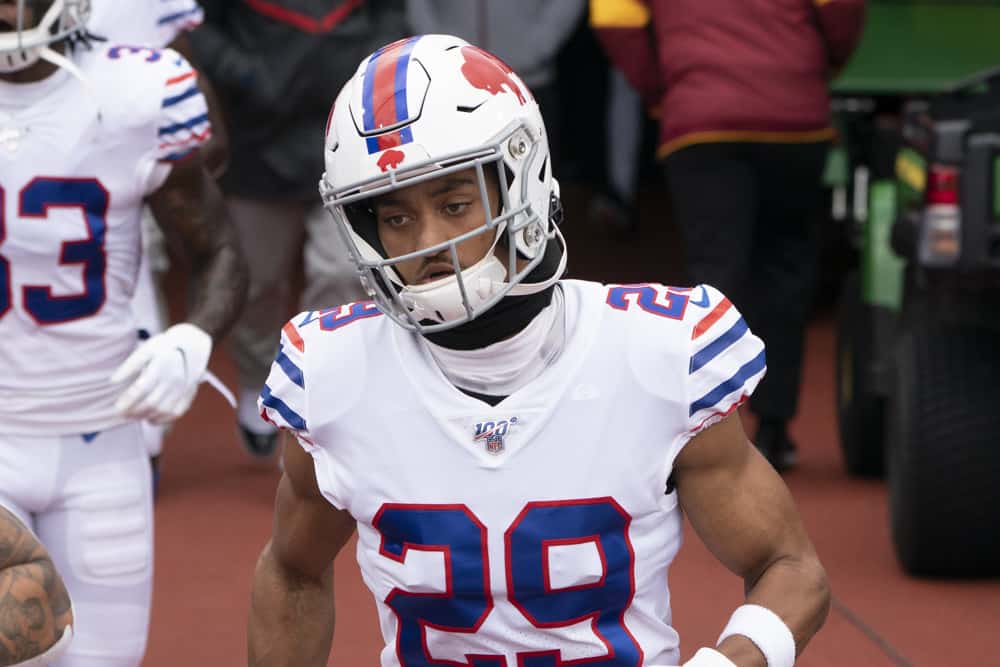 New general manager Andrew Berry has made his fair share of big moves this offseason.
He was able to sign highly coveted free agents like Jack Conklin and Austin Hooper.
However, Berry made plenty of under-the-radar moves that could end up paying off huge for Cleveland.
The signing of veteran defensive back Kevin Johnson might be one of the biggest steals of the offseason.
The Browns landed Johnson on a one-year deal for $3.5 million for the 2020 season.
CB Kevin Johnson signs one-year pact with Browns with contract incentives that could add the total to $6M, per @AdamSchefter pic.twitter.com/ghamsmv7DJ

— B/R Gridiron (@brgridiron) March 19, 2020
The former first-round pick has plenty of talent, but injuries have held him back during his career.
He'll get a chance to prove himself in Cleveland this season.
What Does Johnson Bring To The Table?
As already mentioned, Johnson was taken in the first round by the Houston Texans in 2015.
He started 10 games his rookie season with 54 tackles and one interception.
After that, injuries limited him in each of the next three seasons of his career.
In 2019, Johnson was able to play a full season and show he can be a reliable option.
The talent has always been there, but injuries continue to derail his career.
He has proven to be a reliable slot corner, which is something that the Browns desperately need.
Johnson probably won't compete with Greedy Williams for the No. 2 spot on the depth chart, but that doesn't mean he won't be useful.
At worst, Johnson can be a third corner and will be given plenty of opportunities there.
Why is Johnson A Steal?
Cleveland was able to sign Johnson to fairly team-friendly contract.
The injuries are obviously a concern, but there is a reason that he was taken in the first round.
Johnson is a talented player that has just seen some bad luck early in his career.
He is already proving to be a smart signing during practice.
Johnson picked off a pass that was meant for Rashard Higgins during one-on-one drills.
PICKED‼️@kevjr9 | #BrownsCamp pic.twitter.com/E4CPUm64tZ

— Cleveland Browns (@Browns) August 14, 2020
Yes, it's just practice, but it is an encouraging sign going into the season.
He stuck to Higgins and ran stride-for-stride with him Higgins made a break for the ball, but Johnson beat him out.
Johnson was known for his technique coming out of college.
He only has one interception through his first five seasons, but at least he's making the receivers fight for the ball.
There are some flaws to his game, but Johnson is a physical player that shows no fear on the field.
The team was able to sign him to a cheap one-year deal that could end up being huge for Cleveland.
He'll likely play an important role in the secondary for the Browns next season, assuming he stays healthy.
Johnson wants to prove himself and earn a multi-year deal next offseason.
He'll get the chance to show off his talent in Cleveland and hopefully be a trustworthy option in the secondary.