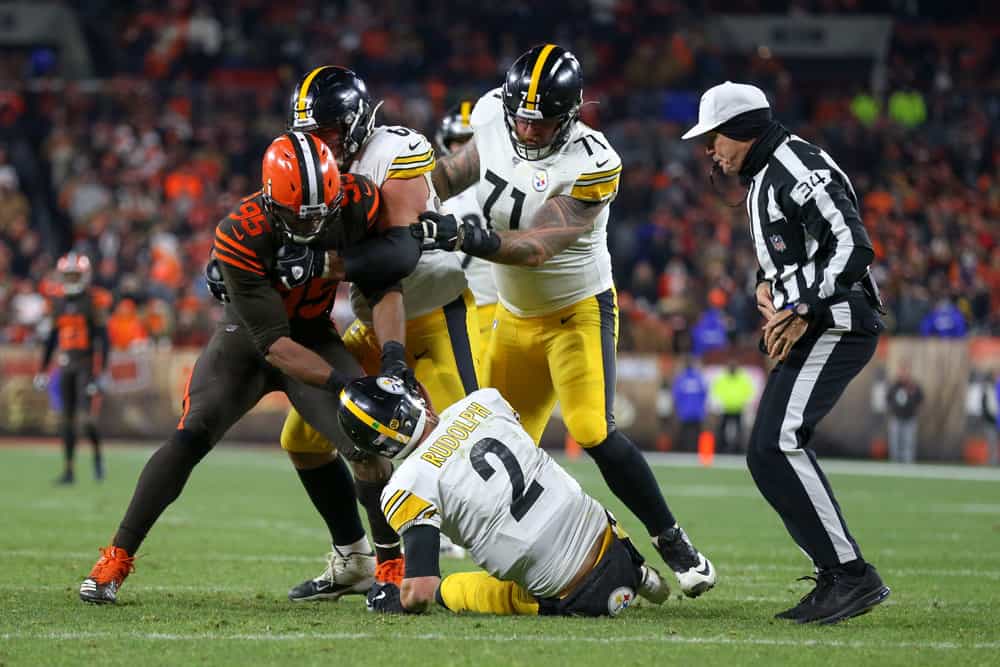 Cleveland Browns defensive end Myles Garrett accused Pittsburgh Steelers quarterback Mason Rudolph of directing a racial slur at him before last week's brawl, according to an ESPN report.
ESPN's Adam Schefter and Josina Anderson attributed anonymous sources to Garrett's accusation.
The sources said Garrett's allegations came during Wednesday's appeal of his indefinite suspension. The league decided Thursday to uphold the suspension, which will last for the rest of the regular season and postseason at a minimum.
Rudolph denies Garrett's accusation. The Steelers quarterback told reporters Wednesday he didn't say anything to provoke Garrett.
On Thursday afternoon, Rudolph was scheduled to talk to media members ahead of the team's game against the winless Cincinnati Bengals. Rudolph's news conference was canceled.
"Mason vehemently denies the report of being accused of using a racial slur during the incident Thursday night in Cleveland," said Steelers spokesman Burt Lauten in a statement. "He will not discuss this accusation any further and his focus remains on preparation for Sunday's game against the Cincinnati Bengals."
Rudolph's attorney, Timothy M. Younger responded to Schefter with the following statement to Garrett's accusation:
"According to ESPN, in his appeal, Myles Garrett falsely asserted that Mason Rudolph uttered a racial slur toward him, prior to swinging a helmet at Mason's uncovered head, in a desperate attempt to mitigate his suspension. This is a lie. This false allegation was never asserted by Garrett in the aftermath of the game, never suggested prior to the hearing, and conspicuously absent in the apology published by the Browns and adopted by Garrett. The malicious use of this wild and unfounded allegation is an assault on Mason's integrity which is far worse than the physical assault witnessed on Thursday. This is reckless and shameful. We will have no further comment."
Mason Rudolph's attorney, Timothy M. Younger, now has responded to Myles Garrett's accusations: pic.twitter.com/aQj5FxW2cq

— Adam Schefter (@AdamSchefter) November 21, 2019
Questions worth asking: If Rudolph used a racial slur to provoke Garrett and spark the brawl, why didn't any of the players mention this to the media members after the game? Why did Myles Garrett wait nearly a week to mention it?
Rudolph is expected to receive a fine for his role in the brawl, in which Garrett swung Rudolph's helmet, hitting the Steelers quarterback in the head. The Steelers quarterback called Garrett's actions "cowardly" and "bush league' immediately after the fight.
As of Thursday afternoon, Garrett is tied for fourth in the NFL with 10 sacks this season.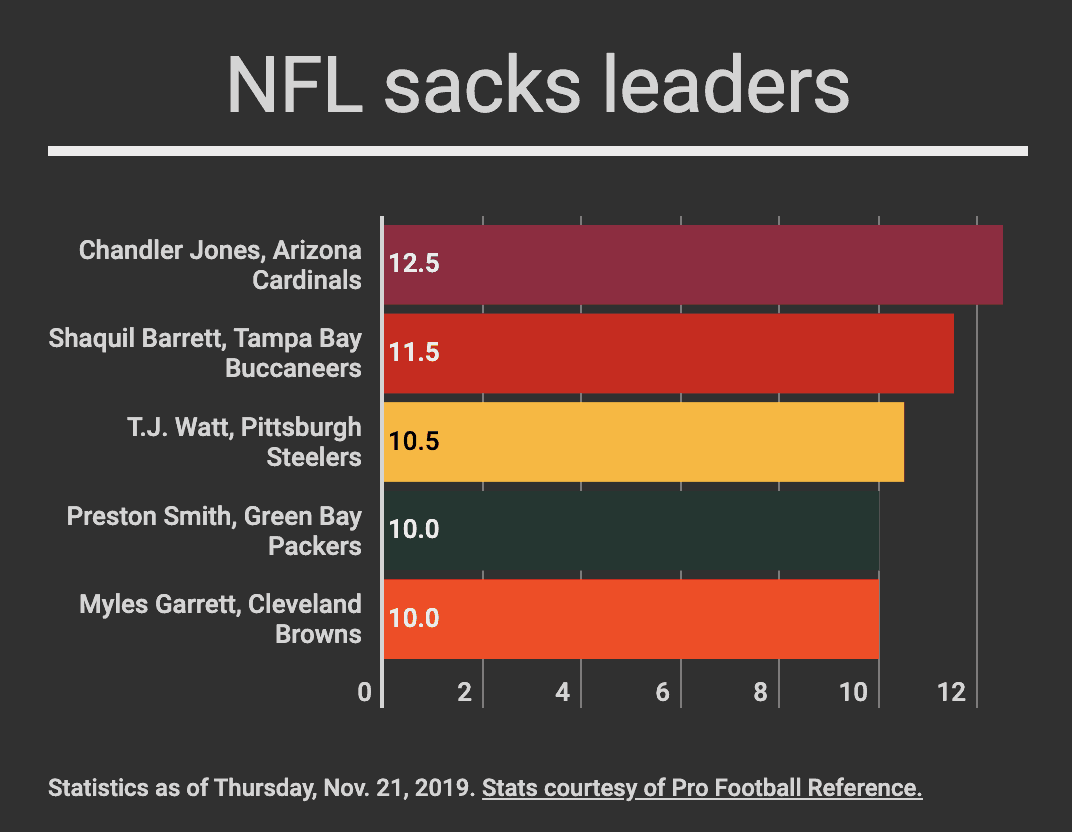 While the Browns expect to be without Garrett and Ogunjobi for Sunday's home game against the Miami Dolphins, the team hopes to get defensive end Olivier Vernon back soon from a knee injury. Vernon did not practice Thursday and hasn't played since the Week 9 loss to the Denver Broncos.
Steelers center Maurkice Pouncey had his three-game suspension reduced to two games. The league upheld Pouncey's $35,096 fine. 
The Browns play the Steelers on Dec. 1 at Heinz Field in Pittsburgh.