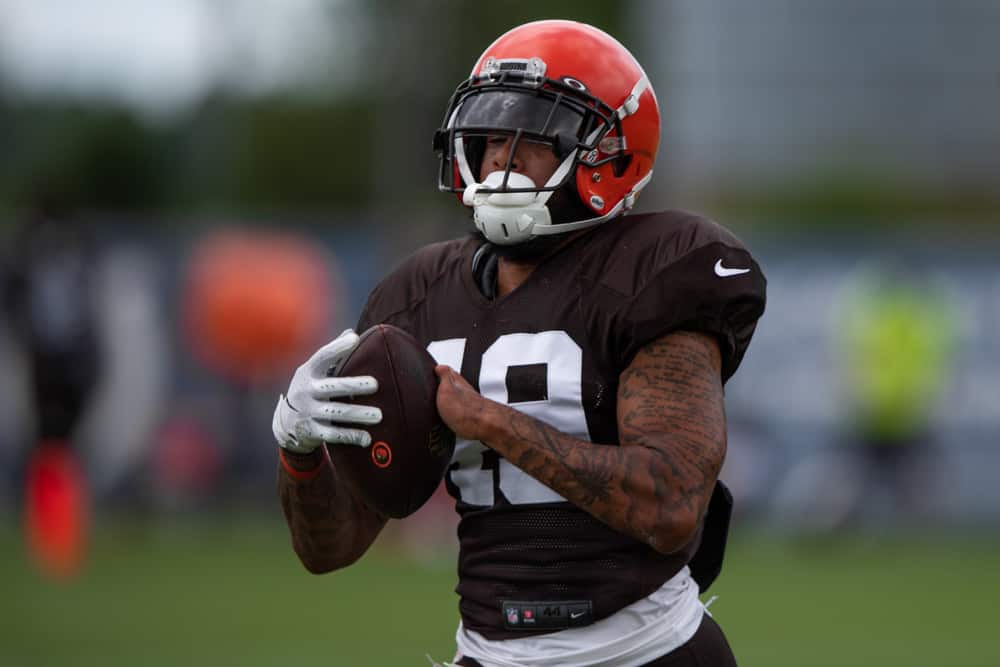 The Cleveland Browns promoted J.T. Hassell from the practice squad earlier this week. The move to bring Hassell up to the active roster was enacted to replace defensive back Morgan Burnett after the Browns placed him on injured reserve with an Achilles injury.
We've elevated S J.T. Hassell to the active roster

Details » https://t.co/vkMkt6Ypa5 pic.twitter.com/pKACMOyIlK

— Cleveland Browns (@Browns) November 20, 2019
Hassell is a rookie from Florida Tech. A linebacker in college, he stands at a modest 5-foot-11-inches and weighs in at 200 pounds.
Despite his size, Hassell was named to the Division II second-team All-American by the Associated Press during his senior season. He led the Gulf South Conference in tackles (124), tackles per game (10.3), and forced fumbles (3).
While his frame may have been an acceptable for Division II college football, the NFL is a different story. Hassell transitioned to defensive back.
The reason Hassell transitions well from linebacker to defensive back is his speed. He ran the 40-yard dash at the combine in 4.38 seconds, which second on the Browns' team behind Denzel Ward at 4.32.
Even at his size, he isn't only fast; he has strength too. Hassell put up 23 reps of 225 pounds at the combine's bench press event. Add in his 42-inch vertical (better than Odell Beckham Jr.) and the Browns might have a hidden-gem athlete on their roster.
Regardless of all of his athletic ability, Hassell went undrafted. The Browns were fortunate enough to see his potential, as well as the possibility of transitioning him to the secondary.
Hassell was born with a birth defect that left him with just two fingers on his left hand. His disability is similar to Shaquem Griffin's of the Seattle Seahawks, who also has only one fully-developed hand. As we have seen from Griffin, Hassell doesn't need two hands to make an impact in the NFL. Griffin is a special teams' stud for Seattle and even played 13 downs on defensive in their last game.
Keep an eye out for #49 in Sunday's game. See his speed and athleticism in a full-speed game, and Cleveland fans will immediately understand the potential impact Hassell can have on the Browns moving forward. In the midst of a desperation playoff run, any boost to the Browns' defense is significant.
Hassell played in all four of the Browns' preseason games in 2019. He registered 14 total tackles and a team-leading 3 tackles on special teams.