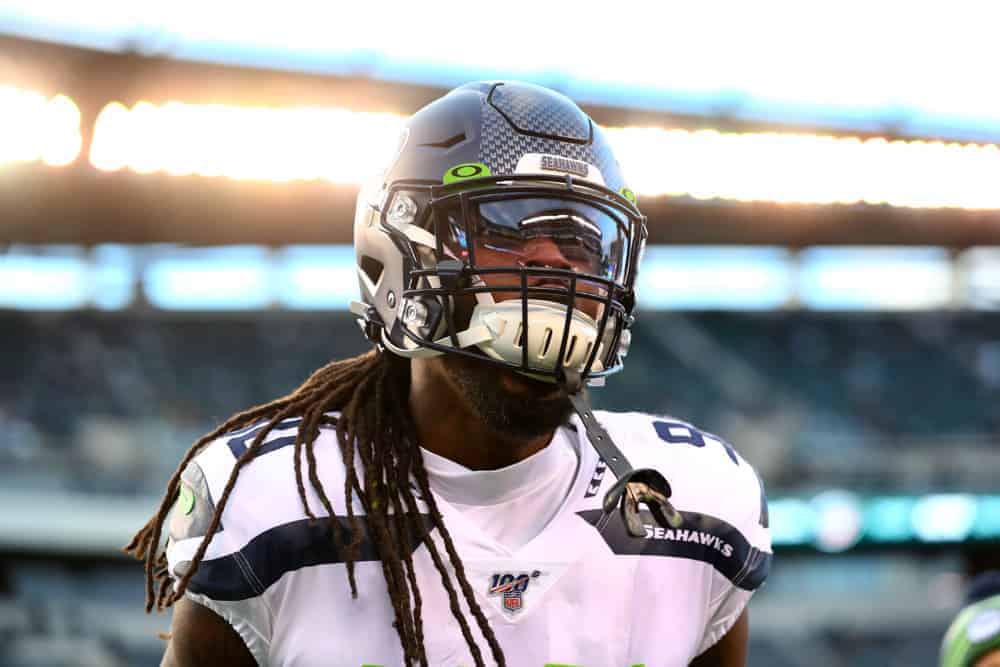 If the Cleveland Browns are going to acquire one of this season's prized free agents, it's going to take some time.
As of last week, Seattle Seahawks defensive end Jadeveon Clowney announced he was lowering his asking price.
After requesting $20 million per year, he dropped his price to $17-$18 million per season.
This allowed the Browns to become contenders for the former No. 1 pick, according to multiple reports.
From @SportsCenter earlier: Cleveland Browns have shown interest in Jadeveon Clowney, and some people around league believe Cleveland got closer with Clowney than other suitors, though nothing ultimately happened from recent talks. Seattle's offer hasn't been what Clowney wants.

— Jeremy Fowler (@JFowlerESPN) April 4, 2020

In a matter of three days, there was no reported progress between Clowney and the Browns.
However, the reasons for that holdup were just released now.
Two Main Holdups
According to Seattle-based NFL Insider John Clayton, there are two main reasons for a holdup.
For starters, Clayton told Bull and Fox 92.3 The Fan that a physical and the price tag are limiting what the Browns can do in negotiations.
Clowney has played all 16 games just once in his six-year career.
Last season, Clowney missed three games, and started only 11 games, due to a core muscle injury suffered in Week 10.
He had surgery this offseason, but finished 2019 with just three sacks and 31 tackles.
"The problem the Browns have is you can't get him to a physical," said Clayton on the radio show. "If you can't get him to a physical, you don't know the extent of how he is coming back from core surgery. You don't know how that knee is from that micro-fracture [surgery] he had at the beginning of his NFL career. You just have to check him out physically and that's holding things up."
Affording Clowney
According to Over the Cap, the Browns still have $43 million in cap space, which is substantially more than his other suitors.
The Seahawks, his 2019 team, have around $14.8 million in cap space.
As we continue to watch the market for Jadeveon Clowney, I am told by several sources the asking price has been moved off that $20mil+ number and it's closer to $17-18mil. This could spark more interest. Also told Titans and Seahawks are still "interested"

— Dianna Russini (@diannaESPN) April 1, 2020
Working The Negotiations
When it comes to his price tag, we all understand how negotiating works.
Clowney is not going to get exactly what he wants.
The Browns could start with an offer that includes an annual salary of $13-$14 million and maybe work their way up to a two-year contract worth $15 million per season.
Sports Illustrated's Pete Smith said that the "ideal contract" for Clowney would be two-years at $37 million and this was before he lowered the asking price.
For a guy that has made three trips to the Pro Bowl, it wouldn't be the worst signing in franchise history.
Today is a good day to re-sign the one man wrecking crew that is Jadeveon Clowney
pic.twitter.com/ZIsiCb4nEB

— Alistair Corp (@byAlistairCorp) April 4, 2020