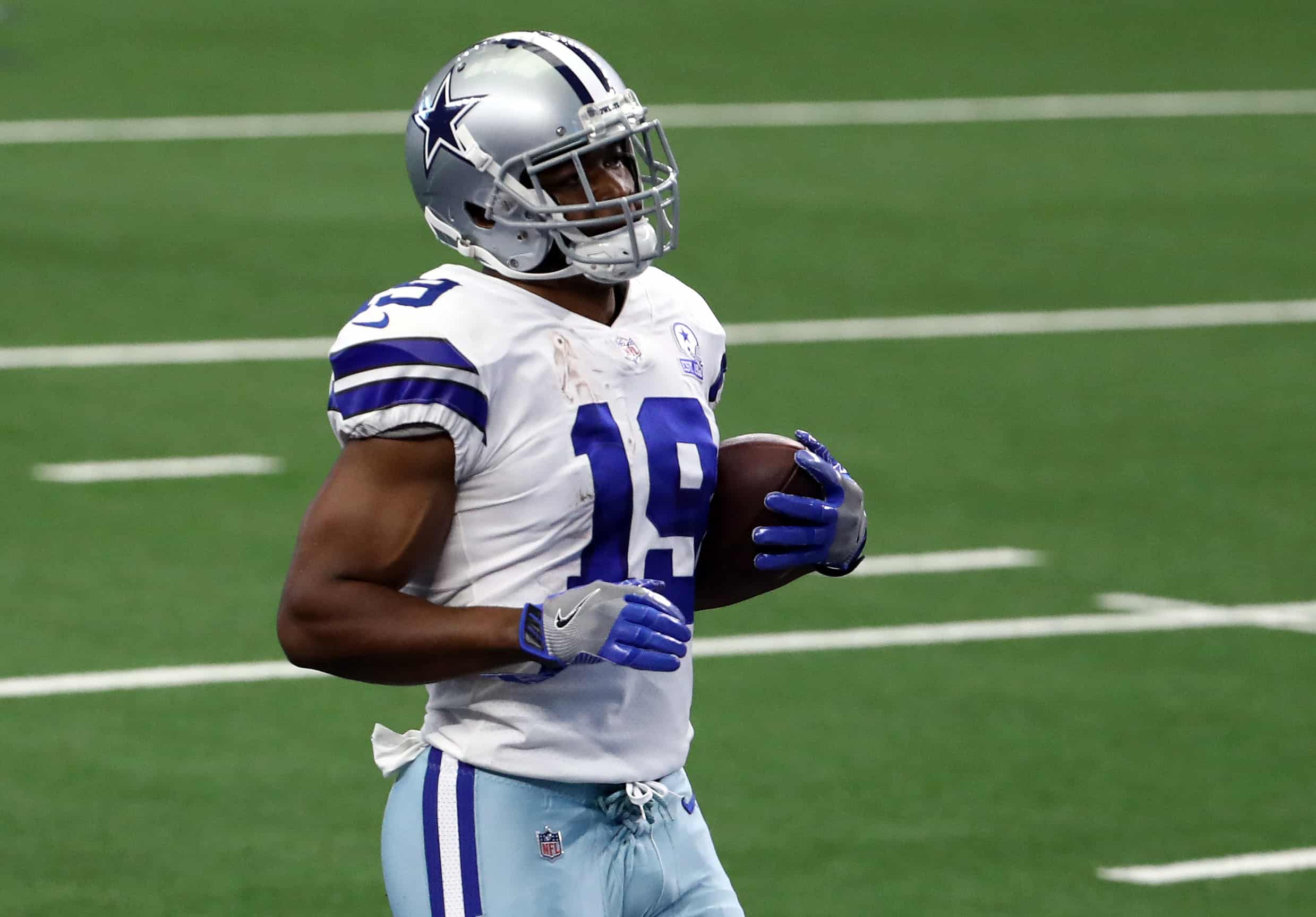 The Cleveland Browns disrupted a fairly calm offseason Saturday in the NFL by trading for wide receiver Amari Cooper.
Naturally, that led to reactions across the NFL landscape.
Fans, media outlets, and former players chimed in on Cleveland's latest acquisition.
Here are some reactions from around the league on the Browns landing Cooper.
Players Speaking Out
Fans aren't the only ones to react on social media to these deals.
Plenty of players and/or former players typically join the conversation.
AJ Brown, Dez Bryant, and others let their feelings be known on Saturday.
One of the league's best route runner. Maybe the best route runner in the league is worth a fifth and a sixth-round pick … smh😴 https://t.co/NfnhJFijNL

— AJ Brown (@1kalwaysopen_) March 12, 2022
Smh

— Dez Bryant (@DezBryant) March 12, 2022
Sending Cooper to the Gulag smh https://t.co/P1scztM1nO pic.twitter.com/Hb4u1hR8vm

— Darius Butler (@DariusJButler) March 12, 2022
— Kelvin Joseph (@bossmanfat1) March 12, 2022
Amari Cooper to the Browns??? Cowboys playing a dirty game over there…they no baker mayfield can't throw

— Charles James II (@CJDeuce_) March 12, 2022
The collective thought seems to be that Dallas did not get enough in return for Cooper.
Players tend to overvalue each other instead of undervaluing.
However, they aren't the only ones who share that sentiment.
Fan Reaction
The reaction from the Cleveland and Dallas fan-bases have been polar opposites.
The orange and brown faithful are ecstatic over only surrendering a couple of late-round picks in exchange for Cooper.
Cowboys fans are in disbelief their franchise traded Amari for so little.
THE BROWNS JUST GOT AMARI COOPER!!!

WELCOME TO CLEVELAND @AmariCooper9 pic.twitter.com/Ae9yo9NVft

— Sir Yacht🛥 (@SirYacht_) March 12, 2022
If you can't be happy about the Amari Cooper trade because you're too wrapped up in hating Baker Mayfield, you're doing it wrong.

— Nick Karns (@karnsies817) March 12, 2022
A fifth and a sixth for a 27 year old, four time pro bowler… If anyone ever sees Jerry or Stephen, punch 'em in the dicks https://t.co/ud6BfOMijw

— Mike McCarthy (@NotCowboysCoach) March 12, 2022
This type of bs happens when leaks for publicity and saving face is more important than football business.

A 5th and 6th? Bruh

I bet they had better offers but would rather send Amari to a hell hole to not look bad and risk him turning up. https://t.co/1L6gQyfkbz

— BossCowboySports (@BossCowboySport) March 12, 2022
ANDREW BERRY YOU MAGICIAN https://t.co/O7oLzVdrG4

— Abby Mueller (@abby_mueller_) March 12, 2022
Better than nothing.

Still hard to understand. https://t.co/OeNaNdu64t

— Blogging The Boys (@BloggingTheBoys) March 12, 2022
The Cowboys traded Amari Cooper for a paper clip, dirty sewage water, and juicy fruit bubblegum. I'm beyond disgusted.

— DC (@DylansRawTake) March 12, 2022
Not all Cowboys fans are as livid as some over the deal.
The 27-year old is on the books for $20 million over each of the next three seasons.
That's not cheap by any stretch, even for a pro-bowl caliber receiver.
Regardless, it's tough watching a budding star get traded away for draft picks that usually amount to nothing.
The silver lining for them is that this move does save them quite a bit of money heading into the offseason.
Cowboys have traded WR Amari Cooper to the Browns, source said. For Dallas, the move saves $20M in cash and clears $16M in 2022 cap space.

— Michael Gehlken (@GehlkenNFL) March 12, 2022
For Browns fans, the excitement is more than understandable.
In August of 2019, Odell Beckham Jr. and Jarvis Landry graced the Sports Illustrated cover wearing their Browns' uniforms.
OBJ is gone, and this move has essentially sealed the impending departure of Landry.
An elite receiver room turned thin incredibly fast.
Snagging Cooper from Dallas fixes that problem and should help Baker Mayfield immensely.
The Jokes
Of course, it's not all serious reactions from the NFL world.
Unfortunately for Baker Mayfield, fans across the league still don't hold him in the brightest of lights.
Some fans and media outlets are predicting a downfall for Cooper because of poor play from Mayfield.
Amari Cooper after 2 weeks with Baker pic.twitter.com/eH9clyP0oF https://t.co/UW0M5IUCJv

— Barstool Sports (@barstoolsports) March 12, 2022
Amari Cooper wide open looking for a pass from Baker pic.twitter.com/8XUgHLzXf1

— Annie Agar (@AnnieAgar) March 12, 2022
Baker mayfield when Amari Cooper gets open pic.twitter.com/5c4da25NwF

— Shannon Sharpe Burner Account (@shannonsharpeee) March 12, 2022
The pressure is on Mayfield this year, however, to deliver.
Jokes aside, having Cooper as a receiver adds to his weapons and cuts down on the excuses.
If he and Cooper have the same issues as he did with Odell, larger problems will be discussed.
What Do You Think?
What are your thoughts on the Browns' trade for Amari Cooper?
Did Andrew Berry nail this one?
Let us know down in the comments below!