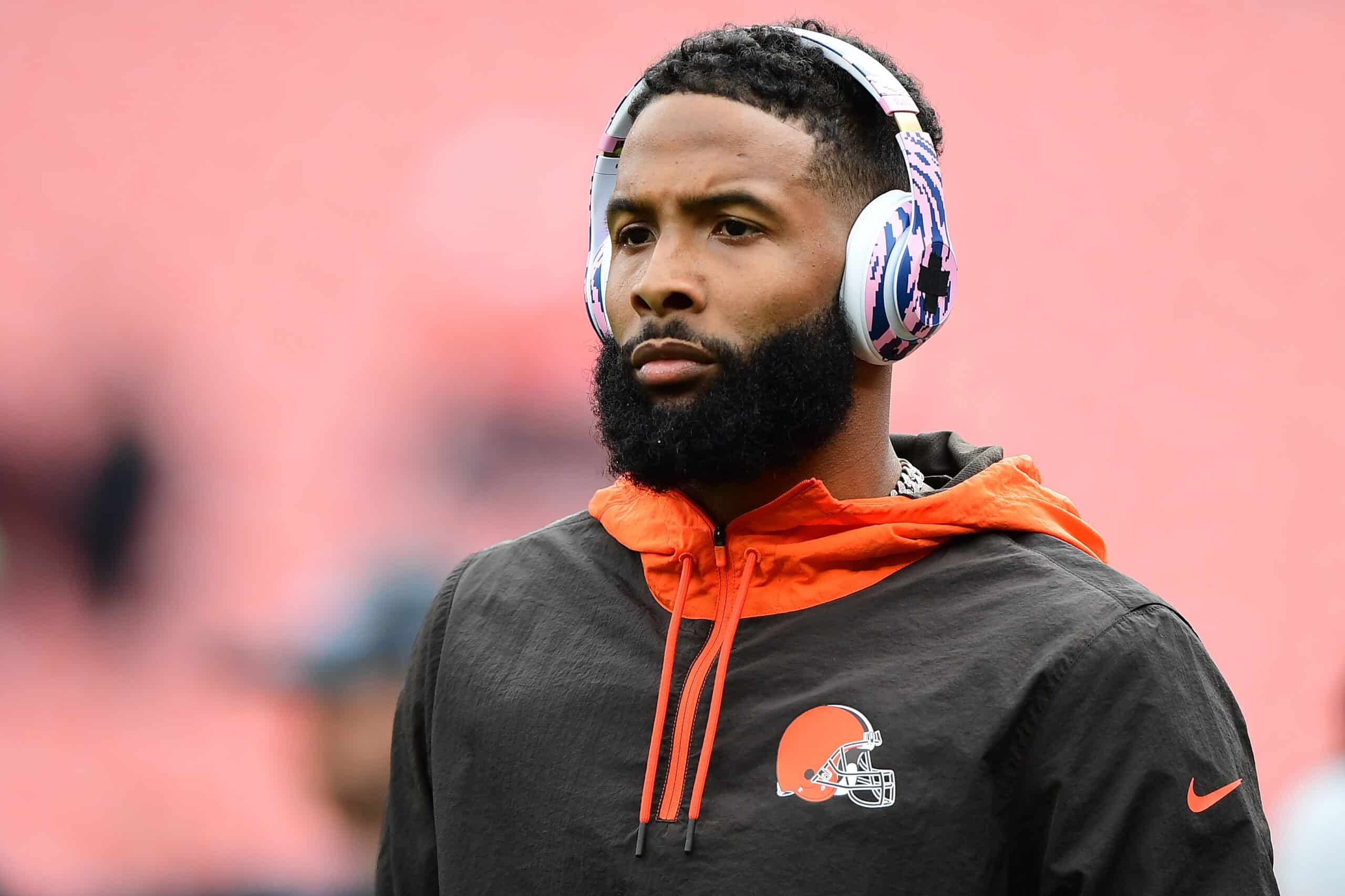 Former Cleveland Browns wide receiver and current free agent Odell Beckham Jr. has not closed the door on a return to his former team now that the Deshaun Watson era is set to begin.
Odell Beckham Jr is open to returning to the #Browns since the team traded for Deshaun Watson (@MaryKayCabot first)

— Bobby Thompson (@BThomps81) March 23, 2022
Because of his perceived openness to rejoining the Browns, there were plenty of reactions throughout social media.
Here are some of the more noteworthy ones.
1. No Way
A bunch of people, most likely Browns fans who have not gotten over how it went down when he left the team midseason in 2021, want to keep the door to an OBJ return slammed shut.
There is too much water on the bridge including Von Miller telling the media months ago that OBJ discouraged him from coming to Cleveland in the summer of 2021.
Odell Beckham Jr. actively told free agents not to come to Cleveland. Stop this madness. #Browns

— Nick Pedone (@NickPedone12) March 23, 2022
I do not want the #Browns to sign Odell Beckham Jr absolutely not.

— Tyler Johnson (@T_johnson_TJ) March 23, 2022
Odell Beckham Jr. ringing the doorbell at the Cleveland Browns facility right now… pic.twitter.com/sWmAlk9DWg

— Kyle Yates (@KyleYNFL) March 18, 2022
One clever person told OBJ to take his own advice.
@obj take your own advise #browns pic.twitter.com/oi9Q6IRhUf

— JC (@216_sports_) March 23, 2022
Cleveland is not open to an Odell Beckham Jr. reunion. Let's move on here. https://t.co/pA7U0SSFvj

— Cody (@CodyOatw) March 23, 2022
2. Washed Up
There is a segment of social media that believes that OBJ, especially after his second torn ACL in two consecutive seasons, is washed up so the Browns would not want him back anyway.
@KenCarman @SportsBoyTony Odell Beckham Jr. is washed up. He had five catches for 66 yards and a touchdown in a game and people lost their minds like he was the best ever. Lol 🤦🏻‍♂️
Cooper Kupp was a superstar Odell Beckham Jr. is just a guy.

— Sports In The Land (@DjHenry_) March 23, 2022
These people believe he was overrated in Los Angeles, and that Cooper Kupp was the true star.
3. Come Back
There are also a few people who are willing to overlook OBJ's stormy exit out of Cleveland last season and want to welcome him back into the fold.
Man @obj come on back. If you're hinting at one guy being a bad teammate and that bad guy leaves and you're hinting at wanting to come back. That thing about telling free agents "not to come here" will be voided cause that guys not gonna be here anymore.

— COUCHTHICC (@COUCHTHICC) March 23, 2022
It is worth noting that there are only a few of these people; predominately, Browns fans are in the "no way" camp when considering an OBJ return.
Conclusion
OBJ is a free agent who is recuperating from a torn ACL on the same knee as when he was with the Browns.
Of course, he is going to be open to any team's interest in him and is not going to turn away any inquiries because he wants to play when he is fully recovered.
With all of that being said, there is little to no chance OBJ will be back given his stormy exit.
Andrew Berry and Kevin Stefanski have not forgotten how difficult 2021 was, and OBJ was part of the reason for it.