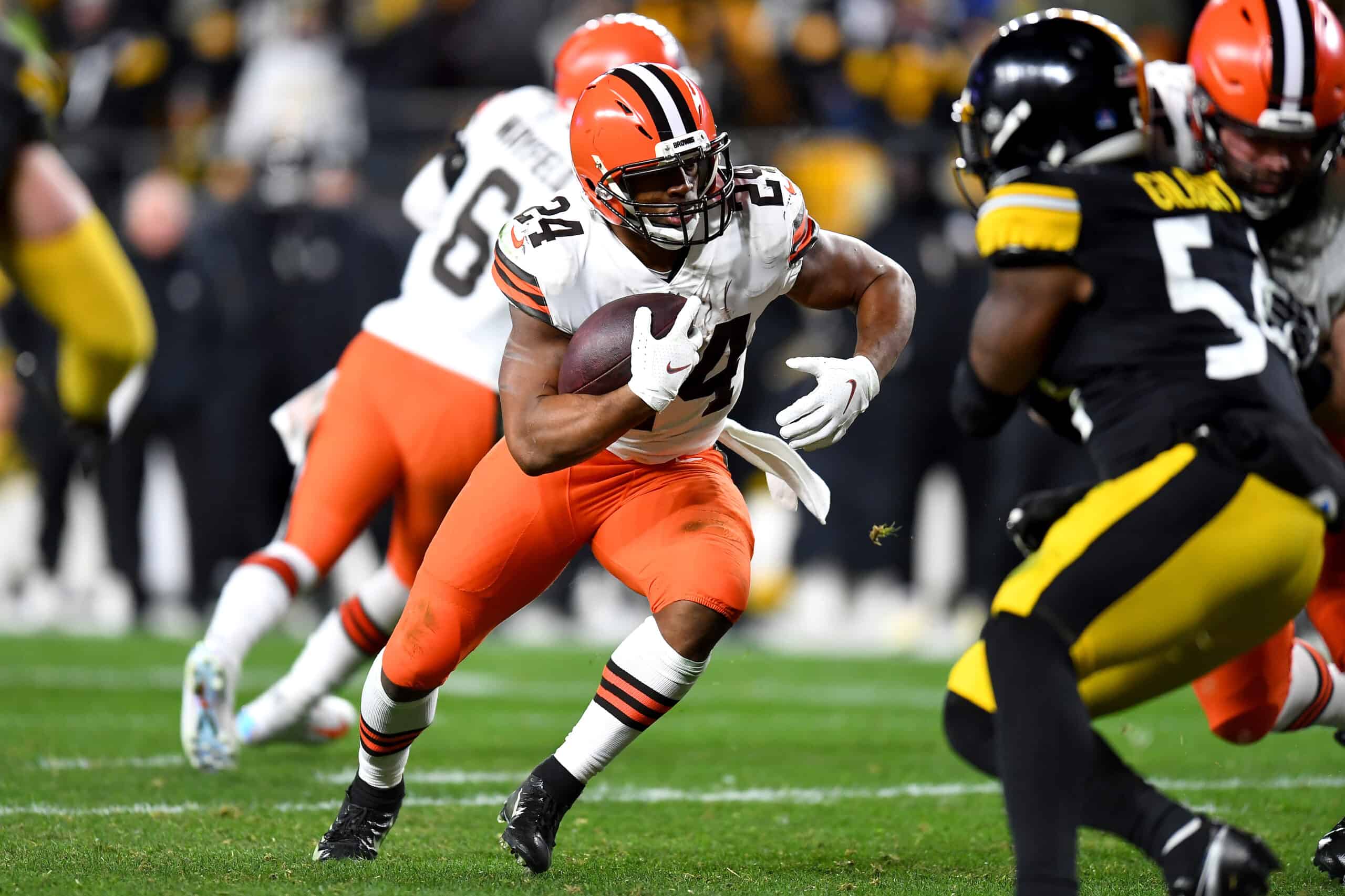 As expected, the NFL world had plenty of reactions to the Cleveland Browns dropping their Week 17 game to the Pittsburgh Steelers.
It was obvious from the beginning that the Steelers looked fresher and more motivated to win this game for Ben Roethlisberger and to keep their slim playoff hopes afloat until Week 18.
Here are some noteworthy reactions.
1. The James Hudson Vs. T.J. Watt Mismatch
The battle between rookie James Hudson and potential DPOY T.J. Watt was one-sided.
Why the Browns did not make adjustments to help out Hudson is a mystery because no one expected this matchup to go well for the Browns.
#Browns just gifting T.J Watt the all time sac record.

— Alex Elkins (@AlexElkins1138) January 4, 2022
T.J. Watt against James Hudson 1-on-1 is going as you'd expect it to.

That's his fourth sack tonight. #Browns

— Hayden Grove (@H_Grove) January 4, 2022
Maybe it would be a good idea if the #Browns gave James Hudson some help chipping T.J. Watt.

— Jeff Schudel (@jsproinsider) January 4, 2022
Never been so embarrassed to be a #Browns fan!!! It's like they hung @bakermayfield out to dry!!! They left a rookie one on one with #TJWatt And not to mention the play calling

— IAmThatIAm (@TobyTobGMC) January 4, 2022
After the game, Baker Mayfield talked about Watt's impact on the game.
"Obviously their front's pretty good, has been for years. But when you've got T.J. Watt over there and we're not giving our rookie tackle a whole lotta help, it's not going to be good for us.''
2. Jadeveon Clowney
Clowney throws a shoe after the play pic.twitter.com/fLJ2PIpEBn

— Main Team (@MainTeamSports2) January 4, 2022
The shoe-throwing incident was an egregious error.
Perhaps Clowney was frustrated and caught up in the moment, but it still should not have happened.
There were plenty of reactions to the shoe-throwing play.
#Browns #Clowney pic.twitter.com/DJ29oyy0CY

— Sean Lyden (@IrishLyden) January 4, 2022
Browns thought they were a shoe in for the playoffs. Now they just throw them. #Clowney

— Cody Hess (@Cody_Hess02) January 4, 2022
But at least he wasn't the one throwing his own shoe. #steelers #claypool #clowney

— Lauren Bloom (@FootballinBloom) January 4, 2022
Some fans, trying to find a silver lining in a game that lacked one, compared Clowney's throwing arm to Mayfield's.
Image if Baker threw the ball as good as Clowney throws a shoe

— Eric Romoff (@FantasyNav) January 4, 2022
Jadeveon Clowney throws a shoe better than Baker Mayfield throws a football. #Browns

— John Mauceri (@johnmauceri21) January 4, 2022
Who throws a shoe?…..apparently Clowney does.

— Alex Wisniewski (@alexwisniewski) January 4, 2022
Conclusion
The best part of this game was when it was over.
It moved so slowly, and the Browns offense was so inept.
Though this Tweet was posted on Sunday after the Browns were officially eliminated from the playoffs, it still tells the tale of 2021 including the Week 17 Pittsburgh loss.
#Browns don't deserve a playoff spot plain and simple. Lost so many games they should have won. I hope this year humbles #Stefanski and makes him change his way of thinking when it comes to play calling and closing out games. He had biggest regression this year in my opinion.

— Ohio VS The World (@iamtheman1981) January 2, 2022
This team's shortcomings were on display Monday night for a national television audience.
The Steelers deserved to win the game, and the Bengals deserve to be the AFC North Champions.
Unfortunately, the Browns deserve an offseason of disarray after the way this team and coaching staff performed this season.