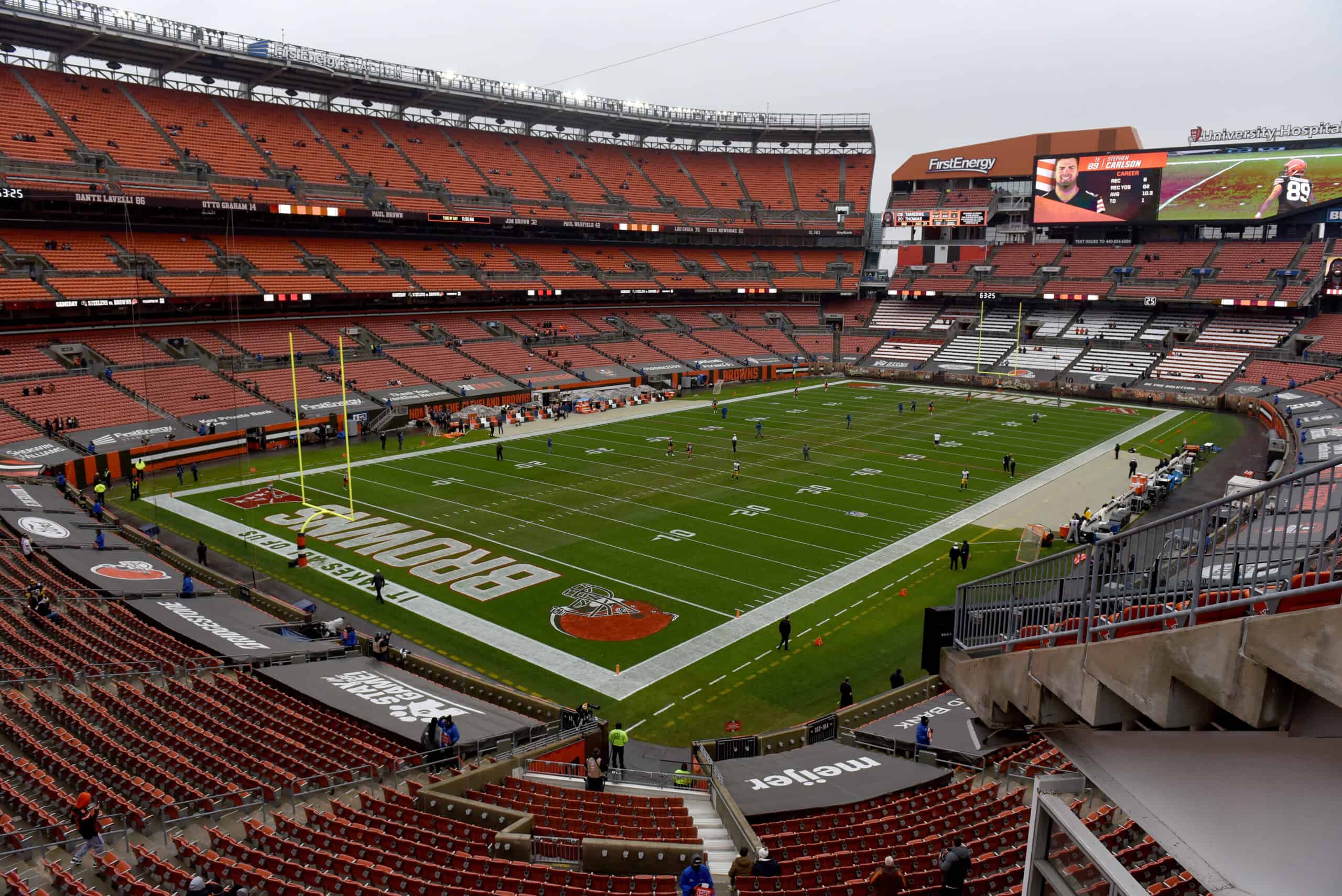 (Photo by Nic Antaya/Getty Images)
It is the morning after a painful loss for the Cleveland Browns.
The Pittsburgh Steelers defeated the Browns by a score of 26-14.
Week 17 is over, and the Browns looked as though they were ready for Week 18 to be done too.
This was a better roster than the 2020 team yet it failed to deliver again last night.
Check out my TikTok recap of the game.
Here are the news and notes for Tuesday, January 4, 2022.
1. Nick Chubb
Everyone witnessed the greatness of Nick Chubb last night.
This was the highlight of the game.
Nick Chubb 😱 #Browns #NFL pic.twitter.com/evTreOyxey

— NF Football (@NFFootballTR) January 4, 2022
Then, Chubb was seen on the sideline often with his coat on.
Do the @Browns know Nick Chubb is a member of their football team?

— Dan Orlovsky (@danorlovsky7) January 4, 2022
Peyton saying what all Nick Chubb fantasy owners are thinking😬
pic.twitter.com/9EzH68XlqL

— PFF Fantasy Football (@PFF_Fantasy) January 4, 2022
There seemed to be no rhyme or reason for it unless he was injured.
The word from NFL Network's Aditi Kinkhabwala was that Chubb was not injured.
And no, Nick Chubb is not injured, per a #Browns spokesman.

— Aditi Kinkhabwala (@AKinkhabwala) January 4, 2022
After the game, we hear Chubb had a rib injury.
#Browns coach Kevin Stefanski: Nick Chubb suffered rib injury early. Was able to play through it but needed to miss some time.

— Scott Petrak ct (@ScottPetrak) January 4, 2022
That gives a semblance of logic to the Browns' use of Chubb but doesn't explain why there was no injury update during the game.
2. It Was The Steelers Day
This game was all about Ben Roethlisberger.
He had help from Najee Harris and T.J. Watt.
The Steelers still have a slim path to the playoffs, and they played like a team on a dual mission.
That was to honor Roethlisberger in his last home game and keep their playoff hopes alive.
7️⃣ pic.twitter.com/CK3ezwFQHv

— Pittsburgh Steelers (@steelers) January 4, 2022
3. The Long Offseason Starts In 6 Days
The reckoning for the Browns might as well begin now.
Whomever the Bengals put on the field in Week 18, whether they are starters or backups, can beat the team that barely showed up last night.
The overhaul is coming so we need to brace ourselves for how this shakes out.
In 6 days, it could start with offensive coordinator Alex Van Pelt as he has expressed interest in the vacant Pitt OC position.
According to reports #Browns offensive coordinator Alex Van Pelt has met with #Pitt head coach Pat Narduzzi about their vacant offensive coordinator job.

— Cleveland Sports Talk (@CLEsportsTalk) January 3, 2022
AVP is a Pitt alumnus so it makes sense why he would be interested.
It is time to move forward from a painful 2021 season into hopefully something better in 2022.