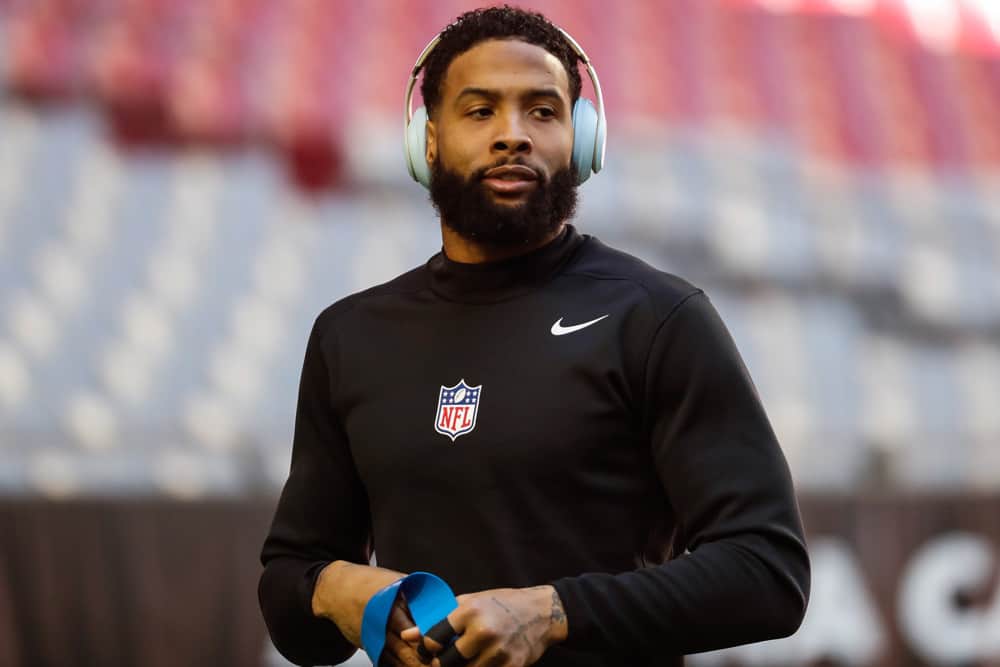 Cleveland Browns wide receiver Jarvis Landry is hosting a celebrity softball game on Saturday, June 12 at Classic Park in Eastland, Ohio.
Landry's star-studded event was cancelled last year due to the pandemic so he is working extra hard to get the celebrities to come out for the event this year.
His most recent confirmed guest is teammate and friend Odell Beckham Jr.
.@obj will be at @God_Son80 Celebrity Softball Game June 12th!!

— Jarvis Landry Softball Game (@jlsoftball80) June 7, 2021
OBJ has not been in the public eye much since suffering the ACL injury last October.
We are briefly treated to sneak peeks of his rehab and workout regimens which show that he is recovering very well.
Who Else Is Attending
In addition to OBJ, rookie Chicago Bears quarterback Justin Fields will be in attendance.
His Ohio State teammate and Washington Football Team's rookie defensive end Chase Young will also play.
Former Ohio State stars Justin Fields and Chase Young added to list of participants in Jarvis Landry's celebrity softball game on June 12.

— Tom Withers (@twithersAP) June 1, 2021
Veteran players like Travis Kelce, Darius Leonard, and Browns' teammates Baker Mayfield, Denzel Ward, and Myles Garrett are also scheduled to play in the game.
Details About The Game
Doors open at 2 pm on Saturday, June 12.
A celebrity home run derby begins at 4 pm.
The game begins at 5 pm.
Tickets are still available for purchase at www.jarvislandrysoftball.com.
Charities Benefitting
Landry's own charity Jarvis Landry Building Winners Foundation, established in 2020, receives some of the proceeds.
The mission statement of Landry's charity reads as follows:
"The Jarvis Landry Building Winners Foundation (JLBWF) is a nonprofit organization dedicated to positively impacting the lives of children and families facing socioeconomic disparities and/or chronic health conditions (Cystic Fibrosis). Founded by NFL superstar Jarvis Landry in 2020, the foundation's mission is to empower, engage and excite those communities through a variety of life-changing programs, special events and charitable initiatives held throughout the year in the greater Cleveland, Miami and New Orleans areas."
Lake Health Foundation of Northeast Ohio, operating 11 facilities with more than 600 physicians and 3,000 health care professionals, also receives proceeds from the game.