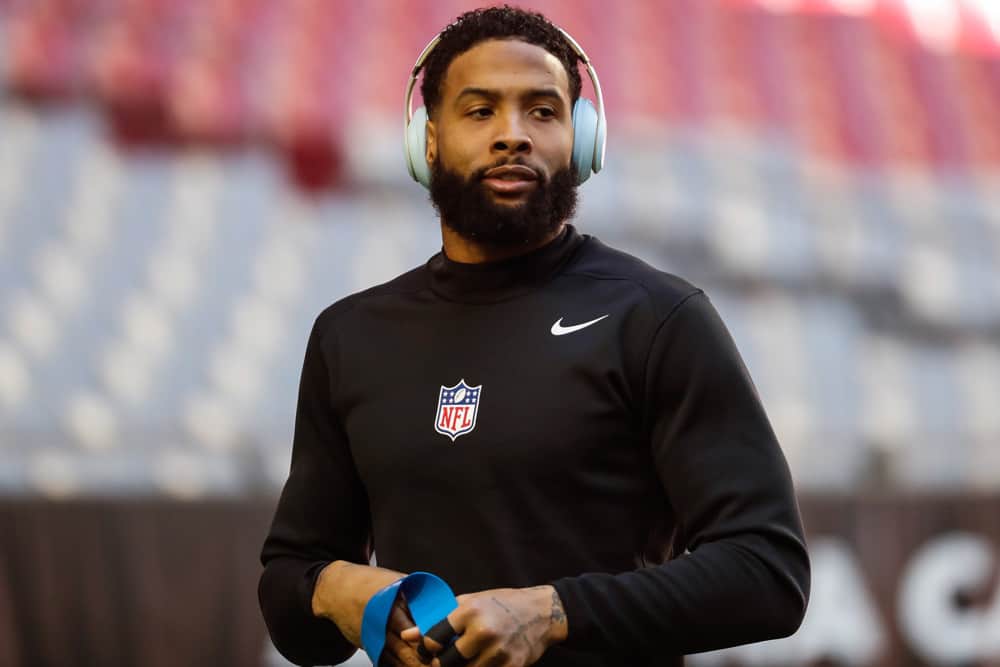 This is day three of the Cleveland Browns Odell Beckham Jr. saga.
Some would argue this was a foregone conclusion from the time OBJ arrived in 2019.
Regardless, here we are.
Mike Garafolo of NFL Network is reporting that OBJ is excused from Thursday's practice.
#Browns WR Odell Beckham will be excused from practice again today, source says. We'll see where this goes but talks continue.

— Mike Garafolo (@MikeGarafolo) November 4, 2021
What It Means
It seems to reiterate the position that Coach Stefanski took with the team on Wednesday that OBJ is not with the team right now.
The question remains will he ever be with the team again.
GM Andrew Berry is reportedly talking to OBJ's reps; however, the options are limited given his low productivity since returning from injury and his high salary.
For those of us who wanted this OBJ issue wrapped up so we could move on to fully focusing on Week 9's game against the Bengals, it does not look like that is in the cards at least right now.
Press Conferences Yesterday
Those who spoke handled their press conferences well.
The team first approach appears to be in play at least in front of the cameras.
Hopefully, the same theme is permeating the locker room.
The Browns are trying to manage this mushrooming mess and did well yesterday to send Nick Chubb to the podium.
Mayfield also managed himself well in what could not have been an easy situation.
Browns Twitter seemed to simmer down a bit after all of the media coverage on Tuesday.
There was even a Tweet that correlated the timing of this mess to when running backs coach Stump Mitchell had to leave the team to deal with a medical issue.
A plea for Stump's return was well received.
Stump Mitchell leaves for one week and the whole team done lost they mind #WENEEDSTUMPSBEARD

— Quincy Carrier (@Kwen_C) November 3, 2021
Getting Ready For Cincy
No matter how this situation turns out, the Browns have a game on Sunday against the Cincinnati Bengals.
Preparing for it needs to be the utmost priority right now.
The Bengals are 5-3, and the Browns are 4-4.
Turning the season around and changing the narrative begins on Sunday.