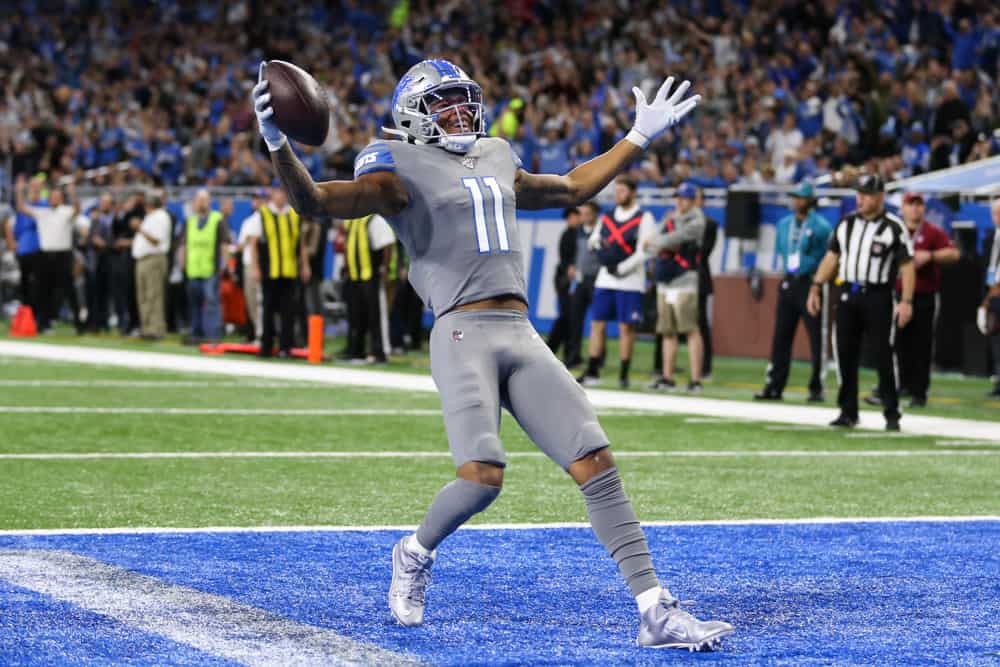 NFL free agency is still a few weeks away, but it's never too early to talk about possible free agent signings.
It's assumed most of the Cleveland Browns upgrades this offseason will be mainly on the defensive side of the ball.
However, Pro Football Focus recently released their top 150 free agents with a few interesting predictions.
One of those being the Browns signing wide receiver Marvin Jones to a three year deal.
"Jones has solid hands (only dropped more than four passes once in a season) and some juice after the catch. He should still be a capable addition to a lot of receiving corps in the league. He isn't a true mismatch weapon or a No. 1 receiver, but he can still provide a lot of value."

Prediction: "Browns sign Jones for three years, $27 million ($9M APY): $16.5 million total guaranteed, $12.5 million fully guaranteed at signing."
Cleveland does need to shift their focus to defense this offseason, but there could be an argument made that Jones would be a fit with the Browns.
Defying The Odds
Jones was originally selected by the Cincinnati Bengals during the fifth round of the 2012 NFL Draft.
He spent three years with the Bengals before landing himself on the Detroit Lions roster.
Jones made a name for themselves in Detroit and is looking to cash-in on it this offseason.
Marvin Jones Jr. runs over the Bears DB 😳

(via @NFL)pic.twitter.com/ghWckdbnB2

— Bleacher Report (@BleacherReport) September 13, 2020
Through five seasons in Detroit, Jones has 289 receptions, 4,296 yards, and 36 touchdowns.
The 30-year-old receiver is coming off a strong 2020 campaign, which is only going to increase his value on the open market.
In 2020, Jones finished with a career-high 76 receptions, 978 yards, and nine touchdowns in 16 games with Detroit.
Despite being drafted in the fifth round, Jones has proven he is more than capable of being a reliable No. 2 option in the NFL.
Does Cleveland Need Jones?
On paper, this deal might not make a lot of sense to most people.
The Browns have both Jarvis Landry and Odell Beckham Jr. locked down to significant deals.
Jones has played above expectations but isn't exactly a superstar receiver in the NFL.
However, PPF brought up a few good points about why Jones is worth the gamble.
"Jones is still a capable Z wide receiver on the outside opposite a true X, but he has also seen his snaps from the slot increase steadily each season, which could perhaps make him more attractive to potential suitors if there are concerns about his game not aging well."
There is no doubting that Jones would be an upgrade to most rosters.
However, it's unlikely the Browns heavily pursue Jones with Landry and OBJ making over $30 million combined next season.
Cleveland would need to find a way to get Beckham off their books or have Landry restructure his contract.
Jones would be an immediate upgrade over pending free agent receiver Rashard Higgins.
Although, the Browns need to focus their cap space on upgrading the defensive side of the ball.
They also have Baker Mayfield, Nick Chubb, and Denzel Ward who need massive extensions soon.
Cleveland cannot go around giving out significant deals to 30-year-old receivers to be the No. 3 on the roster.
Jones would be a great addition to the roster, but should only be signed if it financially makes sense for Cleveland.